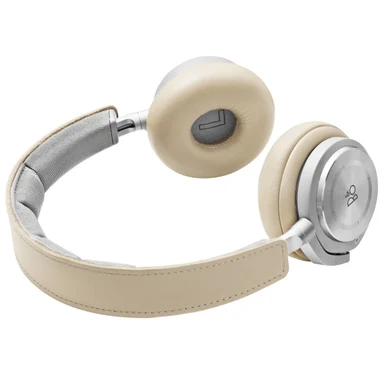 Getprice Buyer's Guide: Our Favourite Travel Gadgets for August 2017
Travel is already a lot of fun, but having the right gear makes taking a trip even better.
You've got your bags packed, your passport in hand, and an itinerary of must-see locations lined up. That's a great start, and the Getprice team has compiled its list of top tech for intrepid travellers.
Whether you're about to explore the unknown or jet off to your favourite holiday locale, we've found must-have gadgets to make any holiday more comfortable and easier to navigate. Our list below will keep your laptop, phone and other essential gear fully charged, and help you keep cool, calm and in control of your holiday.
Re-juice all your gadgets on the go!
Available from just $94 – click here to compare the latest prices!

Until smartphone manufacturers figure out how to give us decent battery life, powerbanks are essential for travelling. The glitzy Force 420 Pro from Jackery is Apple- and Android-compatible, and has enough oomph to juice up your MacBook. Thanks to its enormous 20,100mAh battery, it'll power up three devices simultaneously in case everything's suddenly gone completely dead.
Carry your kit in style.
Available from just $370 - click here to compare prices!

Whether your day involves an important meeting or chilling on the beach, this 22-litre North Face Access Pack will prove vital. Featuring a mesmerising array of compartments for phones, laptops and glasses, plus elasticated straps in each sub sleeve that retrieve your tech, it's a traveller's dream.
The top-mounted, spring-loaded latch and semi-rigid shell make it extra secure.
SIlence never sounded so good.
Available from just $534 – click here to compare prices!

The B&O Play H8 headphones are a masterpiece in modern headphone design – light enough to chuck in your bag, and so stylish you're guaranteed to get looks. They're also wireless and feature active noise-cancelling, meaning plane and train noise will be a thing of the past.
They may be a bit pricey and slightly heavy on the bottom end, but they're an undeniably fantastic set of cans.
Stay well-groomed the easy way.
Available from just $129 – click here to compare prices!

A busy lifestyle can play havoc with your skin, and if you don't look after it, you could end up looking like Leatherface minus the chainsaw. The travel-sized Foreo Luna Go for Men (a tiny version of the best-selling Luna) boasts soft silicone touch points that apply sonic pulsations to your skin, removing dead cells, unclogging pores, massaging fine wrinkles and even helping with firmness.
The smartest toothbrush you can buy.
Available from just $199 - click here to compare prices!

Available from just $199, the Oral B Genius 9000 leaves your old toothbrush looking very outdated indeed. Intuitive Position Detection tech and video tracking (via your phone's camera) guide you through a complete brushing routine, alerting you to any areas you've missed.
It's like having your dentist at home, but without the awkward small talk. The dishwasher-safe travel case also charges your 'brush, as well as your smartphone.
Designed to make you look sharp in no time at all.
Priced from just $499 - click here to compare prices!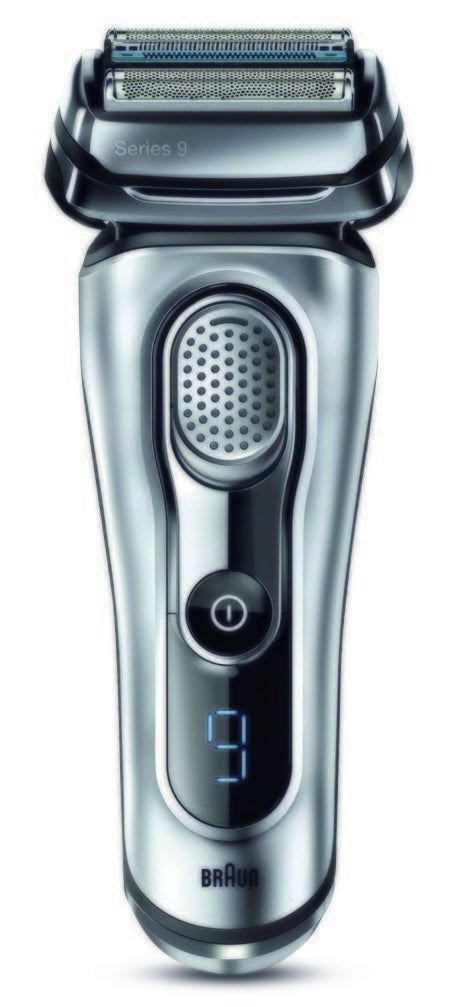 Do you grow facial hair quicker than a Play-Doh Mop Top? Then maybe it's time to quit battling blunt razors and win at shaving with the award-winning, waterproof Braun Series 9.
Designed to deliver a close shave without irritating your skin, this premium shaver uses SyncroSonic vibration technology that drives 40,000 cross-cutting actions per minute. A flexible head means problem areas like under the chin are dealt with quickly, too, giving you more time to see the sights rather than chopping at your bristles.