GETPRICE DAILY DEALS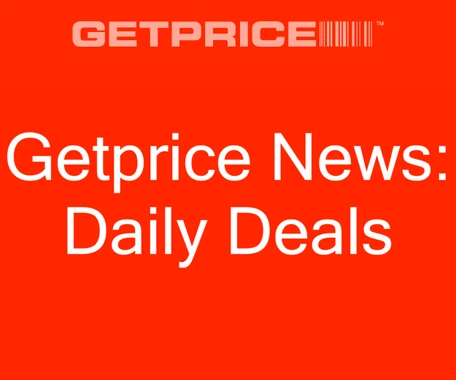 At Getprice we want to do more than be your number one price comparison site – from now on we're bringing you a select daily deals from our huge range of retailers. Whether you're a coffee drinker or a fitness fanatic, we've got some juicy bargains for you.
Quick retailer links
Amazon: Save on select home appliances and gadgets
eBay: Check out top brands
Catch: Shop from a great range of products
Sunglass Hut: Find exclusive deals on sunglasses
Bose: Top deals on wireless headphones and speakers
Dell: Shop laptops, monitors and other accessories
HP: Deals on laptops and monitors
Harris Scarfe: Discounts on cookware products
MyDeal: Best deals on homeware products
Emma Sleep: Discounts on mattresses
Here are the best deals we've found today:
Deals added Friday, November 19
Fossil Men's Townsman stainless steel watch | $185 on Amazon (save $214)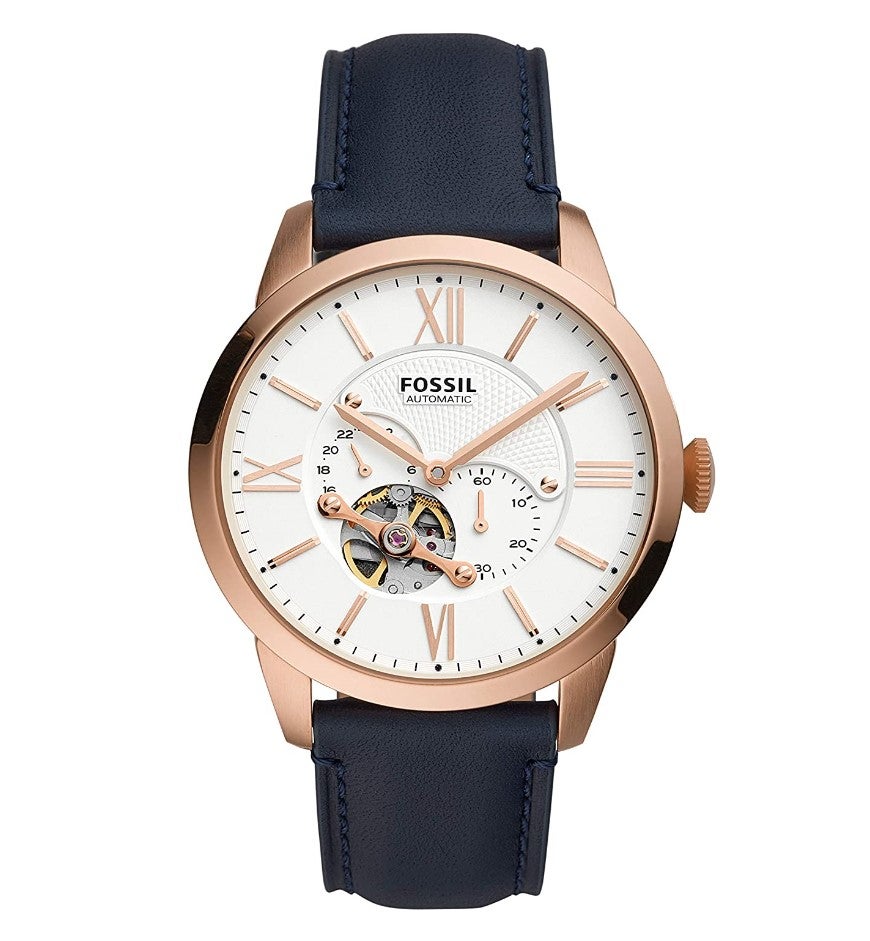 This sophisticated 44mm stainless steel timepiece exuberates elegance and class from Fossil's fine craftsmanship. It comes with a 22mm blue leather strap and chrome tone hands along with hour markers, which could easily compliment most styles. It also comes with water resistance of up to 50m. Don't spend a fortune on luxury watches when you can steal this deal for $185 from Amazon.
---
Garmin Forerunner 245 smartwatch | $287 on Amazon (save $292)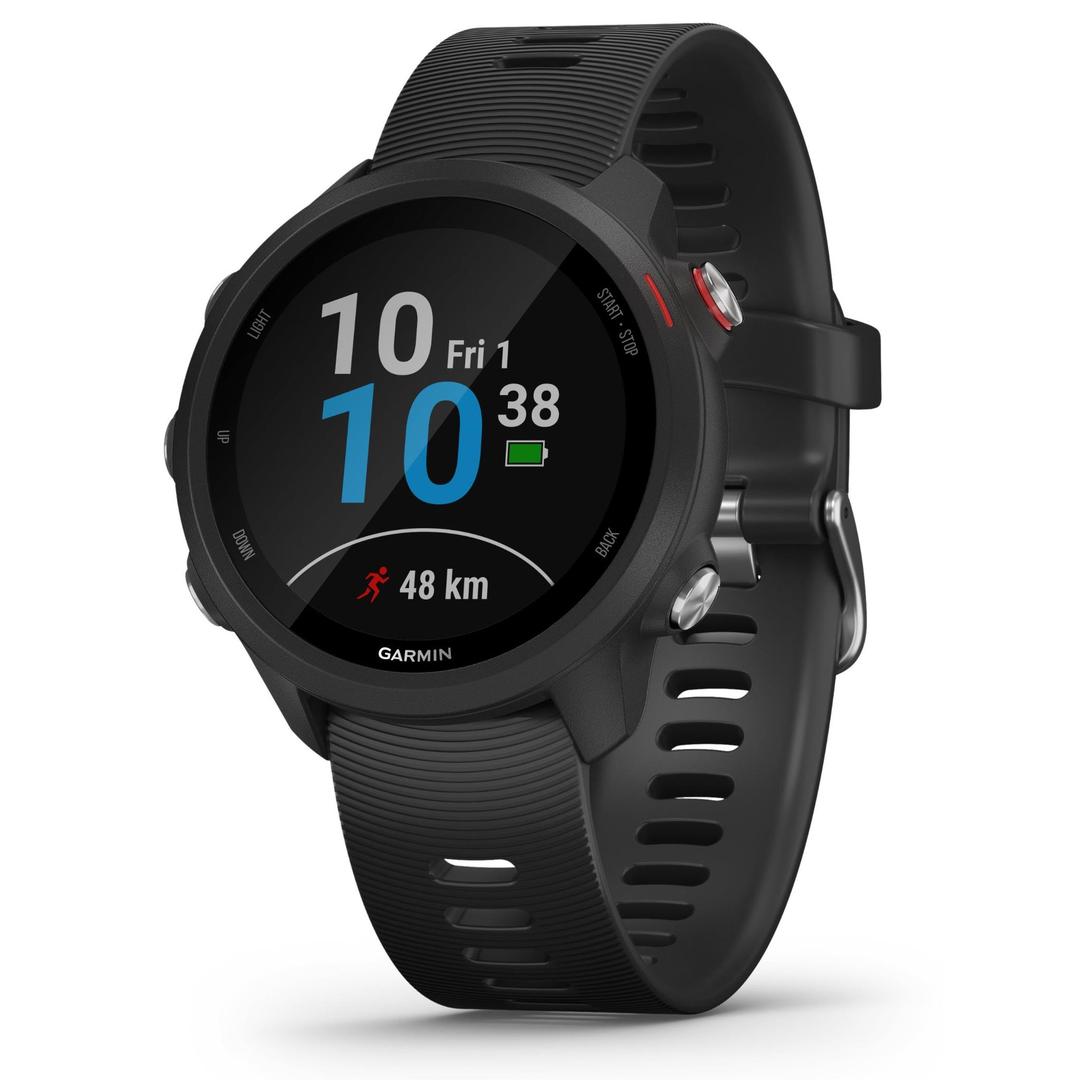 Access your favourite songs, evaluate your training and connect to a larger fitness community through Garmin Connect. Built specifically for running, the Forerunner 245 provides real-time running insights including ground contact, stride length and vertical ratio, and monitors your performance accordingly. The in-built GPS tracks your miles and gives you an in-depth report of your run, so you can plan your route based on the inputs. Amazon has now discounted this deal to $287 which is a whopping 50% off from the RRP.
---
Garmin Fenix 6X Pro multisport smartwatch | $735 on Amazon (save $514)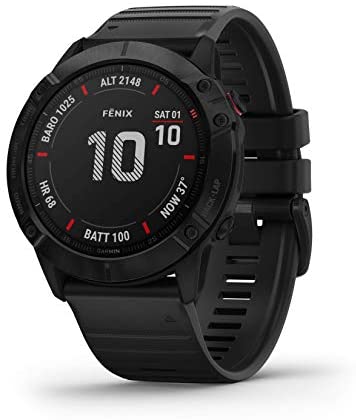 This wearable features sensors that can assess your heart rate, blood oxygen saturation, sleep monitoring and altitude acclimation. Get guided pace insights with PacePro and evaluate your training with VO2 max. Styled for all-day wear, this sophisticated timepiece lets you store your music, make contactless payments while also maintaining a decent battery life. The sunlight-readable display is also a great feature which makes this watch a compelling buy. Amazon has slashed $514 off this deal – the lowest price we've seen. Consider this an early Black Friday treat and gift yourself something nice.
---
Razer Naga X MMO gaming mouse | $58 on Amazon (save $71)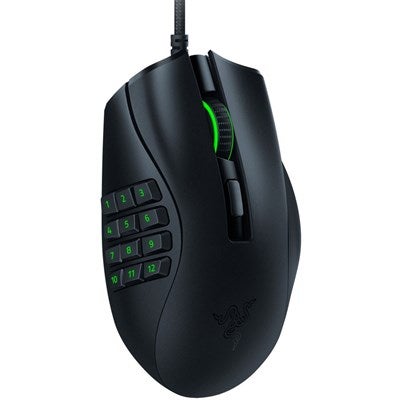 A good mouse completes your gaming arsenal and keeps you battle ready always. Razer's Naga X MMO gaming mouse offers 99% tracking precision with reduced debounce delay time coupled with a response rate of 0.2ms. Amazon has knocked 55% off the RRP on this deal and it's now available for $58.
---
Samsung Galaxy Buds Live | $139 on MyDeal (save $110)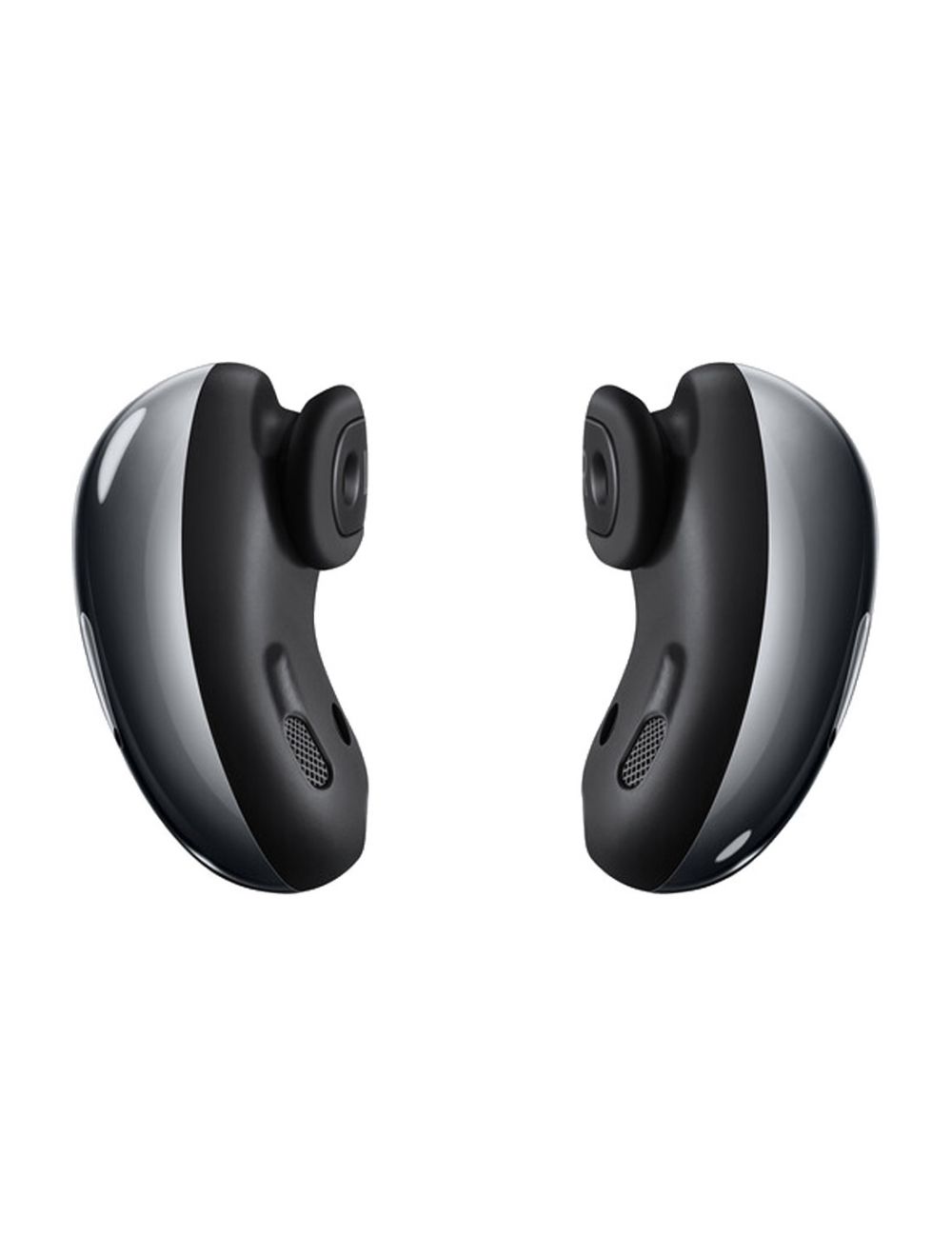 For well-rounded bass and excellent trebles, the Samsung Galaxy Buds Live are an excellent choice. An ergonomic design complements the look and feel of the earbuds along with 12mm speakers promising good sound quality. If you're used to sweaty workouts, these earbuds will come in handy with an IPX2 water rating. The battery life lasts up to 28 hours and the charging case comes with a USB Type-C port for charging, although you can also charge the case wirelessly as well. If you're after a decent pair of wireless 'buds that don't break the bank, then give these a try. For a full review, check out this article by our colleagues at TechRadar.
---
Previous days' deals
Tefal 5-piece custom non-stick cookware set | $139 on Catch (save $160)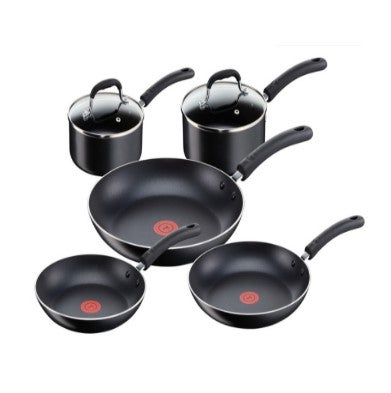 Whether you're starting a collection from scratch or planning a gift idea, this is a good pick for all cooking proficiencies. This five-piece non-stick cookware set from Tefal features a unique Thermospot that turns red when ideal temperatures have been reached. The non-stick coating of the utensils prevents food from sticking, so perfect a recipe without messy burnt stains and then wash up just as easily. They are both dishwasher and oven safe up to 210 degrees. The set comes with three frypans and two saucepans in varying sizes and depths. Catch Australia has knocked off $160 off RRP, so this is a total bang-for-the-buck type of deal.
---
Asko Dishwasher DBI6541BXXLS | $1,999 at Bing Lee (save $300)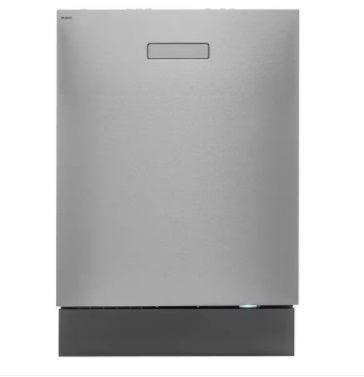 If you have a busy life, then a dishwasher is essential in your kitchen. This under-the-sink dishwasher features three in-built baskets but, more importantly, this unit comes with a water rating of five stars, so don't worry about a hefty bill at the end of the month. Bing Lee has slashed $300 off the RRP on this deal making it a good option if you're redoing your kitchen.
---
Sunbeam 121cm tower fan | $98 on Betta Home Living (save $31)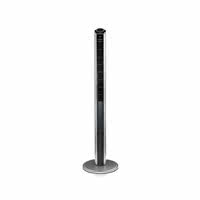 Keep your room nice and cool this summer with this 121cm tower fan from Sunbeam. With four fan settings and 70-degree oscillation, this fan promises optimum cooling to the nooks and crannies of your room. You can even set an eight-hour timer or control the fan using a remote. Another fantastic feature of this fan is the blackout Night mode. With this you can black out the panel lights on the device at night to give you a pitch-black room. You can steal this deal for $98 from Betta Home Living.
---
TCL 65-inch P615 UHD 4K android TV | $845 on Appliance Central (save $125)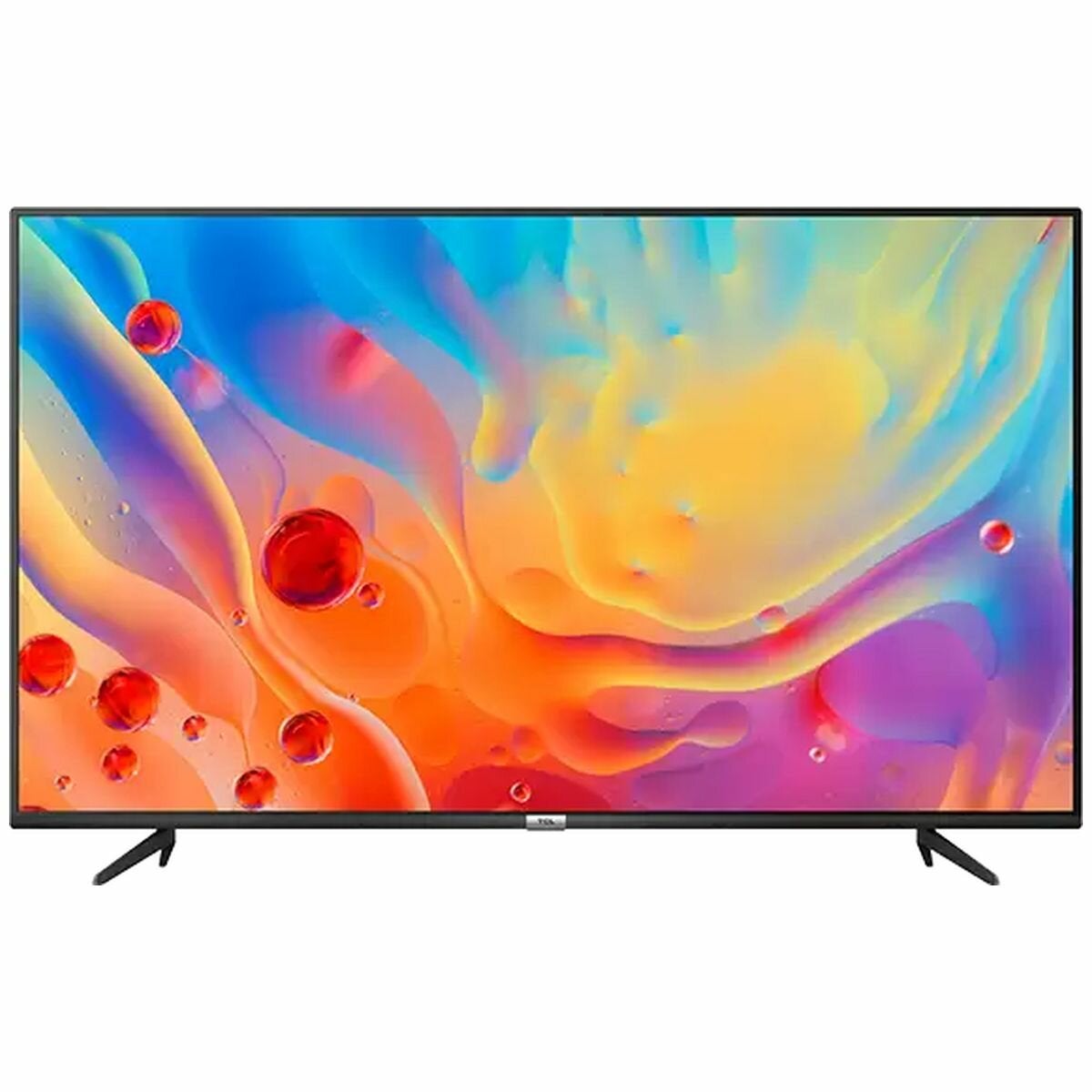 Stream movies and TV shows in full 4K HDR on this 65-inch Android TV from TCL. Never miss a detail with TCL's Clear Motion Rate technology and enjoy crystal clear visuals without compromising on quality. You'll have access to over 50,000+ movies and shows across several streaming platforms with apps available on the Google Play Store, but the built-in Chromecast will also let you cast from your phone or laptop if a particular service isn't available. At under $850, it's a steal for a 65-inch 4K panel at Appliance Central.
---
Bose QuietComfort 45 noise cancelling headphones | $425 on Amazon (save $75)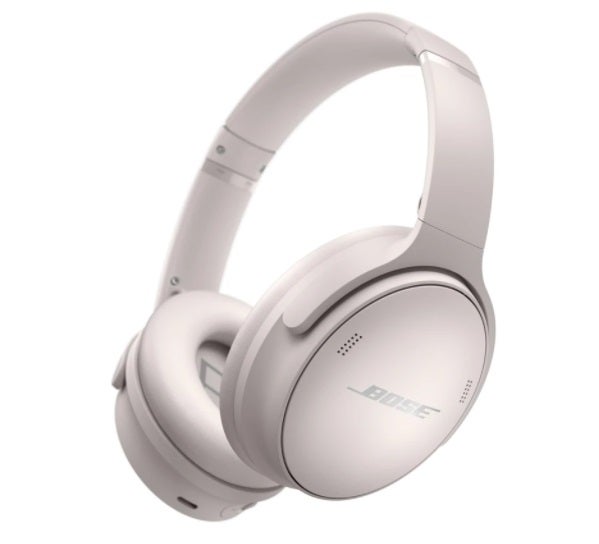 Enjoy high fidelity audio and consistent bass from Bose's latest QuietComfort 45 wireless noise cancelling headphones. This long-awaited successor to the ever-popular QC35s features a full Quiet mode that blocks out all external noises and an Aware mode that enables you to listen to muffled external noises while streaming music. These headphones are built for all-day wear with a battery life of up to 24 hours. Whether you're on the commute or taking notes at your desk, these headphones are a handy saviour. Amazon has knocked off 15% off the RRP – quite rare for products only announced recently – and is now available for $425.
---
Adidas Superstar unisex sneakers | $69.99 on Catch (save $80)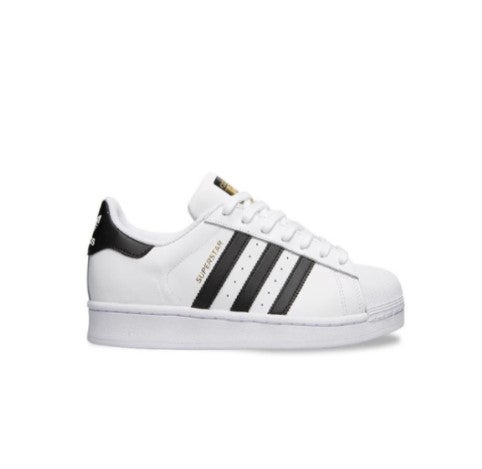 Black stripes on white canvas has become a signature statement from Adidas. With a comfortable full-grain leather upper finish complemented by a lace closure and rubber outsole, rock a pair of these legendary Superstar sneakers this summer. This item is up for grabs at $70 a pair from Catch.
---
Stanley Rogers Folding Picnic Table | $59.95 on eBay (save $40)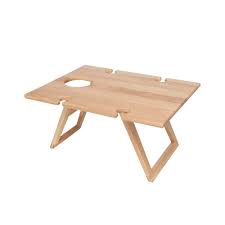 As the weather gets warmer, a picnic in the park looks inviting. Grab this folding rubberwood picnic table from eBay and save $40 on your purchase. This table can easily house four wine glasses and a bottle comfortably. If there's a spill on the surface, wipe clean with a damp cloth. It's lightweight and portable, so ideal for any outdoor occasion. Enjoy a charcuterie board while watching an outdoor cinema, with this picnic table for just under $60.
---
EB games sale on eBay | Extra 5% off exclusively for Plus members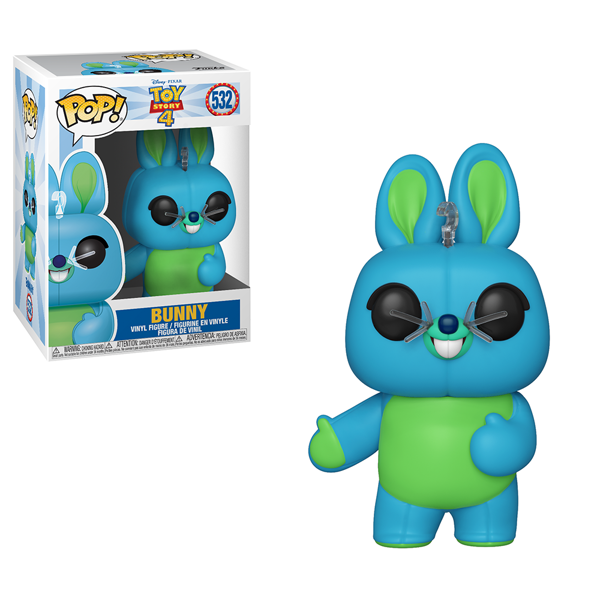 Have a lengthy gaming wishlist to fulfil this holiday? eBay is offering 5% off on all EB games promotions for eBay Plus members with the use of the checkout code PLBF5. From Marvel collectibles to a Logitech keyboard, snap up a one-of-a kind deal in this online sale. If you're not an eBay Plus member, you can still take $10 off the deal when you use the checkout code AFTERPAY10 but, as the code itself suggests, you will need to choose AfterPay as your payment method to avail this offer.
---
Shaver Shop sale on eBay | Extra 5% off exclusively for Plus members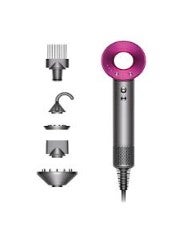 With Christmas around the corner, some splurge-worthy deals are beginning to pop up already. For a great gift idea – either for a loved one or for yourself – head to eBay's Shaver Shop sale and nab yourself a Dyson Supersonic hair dryer or a Oral-B Io9 Electric Toothbrush from this range. This exclusive eBay Plus sale will score you an additional 5% off with the use of the code PLBF5 at checkout.
---
Sunbeam multi-function oven and air fryer | $198 on Betta Home Living (save $31)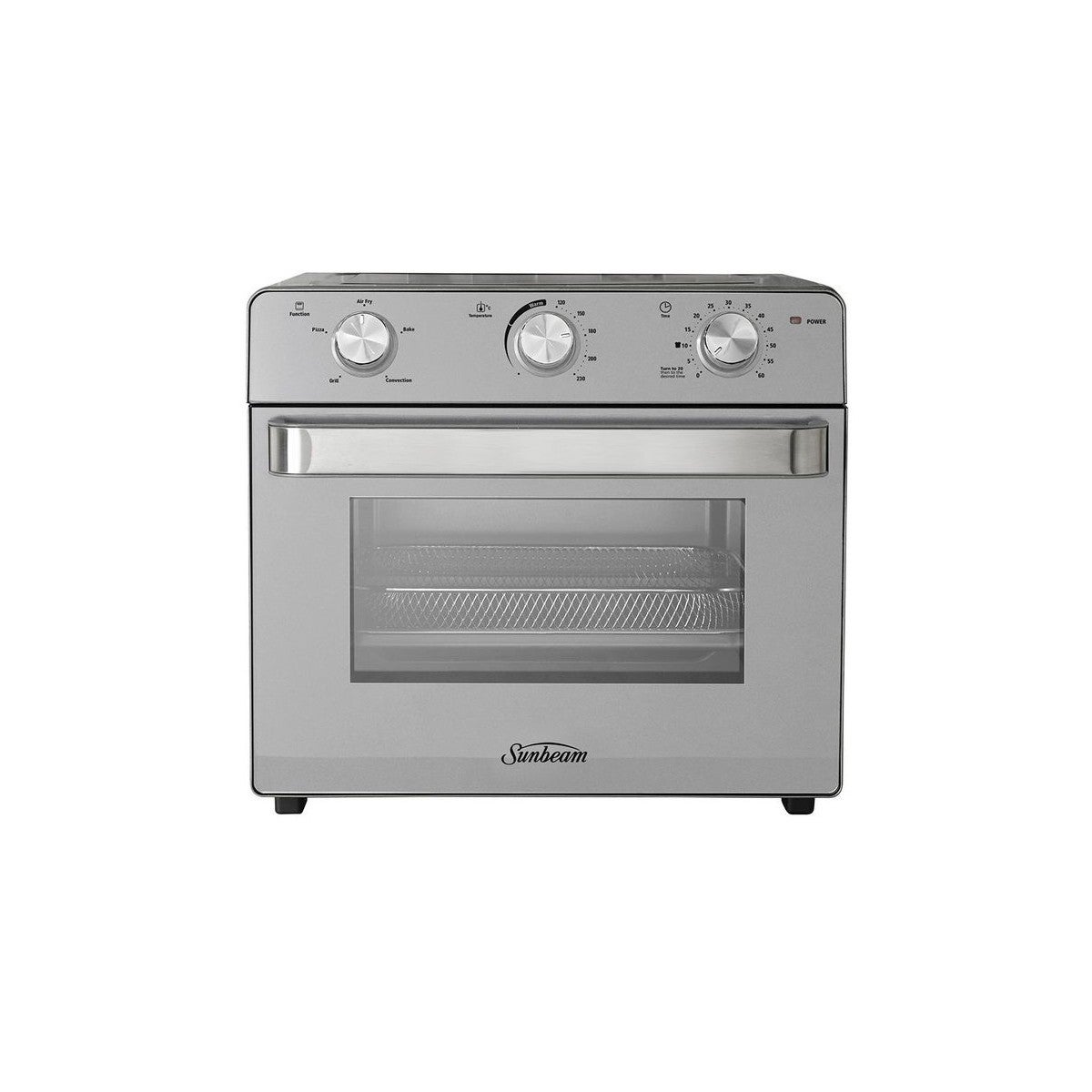 Looking to save space in your kitchen? This multi-function benchtop oven from Sunbeam lets you cook everything from a pizza to grilled chicken in minutes. This unit comes with a 4L in-built air fryer and is also a convection oven, so you can enjoy a crispy finish no matter what you make. With the festive season just around the corner, save $31 on this deal when you buy it from Betta Home Living.
---
Fujifilm Instax Mini 11 instant camera | $88 on Amazon (save $21)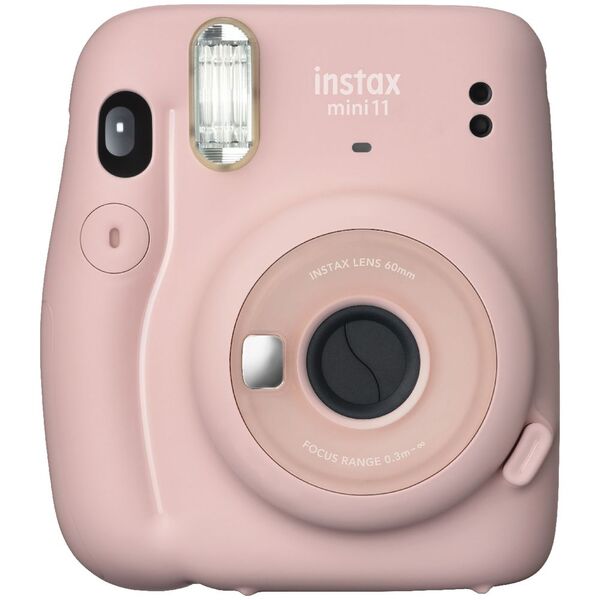 Make a memory last forever and have a handy souvenir. This Fujifilm Instax Mini 11 is the perfect gift for any occasion. With automatic flash powered by batteries, this instant camera can capture subjects with the nice, soft focus that Instax is known for. For selfie mode, the subject has to be within 30-50cm range of the lens, and you can sharpen them up by adjusting the lens. Amazon has slashed $21 off this instant camera, and it's now available for $88 in various colours.
---
Canon DSLR EOS 200D Mark II | $874 on Amazon (save $305)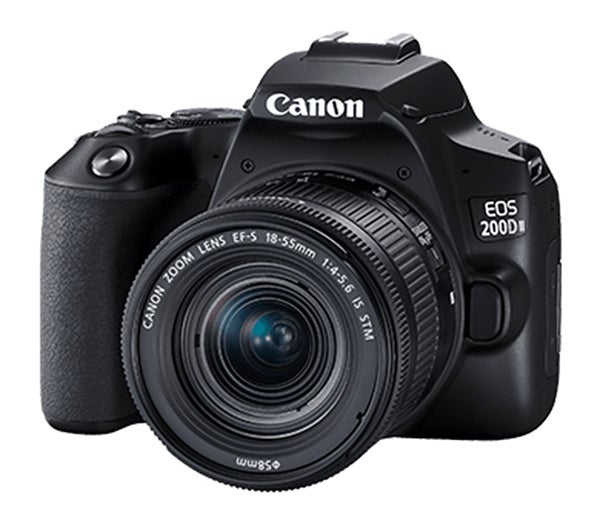 Mirrorless cameras are the hype right now, but if you want a DSLR, this Canon EOS 200D Mark II has a lot to offer, particularly for beginners. Under the hood, this camera packs 24MP resolution along with Dual Pixel CMOS AF3 sensors. If you're a novice, the guided UI display will come in handy when you're trying to frame a shot. With basic 4K capabilities, this is a great buy for anyone interested in improving their photography skills. Save $305 on this deal from Amazon.
---
Alienware M15 gaming laptop | i7 / 16GB / 256GB SSD | $2,479 on Dell (save $620)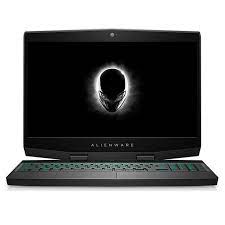 This is an impressive discount on one of the popular gaming laptops there is. This 15-inch laptop packs 16GB of RAM and a 256GB SSD, along with a powerful RTX 3070 GPU. The refresh rate sits at 165Hz allowing for smooth and seamless graphics. Though it's not a huge saving, you're getting yourself a good gaming laptop for $2,479 from Dell. You never know when a good laptop deal pops up ahead of Black Friday, so keep your eyes peeled if you want a good bargain.
---
Inspiron 16 Plus laptop | i5 / 16GB / 512GB SSD | $1,859 on Dell (save $1,240)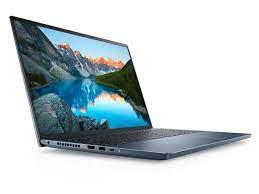 Dell's Black Friday deals are officially underway, and this is an excellent deal on a 16-inch laptop. You can save $1,240 on this machine, which comes packing an 11th generation Intel i5 processor and an Nvidia RTX 3050 graphics card. Equipped with 16GB of memory along and a sizable SSD, this laptop is ideal for everyday use on all your creative pursuits.
---
Nespresso Vertuo coffee machines | Up to $100 off on eBay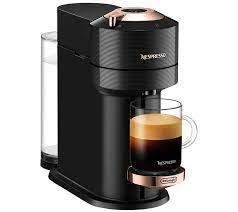 Calling all coffee enthusiasts and connoisseurs. eBay is offering up to $100 off on select Nespresso Vertuo coffee machines. If you're looking to invest in a top quality coffee pod machine, now is the right time. These early bird deals from eBay have a wide assortment of Vertuo coffee machines for you to choose from. You're guaranteed a steaming hot cuppa every morning, irrespective of your coffee preference.
---
JBL Club 950NC noise cancelling headphones | $179 on MyDeal (save $120.95)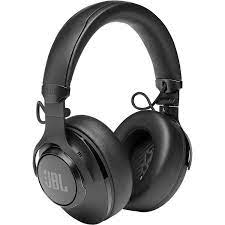 If you want to experience adaptive noise cancellation, then these headphones from JBL are an excellent buy. These over-the-ear wireless headphones deliver adjustable bass, sharp highs and ambient noise cancellation. It's got a cushioned headband and soft ear cups, making it suitable for all-day use too. JBL promises up to 46 hours of battery life in these foldable headphones, giving you plenty of listening time between charges. Nab this discount on the JBL Club 950NC headphones and save $120.95.
---
Sunbeam LC9000 Cafe Series food processor | $259 on Amazon (save $140)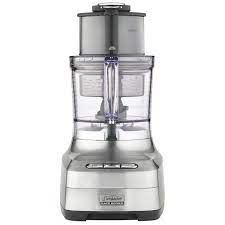 Cook up a storm with the help of Sunbeam's stainless steel food processor. You can blend, mix, puree and knead a whole bunch of recipes in this compact kitchen gadget. Whether you're a homecook or a professional, a food processor will help simplify your cooking for you. Consider this an early festive offering from Amazon, and save $140 on this deal.
---
ErgoDuke Deluxe ergonomic office chair | $159 on MyDeal (save $90)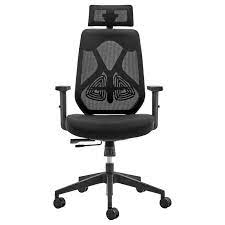 Upgrade your home office with this ergonomic office chair from ErgoDuke. Say goodbye to inflamed shoulder muscles and back pain with this adjustable office chair. With thick, foamy seat depth and a comfortable mesh lumbar support for your back, this wheely chair is ideal for anyone working long hours in front of the computer. It comes with plenty of options for adjustability, and requires simple assembly. A good office chair is an investment you're making for your health, so if you don't want to spend big bucks on it, then snap up this deal for $159 today.
---
Garmin Fenix 6 Smartwatch | $497 on Amazon (save $502)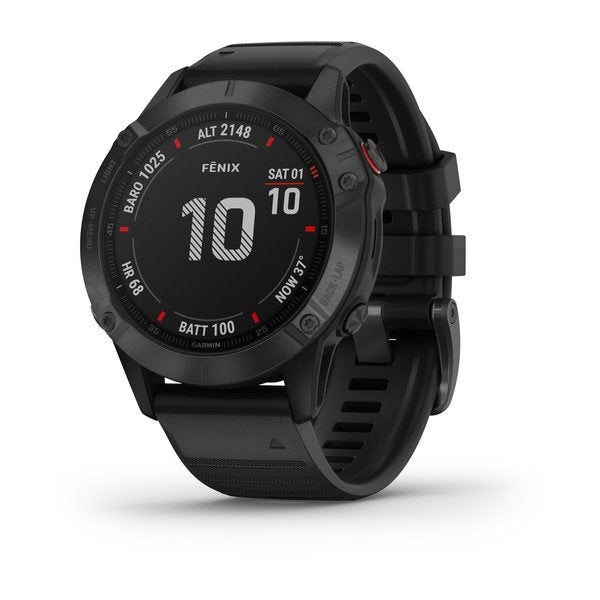 Want something that's more than just a mere fitness tracker? The Garmin Fenix 6 is a feature-packed timepiece, with brilliant overall functionality and a rugged build. The battery life on this multi-sport watch can last up to 36 hours, and it comes accompanied by GPS, activity tracking and impressive sensors. You get what you pay for with Garmin, so if you're not a fitness buff, then this smartwatch may be overkill for the price. But if you're looking for a long-term investment, then this wearable is a good bargain on a premium watch.
---
Apple AirPods Max | $699 on Amazon (save $200)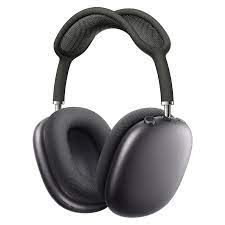 Enjoy active noise cancellation with these stylish and luxuriously built Apple over-ear headphones. These headphones boast exemplary sound quality, intuitive controls, spot on sonics and a superb battery life, making it a hard deal to pass. They come in a range of colours to suit your aesthetic and personal style, but the pink colour option is currently the cheapest on Amazon. Since it's Apple, it does come with a hefty price tag, but for those with cash to spare, it's a no-brainer. Amazon has currently knocked $200 off its RRP on the pink version, and it's now available for $699.
---
LG 27UP600-W 27-inch 4K UHD IPS Monitor | $479 on Amazon (save $70)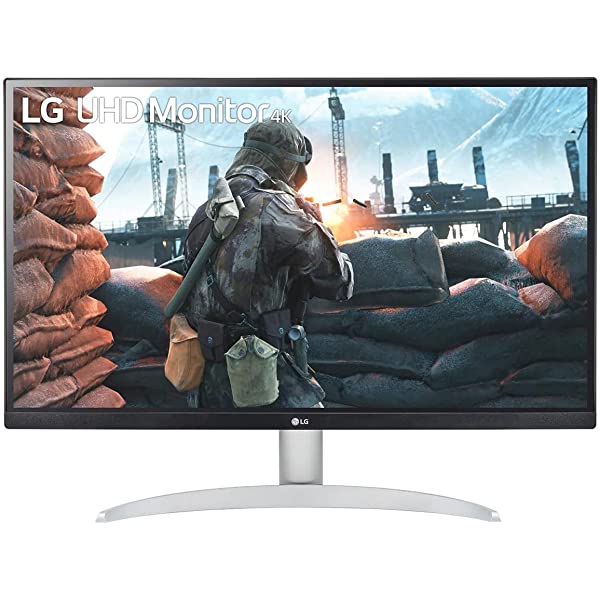 Whether for work or play, you know a good monitor goes a long way in giving you a great experience. While we acknowledge that this meagre saving isn't tempting, but if you really need a new display, then this might be a good option to consider, especially since it's already a budget option. For the price, this 27-inch monitor from LG offers some impressive specs and functionality, like a 60Hz refresh rate, dynamic action sync, onscreen controls, reliable black stabilisers, and 4K and HDR video support. If it suits, there's a 13% price drop on Amazon.
---
Breville milk frother | $150 on Amazon (save $69.94)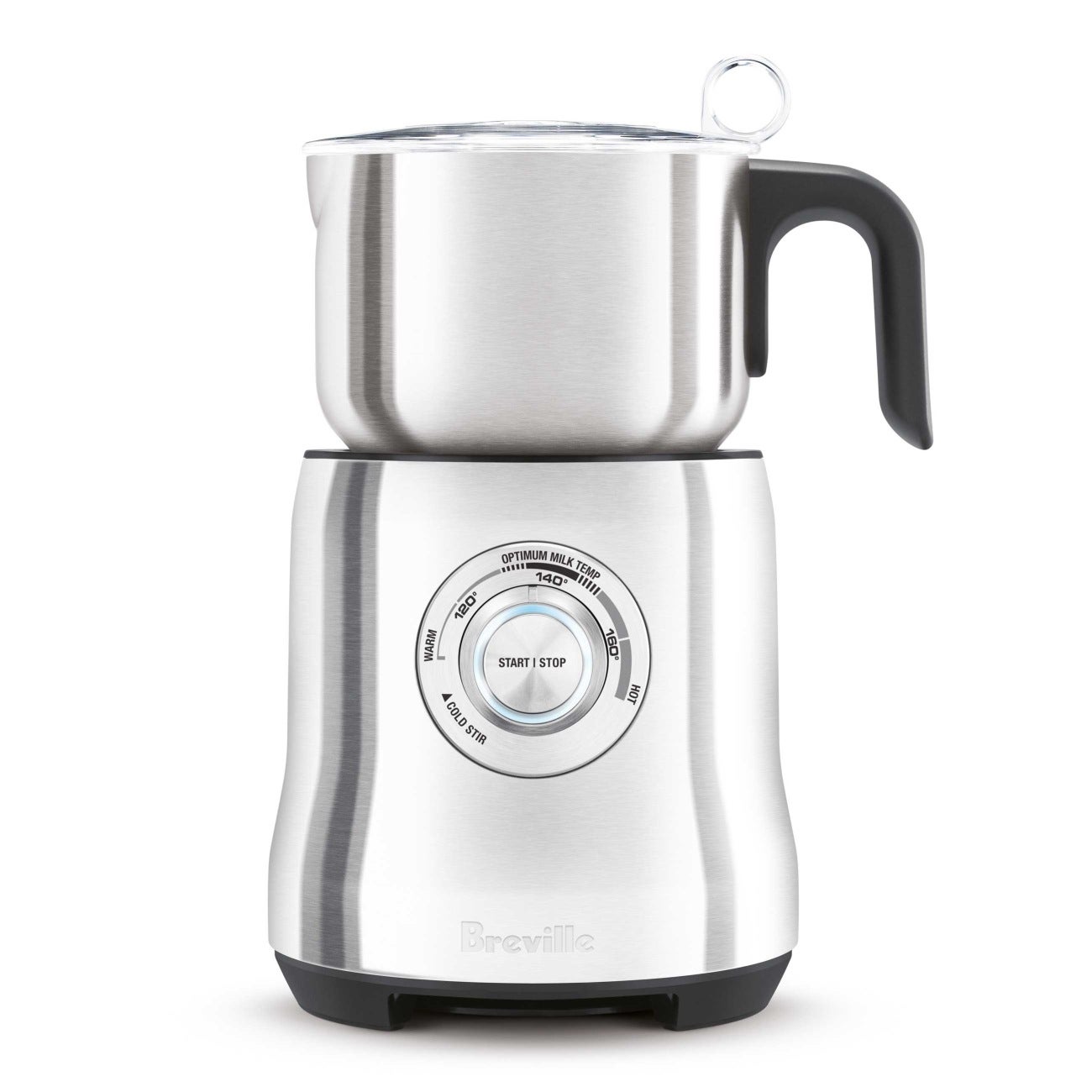 Enjoy a creamy cuppa every morning with Breville's milk frother. This easy-to-use, stainless steel gadget can make up to 3 cups of foamed milk at a time. It also offers temperature control, cold-stir settings, two frothing discs for the right blend and texture for your lattes and cappuccinos. So if you don't want a fancy coffee maker, this will help. Amazon has knocked a very generous 32% off the RRP and is now available for just $150.
---
Ninja AF160 Air Fryer Max | $219 on eBay (save $80.99)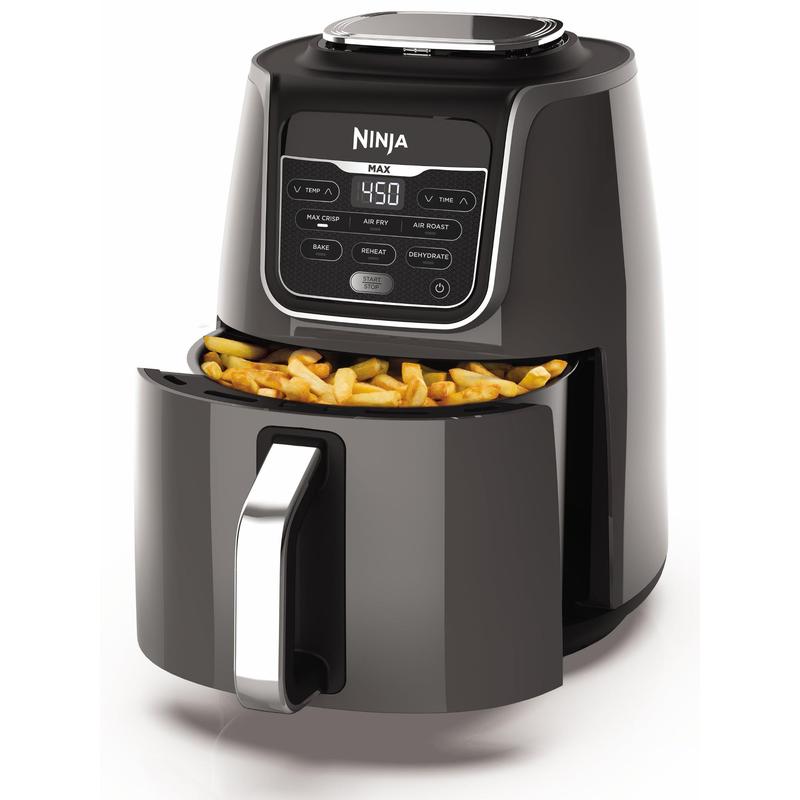 The festive season is almost upon us, so it might be time to get creative with your meals. Whether you're cooking dinner for one or meal prepping for a week, an air fryer offers a range of versatile functions that saves you time. This 5.2L is large enough to cook a 1.4kg of chips, accompanied with a ceramic coated non-stick crisper plate and six cooking functions. The auto adjust fan offers much greater control to the temperature and cooking speed of the unit. Save almost $81 on this eBay deal and snap this up for $219 today.
---
Oakley OA9406 | $108 at Sunglass Hut (save $108)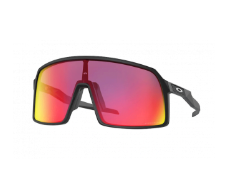 Protect your eyes from harmful UV rays when you're out exercising this summer with this pair of Oakley sunnies. Designed specifically for the outdoors, this pair of lightweight sunglasses is a solid investment for all types of high-velocity circumstances, be it on a bike or on the beach. Sunglass Hut has currently knocked 50% off this pair and is now available for $108.
---
Samsung SRL459MB 427L bottom-ount fridge | $1,098 on The Good Guys (save $201)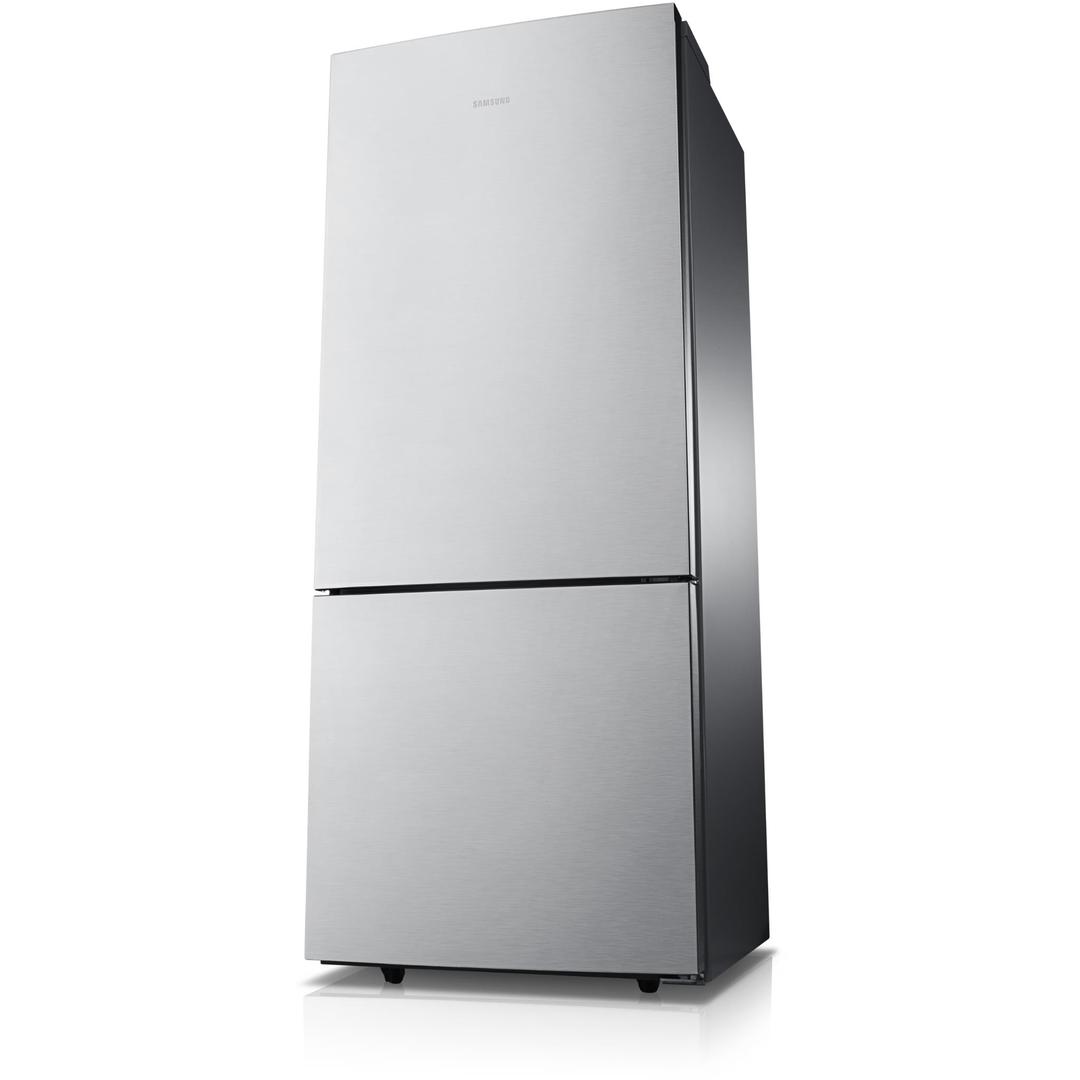 Remodeling your kitchen or in need of a new fridge? This freestanding bottom-mount option from Samsung is a classy addition to your home, with its sleek matte finish. Smart sensors promise to optimise cooling, while spill-proof shelves keep things neat and tidy inside. Importantly, his fridge boasts a four-star energy rating, meaning you'll start seeing savings in your energy bills. And that makes this good value at its current price of $1,098.
---
Razer Naga Trinity Chroma Gaming Mouse | $112 on Amazon (save $57.95)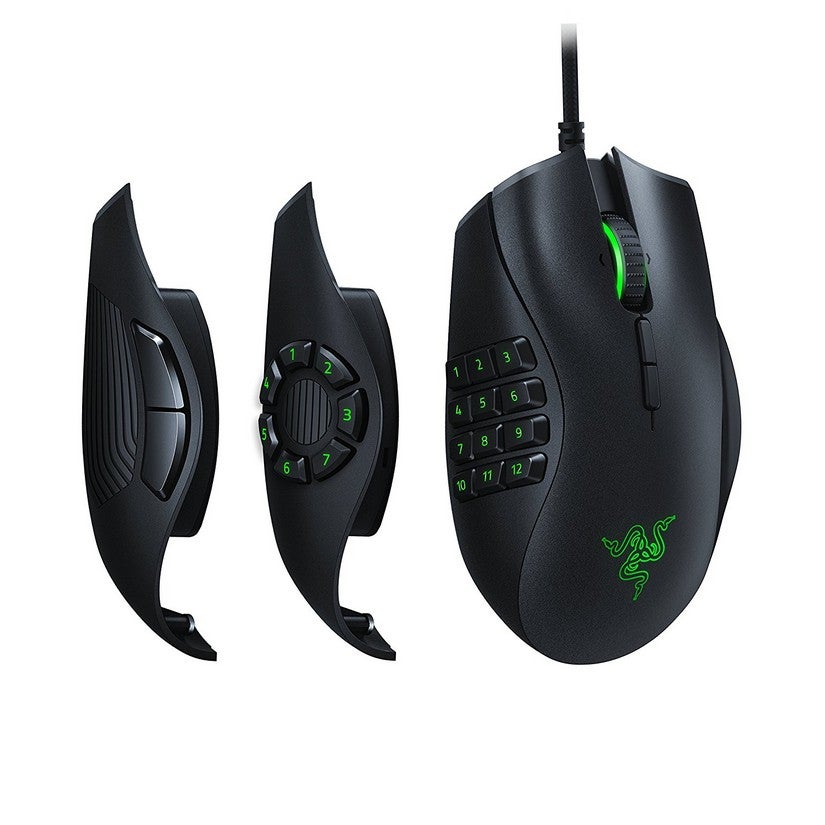 Complete your gaming ensemble with Razer's Naga Trinity Chroma gaming mouse. Designed with advanced 5G optical sensors, this flagship gaming mouse offers precision and speed with interchangeable side plates that allow 2, 7 and 12-button configurations for competitive gameplay. Save up to 34% on this gaming mouse from Razer and steal this deal today.
---
Bose Bass Module 700 | $825 on Amazon (save $174.95)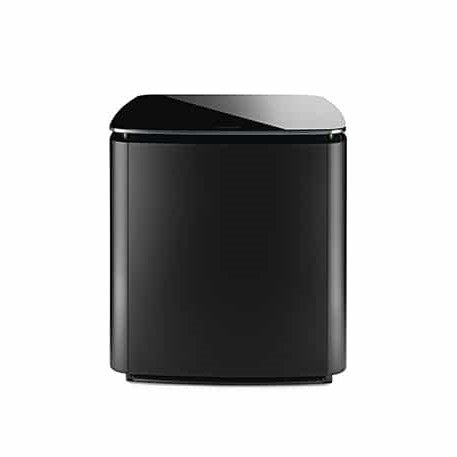 If you want bass that shakes the house, this Bose speaker may be the right pick for you. This subwoofer needs to be paired with the Bose Soundbar 700 to give that extra thump of bass to your movies, music and TV shows, which unfortunately does limit those who can buy it. This little body packs Bose's QuietPort technology which works to eliminate distortion and provide optimal clarity and sharpness to sounds depending on what's being watched. Enjoy pounding bass with this compact wireless subwoofer from Bose for $825, only on Amazon.
---
Remington Proluxe Salon Hair Straightener | $118 on Amazon (save $31.95)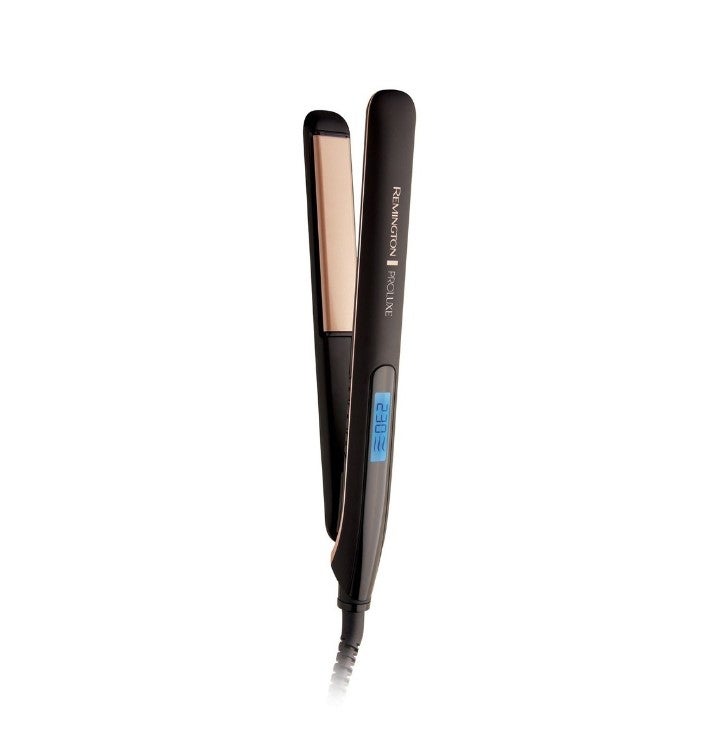 When it comes to hair care, a solid investment goes a long way in ensuring the proper health and wellbeing of your precious locks. The Remington Proluxe Salon hair straightener promises performance and power, giving you silky smooth hair from a single application. It offers a great range of versatility in terms of temperature controls, intelligent heat sensors and a three metre power cord making this a compelling buy at this price point. Amazon has knocked $31.95 off the RRP on this deal, and it's currently available for $118.
---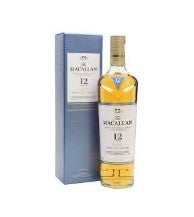 'Tis the season for celebration. With Christmas just a few sleeps away, eBay is currently offering 15% off on BoozeBud deals. Shop from a selection of beers, wines and spirits and save yourself a trip to the bottle-o. Fill up your shopping cart ahead of the holiday season, and avail some good discounts on quality liquor. You just need to enter the code PLMS15 at checkout to save.
---
Essteele Per Salute Cookware Set 5pc | $349 on eBay (save $431)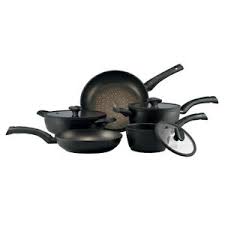 eBay has knocked 55% off the RRP of this 5 piece cookware set from Essteele. This non-stick cookware is crafted in cast aluminium and comes with a stainless steel base. Built to sustain heavy wear and tear, this durable cookware is suitable for use on all cooktops. It's oven-safe up to 180 degrees, however the brand recommends hand washing the utensils. Consider this a pre-holiday deal and snap them up while stocks last.
---
De'Longhi Digital Benchtop Multigrill | $299 on Amazon (save $50)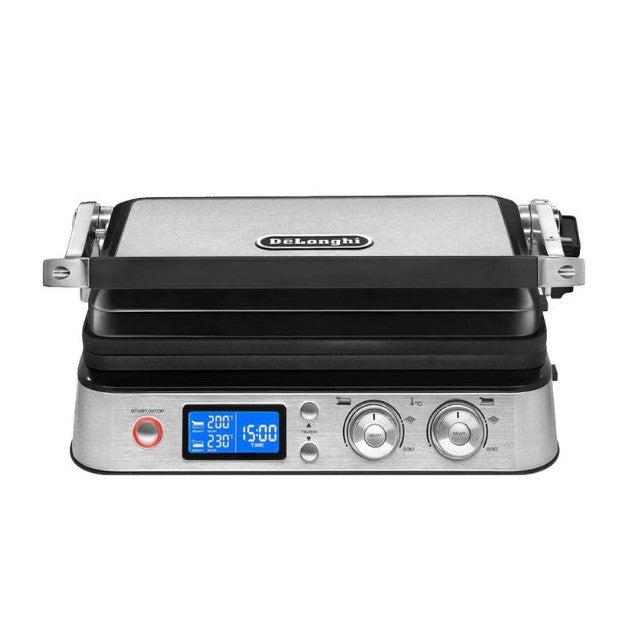 Tickle your tastebuds and cook up a storm with the De'Longhi Digital Benchtop Multigrill. It's a convenient and compact alternative to an outdoor barbie, tripling up as an open grill, an oven grill and a bbq. You can even make toasties and pancakes on this, thanks to its six cooking functions. All the controls you need are on a digital panel, including an independent temperature control with a sear function. So save $50 on RRP when shopping on Amazon and grab the multi grill for just $299.
---
Samsonite Tectonic 15.6-inch laptop backpack (49 cm) | $49.20 on Amazon (save $129.80)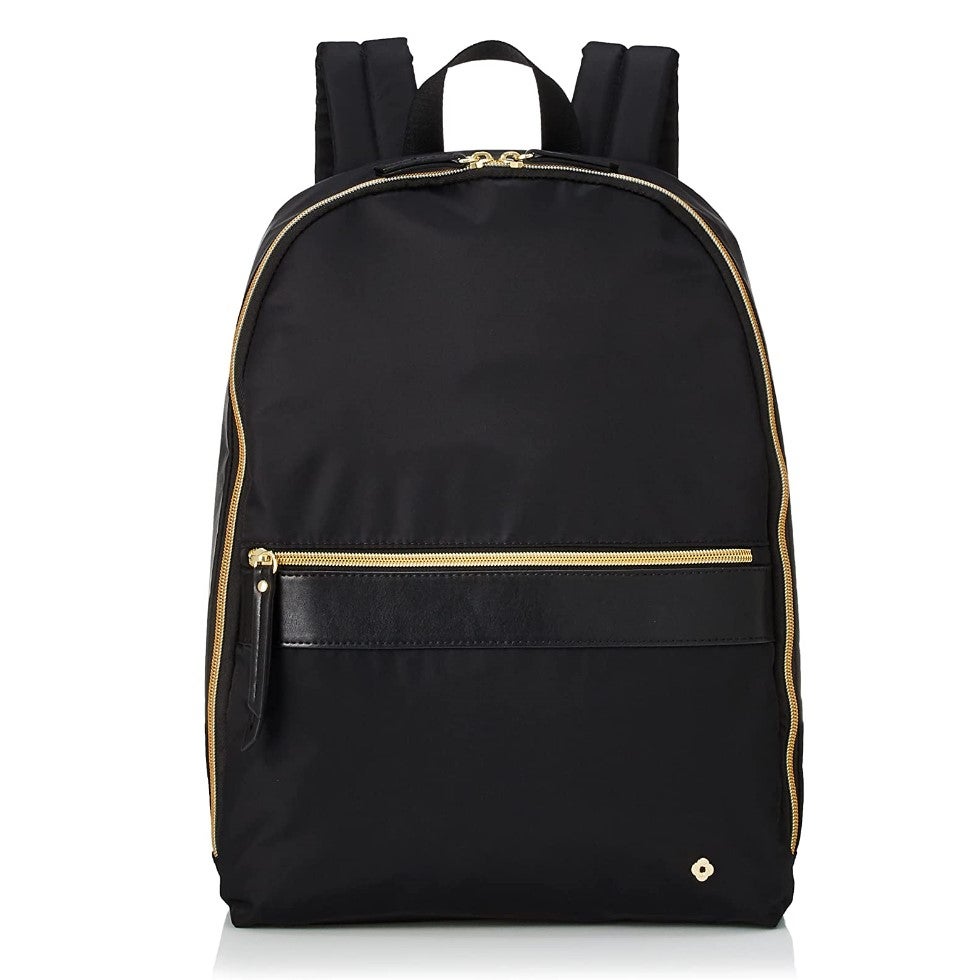 With Black Friday fast approaching, Amazon is already rolling in some epic discounts for you to take advantage of. This backpack from Samsonite can stow a 15-inch laptop easily, plus a whole bunch of other knick-knacks, within a padded interior. Smaller exterior pockets are available for things like keys and your phone, plus the shoulder straps promise to be comfortable. But there really isn't any cause for complaint because there's a whopping 73% off! For $49.20, it's an absolute steal.
---
Yamaha ATS-1090 Sound bar with 3D Surround Sound | $239 on Amazon (save $110)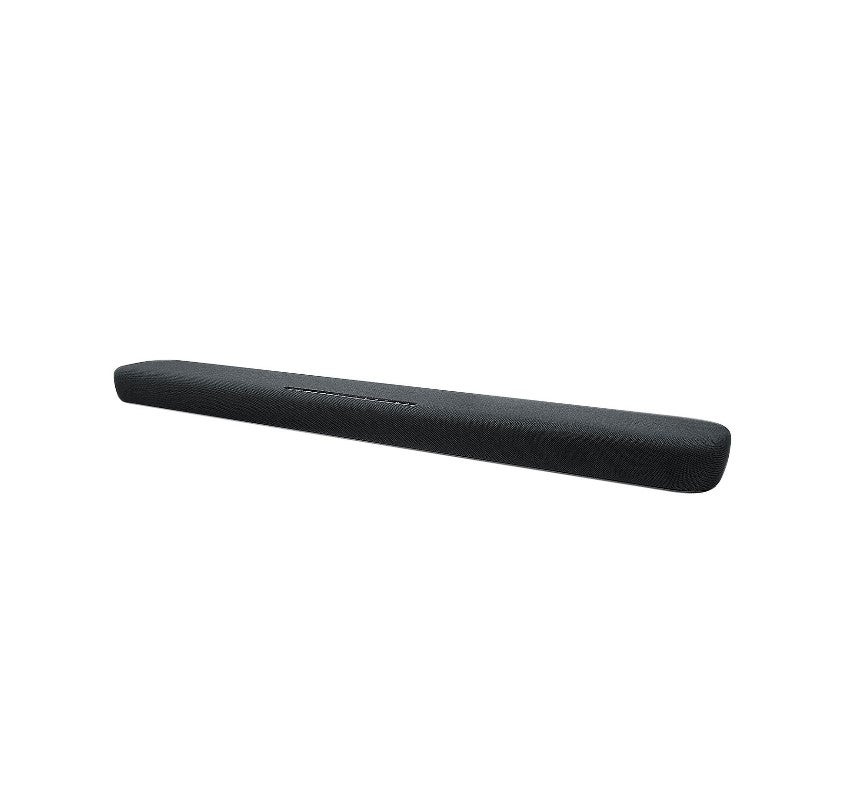 Upgrade your home cinema experience with this state-of-the-art sound bar from Yamaha. This sound bar offers an array of features including DTS Virtual 3D sound, built-in subwoofers, Alexa voice assistance, music streaming and wall mounts. There's even Bluetooth connectivity on board. This offer sits at a decent price of $239 after a very decent 32% knocked off RRP.
---
Lenovo Smart Clock Starter Kit (E27) | $69 from JB Hi-Fi (save $20)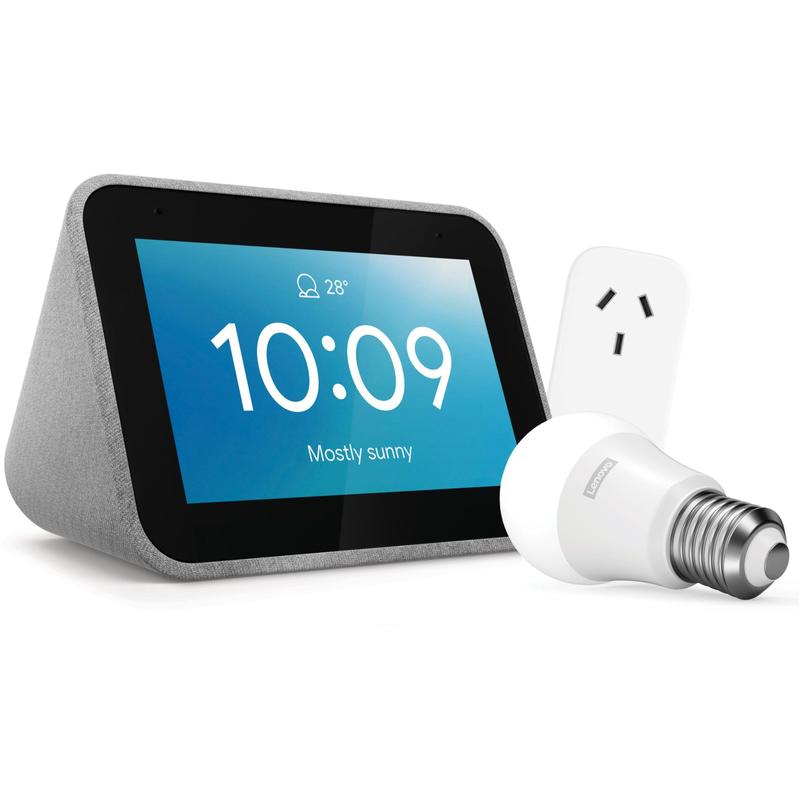 The Smart Clock is the only smart display from Lenovo at present, and it's a pretty good addition to your bedside table, bringing Google Assistant right into the bedroom. Set alarms, check the weather and control your smart home right from bed with this 4-inch touchscreen. You can get the second-gen Lenovo Smart Clock for $129 apiece, but this offer gets you a smart bulb and a smart plug for far, far less, making it an excellent bargain for the price. To be precise, the bulb alone retails for $19.95 while the smart plug costs an additional $19. That makes the total cost of this bundle about $168. So to get it all for just $69... Note that the bulb is an Edison screw, so be sure to check your light fittings before purchasing.
---
Treadmill deals on MyDeal | Up to 72% off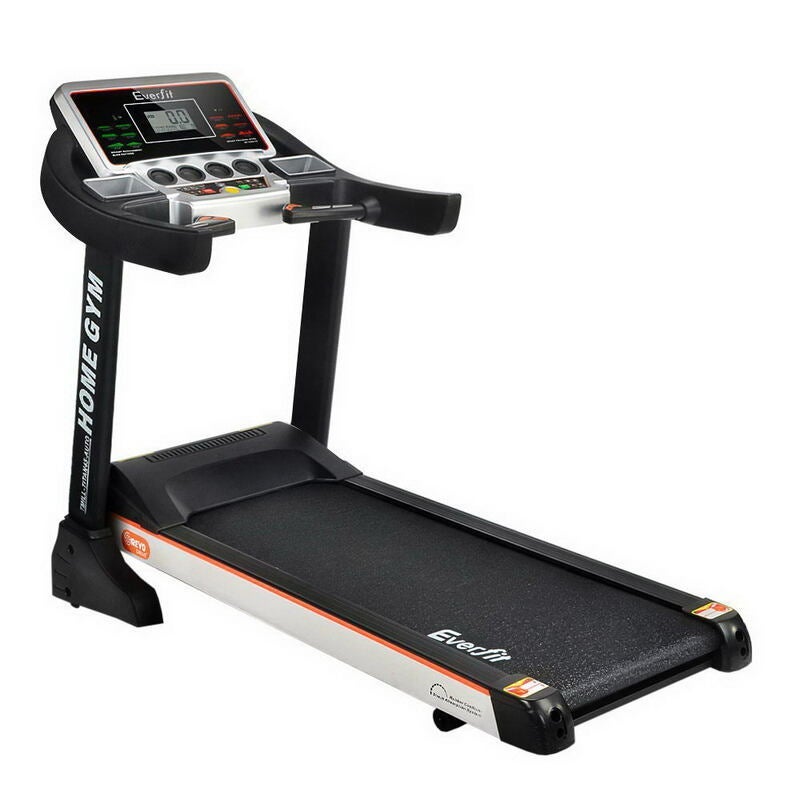 An at-home gym setup could save you tons of money when compared to a gym membership and you can get your daily dose of cardio from the comfort of your own home. In lieu of Black Friday, MyDeal is offering steep discounts on some big-ticket treadmills and they're all available for far less now. Don't compromise space in your living quarters, and get a compact Proflex treadmill or Electric treadmill today.
---
Oral-B iO Series 9 electric toothbrush | $375 on Mydeal (save $374)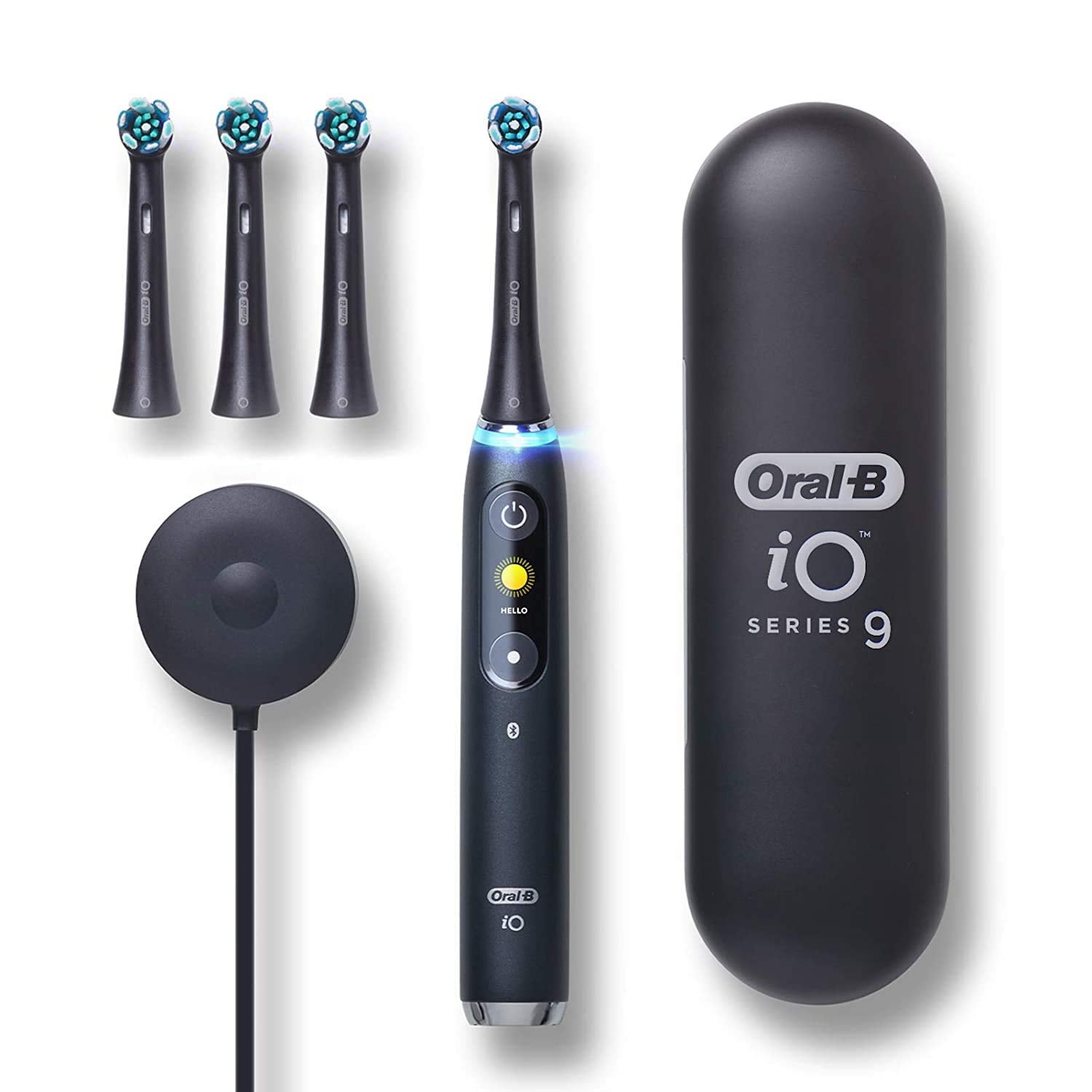 Enjoy professional-level cleaning at home at half the price with the Oral-B iO Series 9 electric toothbrush. The iO9 is one of the best electric toothbrushes money can buy, and it retails for a whopping $749. That's because it comes with all the bells and whistles you might need to keep your smile looking pearly white and reducing those loathsome dentist visits – an in-built two-minute timer tells you to stop the scrubbing, seven modes of cleaning to suit different users and an interactive display so you can develop a 3D map of your teeth so you know just how well you've brushed. Need we say more? If you want a more in-depth look, take a gander at TechRadar's review of the brush.
---
Assassin's Creed Valhalla - PlayStation 5 | $36 on Amazon (save $63.95)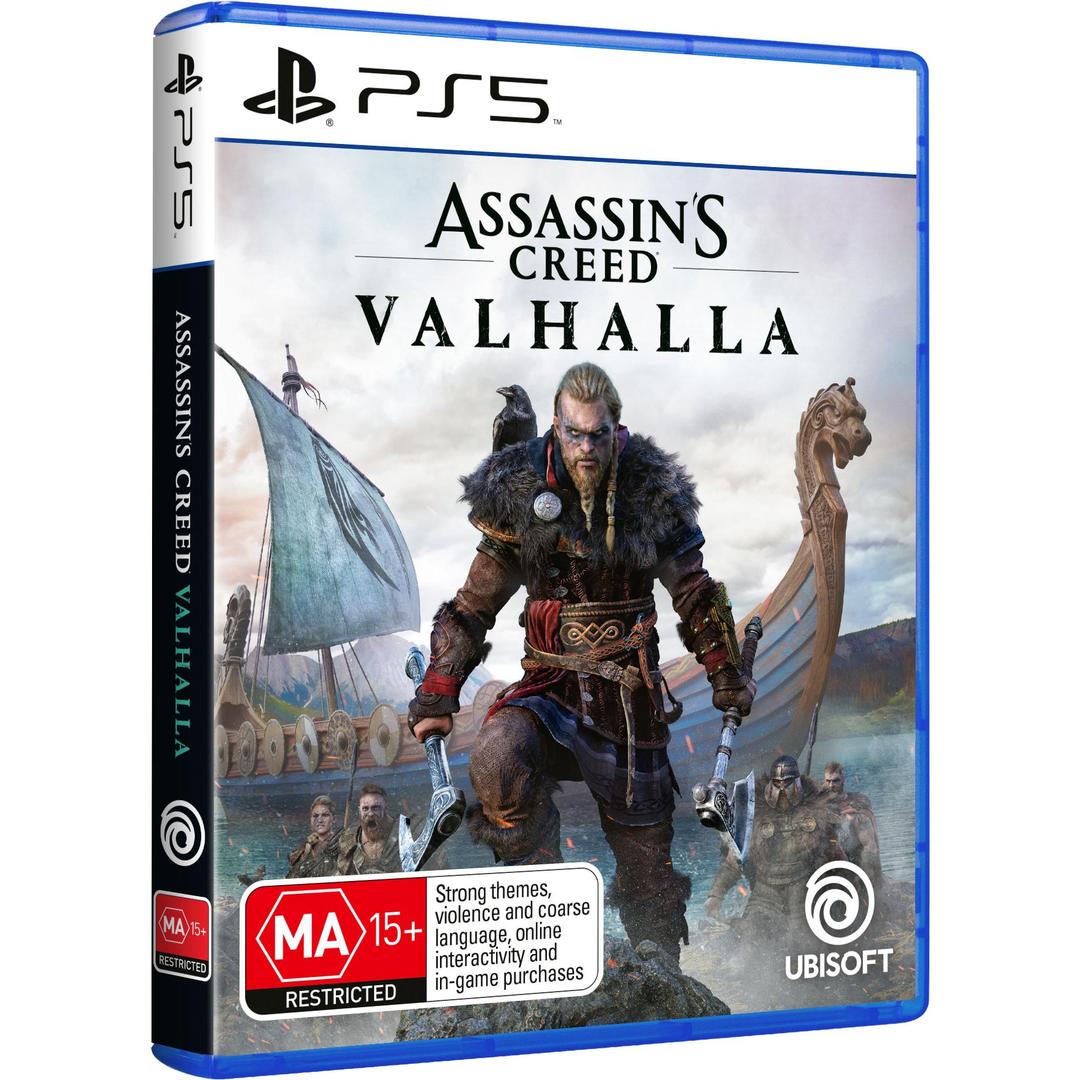 If spears, bows and arrows sound fun to you, then Assassin's Creed Valhalla (for the PS5) is the right pick for you if you haven't already delved into the game. We think this is going to be one of the sought-after items this holiday season, and at $36 apiece, it's a great stocking filler. With incredible graphics and motion animation, you can now virtually grow your settlement, customise and upgrade your weapons, recruit members to your clan and do more with this adrenaline-pumping combat game.
---
Ray-Ban RB4305 | $96 on Sunglass Hut (save $96)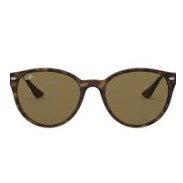 Pop a pair of Ray-Ban sunnies and venture out this summer, and spend only half the price to snag it. Sunglass Hut has knocked $96 off the RRP of this beauty, and is up for grabs only until stocks last. At 50% off you can even pick it up now as a Christmas present for someone dear who you think will love these. It's Ray-Ban, 'nuff said!
---
Breville Barista Express espresso machine | $617 on Amazon (save $316.90)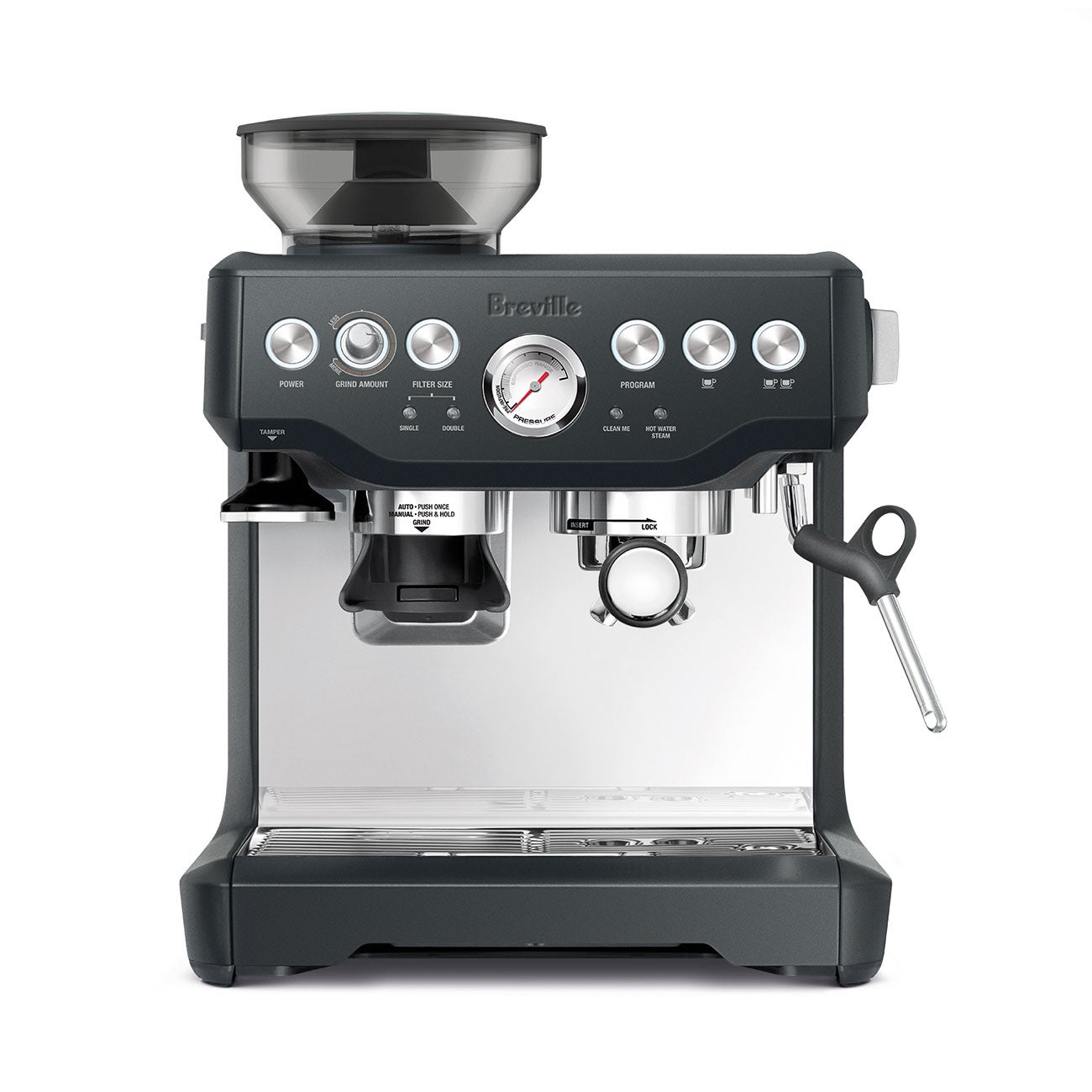 If you're a coffee devotee, then this espresso machine is a godsend piece from Breville. Trust us, it's our coffee machine in the office and it makes a heck of a cuppa! With 18 adjustable grind settings, this machine packs some serious brewing power for a 12kg unit. If you're looking to make a long term investment, then this machine is a solid contender. It usually retails for at the $899 mark (so take Amazon's listed price with a pinch of salt), but this is your chance to save a good few bucks and buy this for $617 today.
---
Fitbit Sense (Carbon/Graphite) | $351.51 on Amazon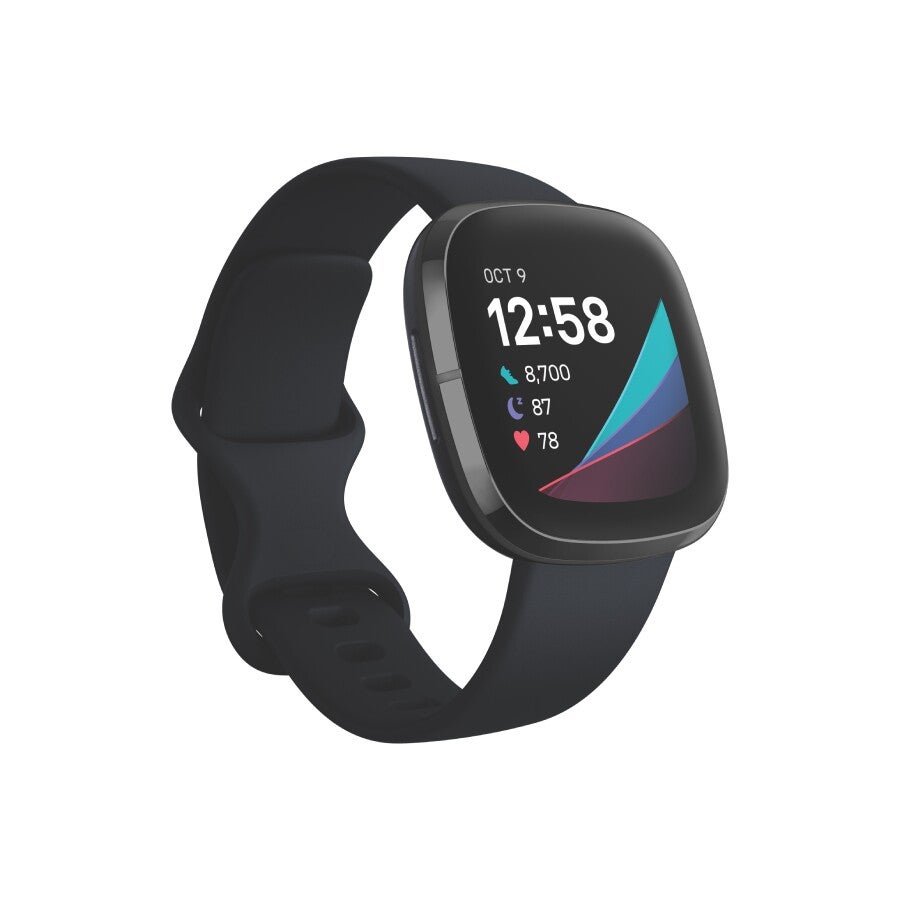 If you're keen on improving your health and fitness, then this smartwatch from Fitbit is a top pick. This solid fitness tracker uses advanced on-wrist sensors to monitor your blood oxygen levels, sleep patterns, and even your skin temperature to determine stress levels. And Fitbit's even been approved by the TGA for ECG applications.. The 1.5-inch AMOLED screen is crisp and responsive too. Note that this is a US import, so if you don't mind the wait period, you're getting a great smartwatch for less than the Aussie price. Also available in Lunar White/Soft Gold if you're keen.
---
DentJet cordless water flosser | $42.50 on Amazon (save $7.50)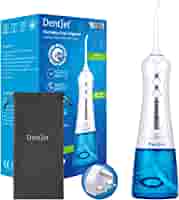 Improve your teeth and gum health with this portable water flosser from DentJet. With a rechargeable battery that lasts up to two weeks from a single charge, you can pack this away for your vacation and clean your teeth with ease. With three pulsation modes, this cordless water flosser promises to remove 99% of plaque build up from your gums and leave you with fresher breath and cleaner teeth.
---
Roberto Cavalli Paradiso Assoluto Eau De Parfum 75 ml | $54.95 on Amazon (save $66.05)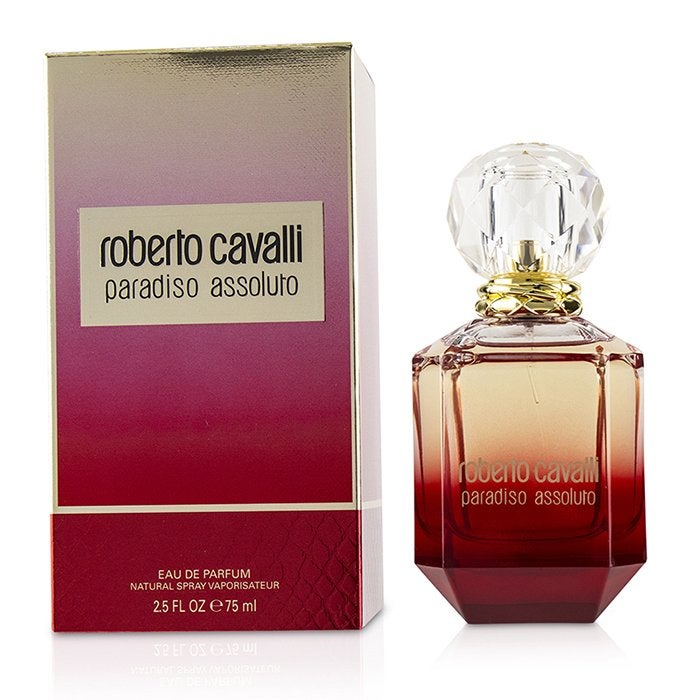 Look and smell fresh with Roberto Cavalli's Paradiso Assoluto EDP. Amazon has knocked 55% off the RRP in this sweet deal, with this scent now available for $54.95. Combining notes of wisteria, red lily and jasmine with a touch of sandalwood and vanilla, this fragrance adds a sensual creamy touch. A fragrance so alluring that it is a must-have on your vanity table. Grab this deal while stocks last.
---
Nintendo Switch Joy-Con Controller set | $109 on Catch (save $10)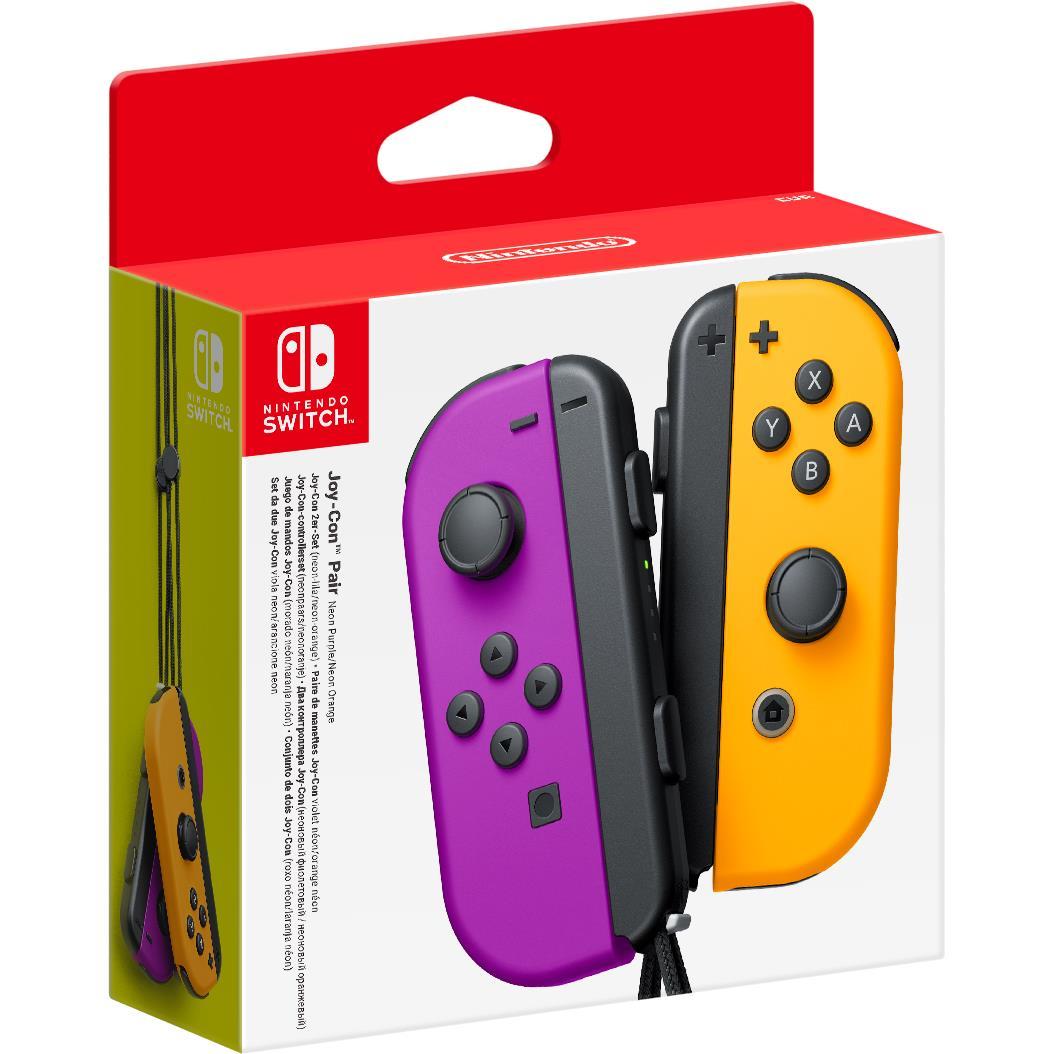 Nintendo Switch controllers check the box for both aesthetics and ergonomics. If you're after a colourful Joy-Con controller set, then Catch has the best pick for you. The controllers use HD rumble to make you feel more immersed in the game, and you're also able to link up to eight systems from anywhere in the world with this device. If you're quick, you can take advantage of this limited-time deal from Catch.
---
Sale on Lenovo ThinkPad laptops | Up to 35% off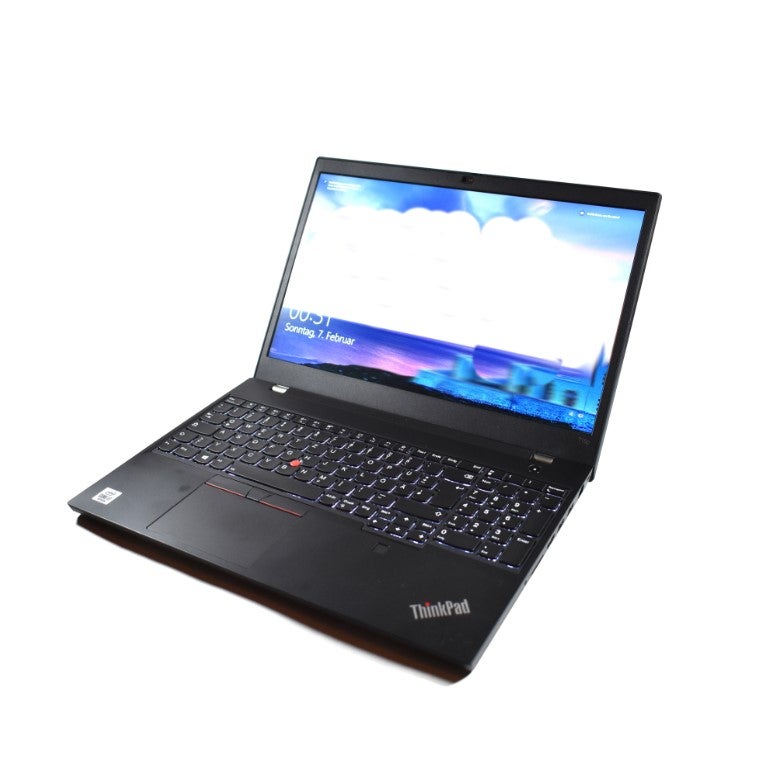 Lenovo is now offering up to 35% off on select ThinkPad laptops, so you can score a top-of-the line laptop in this epic offer. Whether you're looking to upgrade your workstation with a ThinkPad T15p 10th Gen or grab the lightweight and portable ThinkPad P14s (AMD), make use of this sale and stock up on some tempting deals.
---
TCL QLED 4k Android 75-inch TV C725 | $1,690 on Appliance Central (save $609)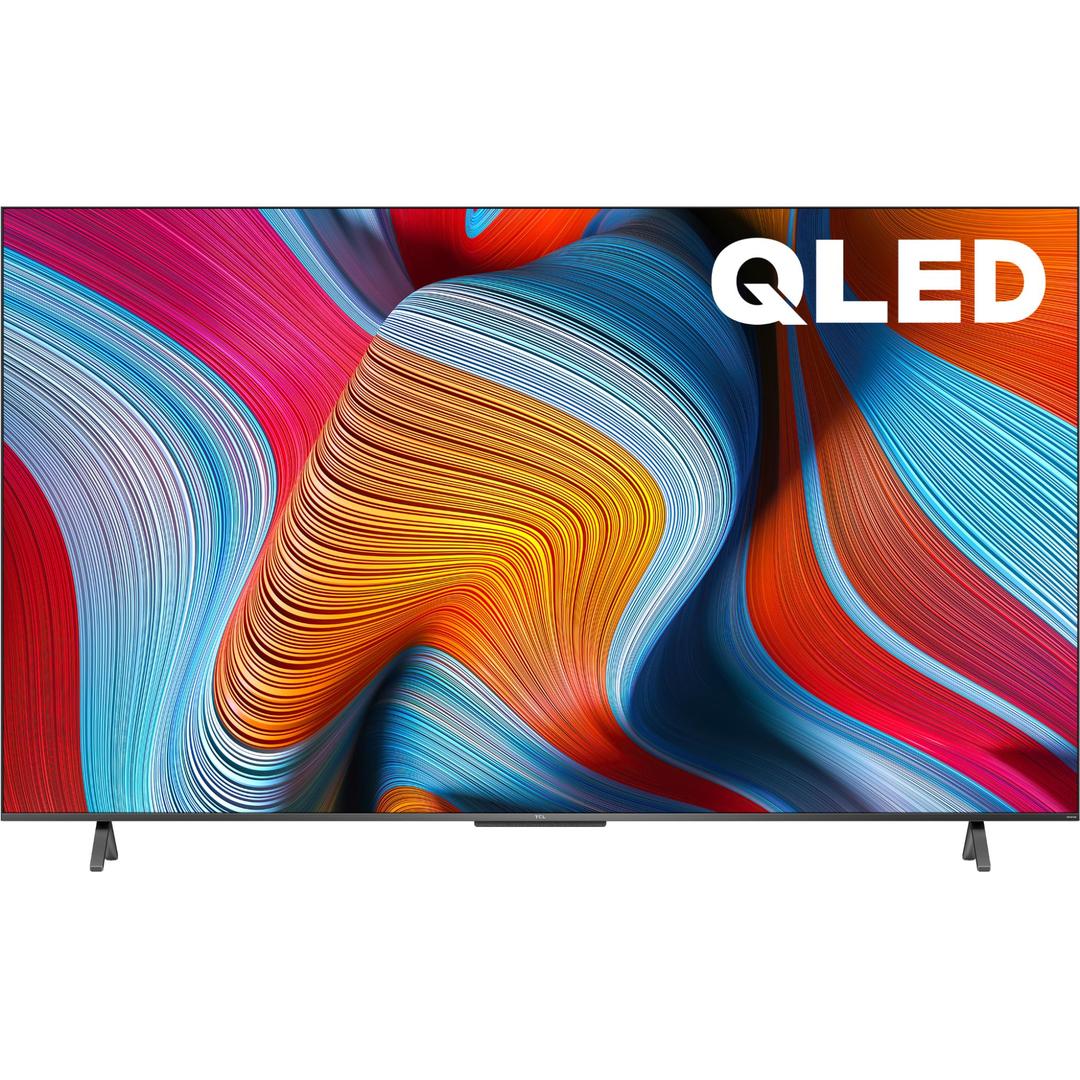 Take your home entertainment to the next level, with this massive 75-inch TV from TCL. Appliance Central has slashed $609 off the market price of this 4K Android TV from the budget-friendly TV brand. Enjoy greater visual depth and clarity with its Full HD 3840 x 2160 resolution TV screen, which also has support for HDR10+. With Wi-Fi and Bluetooth connectivity, this winning combination is up for grabs for $1,690 this holiday season.
---
Bose Noise Cancelling Headphones 700 | $397 on Amazon (save $202)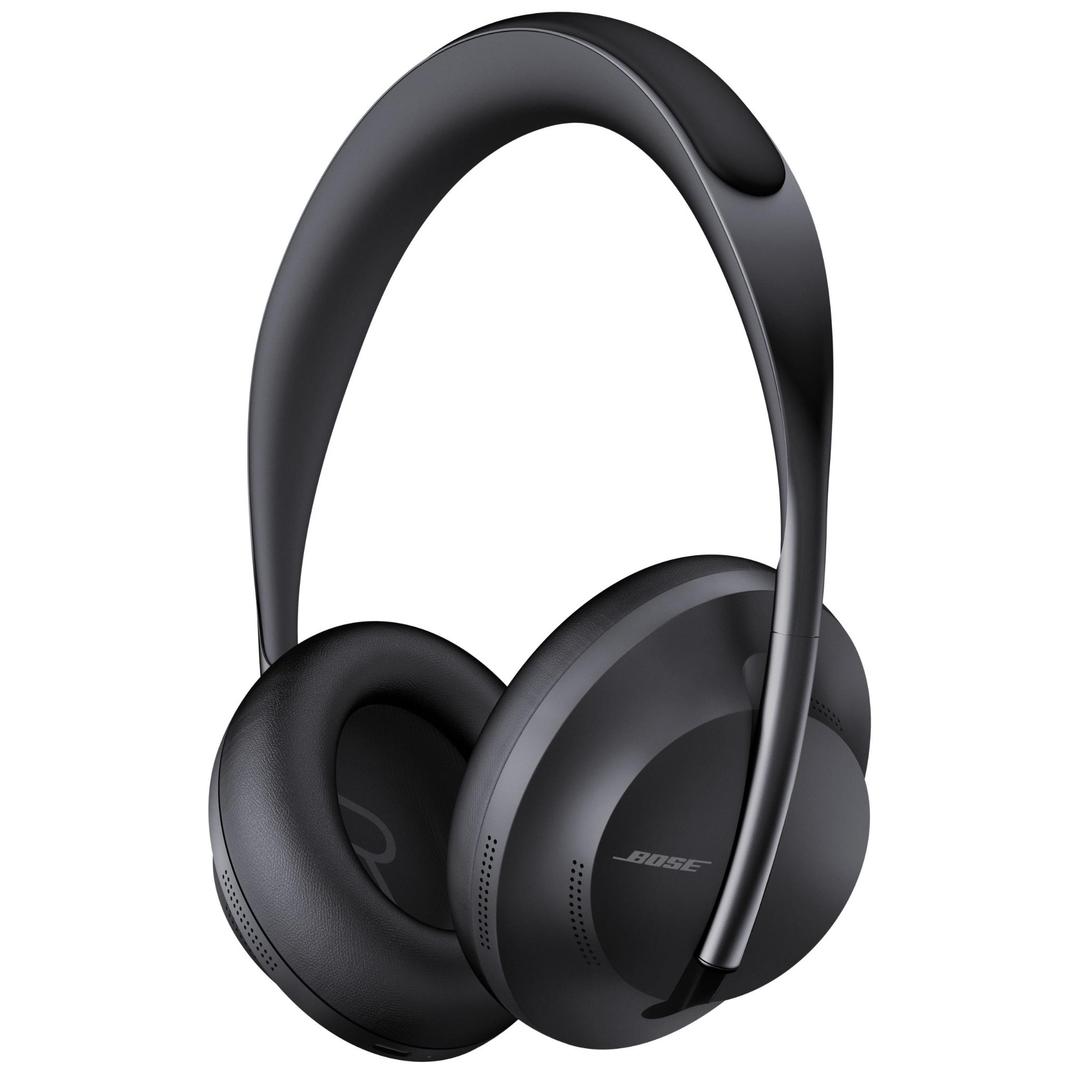 Pinch yourself because this is real. Amazon has currently knocked $202 off the RRP of arguably one of the best noise-cancelling headphones in the biz. These touch-controlled headphones offer 11 levels of noise cancellation, up to 20 hours of battery life and vibrant sound. The mics on this device can pick up the faintest command and can assist you with Google Assistant or Amazon's Alexa. We think this deal is a steal, especially for this price range. Head to Amazon today.
---
Electronic Wine Pourer | $39.10 on Amazon (save 40.90)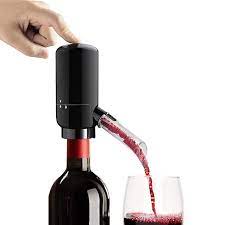 It's wine o'clock somewhere, and the weekends are a perfect time to crack open a bottle of red. Add a little culture to your drinking experience and invest in an electronic wine pourer. This smart tech runs on batteries and delivers wine with a push of a button. Forget spills and making a mess, you'll always be the coolest person in the room with this portable wine gadget. You will have to charge it for two to four hours before use, so make sure to give it a good rinse and clean before plugging it in. If you're looking for a perfect gift for your loved ones, this may be it. Amazon has offered a steep discount of 51% and is currently on offer for $39.10.
---
Fossil Women's Jacqueline ES3843 | $105.40 on Amazon (save $93.60)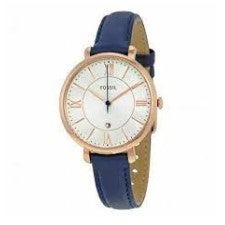 Watches are a great gift item for any occasion. With holidays fast approaching, Amazon has slashed $93.60 off the market price of this model, and it's currently available at a 47% discount. Fossil watches exuberate class and elegance, and have proved to be reliable performers. This 36mm dial is made of leather calfskin and sports a buckle closure. It's water resistant up to 30m although not suitable for swimming. Make a bold statement with this timepiece from Fossil.
---
Cuisinart Fresh Fruit Ice Cream Maker | $79.95 on eBay (save $20)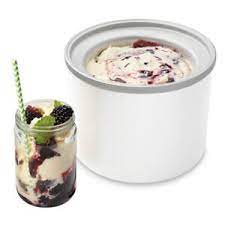 Nothing beats eating ice cream when the weather gets warmer. Make fruit desserts and ice cream at home and save a trip to the supermarket this summer. This model features two ice cream paddles and an ice cream maker attachment with it. With this, you can treat yourself to a sweet treat any time of the day. Enjoy custom, fresh, preservative-free ice cream at home.
---
Echo Studio - Smart speaker | $279 on Amazon (save $50)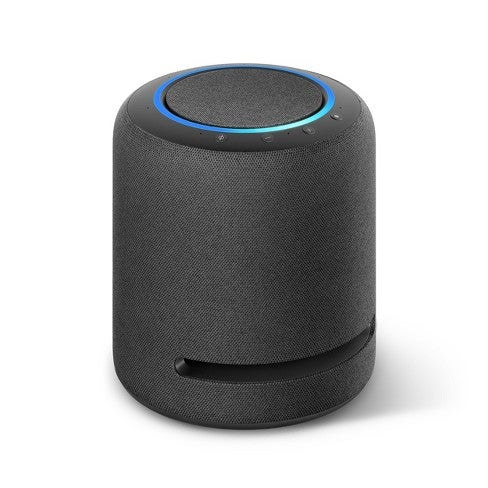 From smart speakers to Kindles, Amazon is continuing to improve the smart home space with its tech. This voice-controlled smart speaker delivers superb audio quality with 5 built-in speakers which automatically analyses the acoustics of your room and delivers crisp and sharp sounds. This plump cylindrical speaker offers 2.1 stereo sound with spacey bass. It also features a smart home hub, which means you can use Amazon's voice assistant Alexa to control Zigbee compatible devices. Stream unlimited songs in Dolby Atmos from a range of platforms like Spotify, YouTube Music, Apple Music or Amazon Music. Save up to $50 and snag this deal today.
---
Breville The Smart Dry Dehumidifier | $279 on Amazon (save $137.90)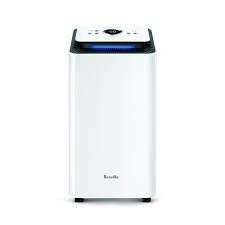 Keep your room cool and breezy this summer with Breville's Smart Dry Dehumidifier. With built-in Sensair technology, this humidifier assesses humidity and dryness levels and filters out dust and tiny specs leaving you clean and purified air. The sleek and compact build of this dehumidifier can fit into almost any room, and it can be used in spaces up to 30 square metres. Keep dampness at bay this summer and grab this deal from Amazon for almost 33% off marked price.
---
Razer BlackWidow V3 Mechanical Gaming Keyboard | $209 on Amazon (save $30.95)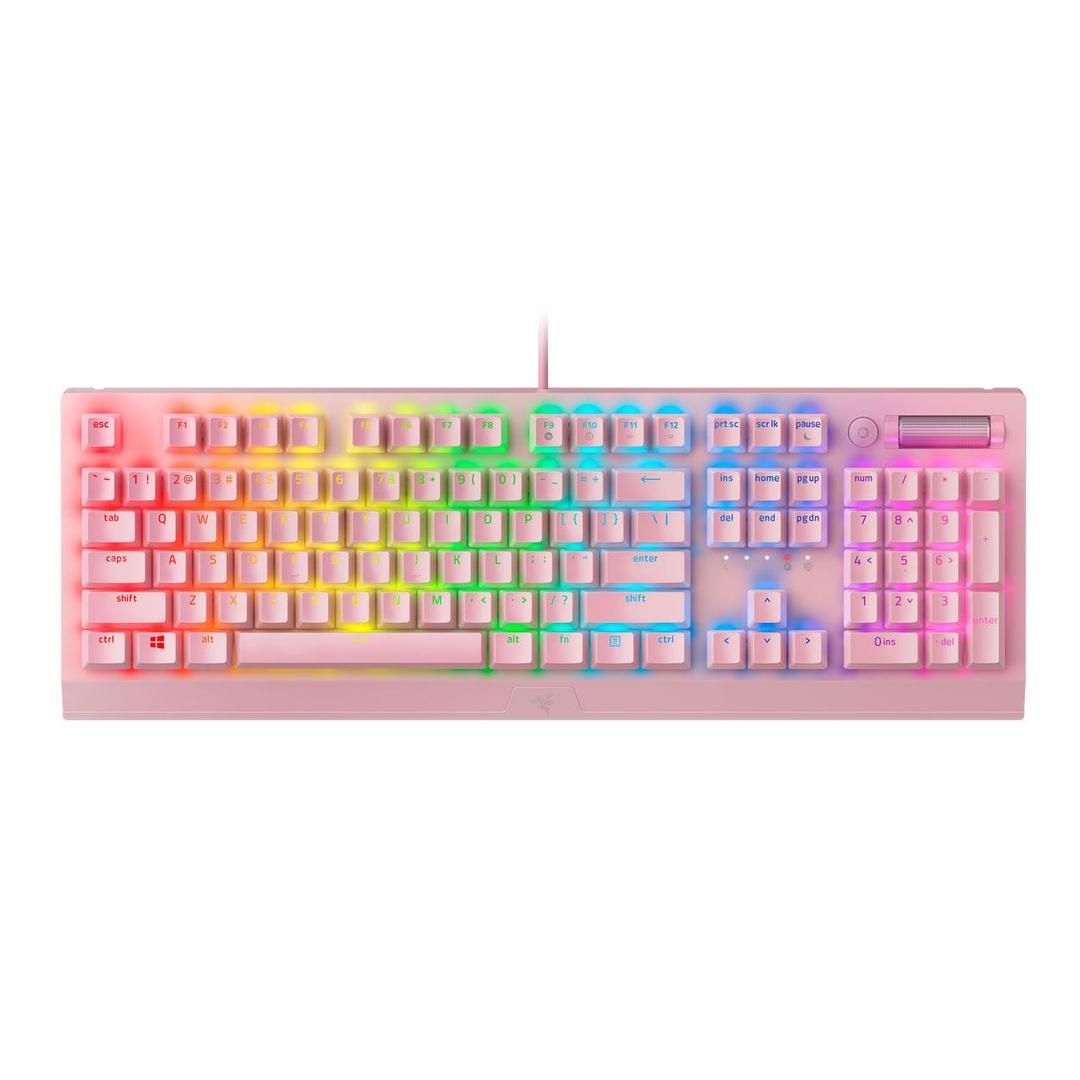 If you're after competitive gameplay, a good gaming keyboards key to your performance. Razer's BlackWidow V3 comes with a transparent switch housing, along with Razer's RGB customisation and a multi-function roller wheel. Gaming keyboards can be pricey, so any savings on them is tempting to grab. You can now save up to $30.95 with this deal when you buy it from Amazon.
---
Echo Dot (3rd Gen) | $39 on Amazon (save $20)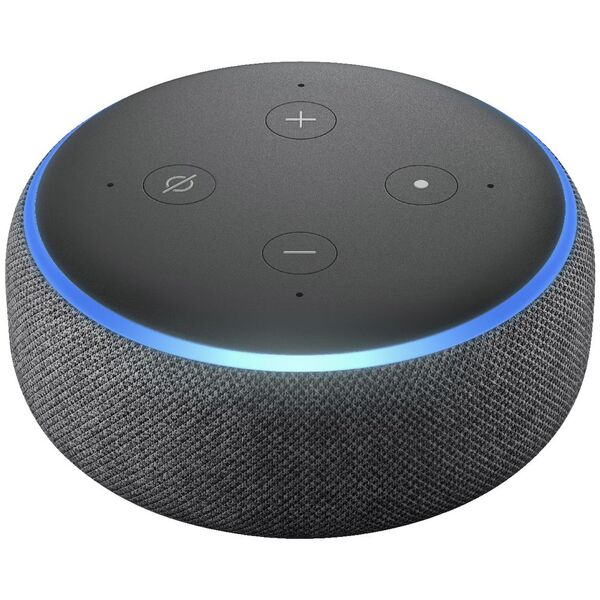 Whether you're looking for your first smart home gadget or scouring the web for a sweet holiday deal, the Amazon Echo Dot smart speaker is a fine pick. This voice-controlled speaker can play music, add reminders, set alarms and search the web for all your queries from any room. At just $39, this product is too good to pass up. Needless to say, this is a fantastic offer and should not be missed. Add a LIFX White Smart Bulb in a bundle offer.
---
Homeware sale on Myer | Limited time deals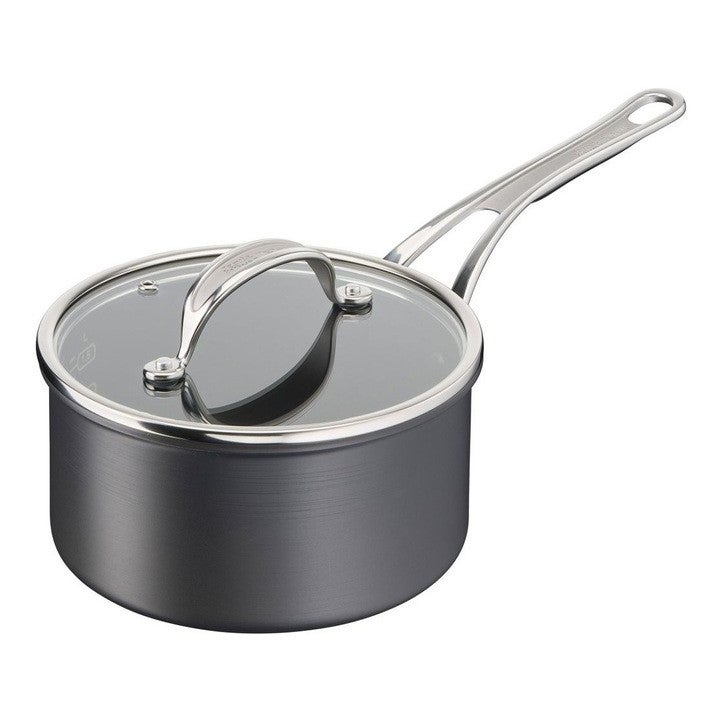 A little retail therapy never hurt anyone. With holidays fast approaching, Myer is currently offering an epic homeware sale for a limited time. If these deals have tickled your fancy, head to Myer today. Grab an all-in-one cooker from Phillips or a hard induction saucepan from Jamie Oliver by Tefal in this homeware sale. These deals are pretty much scratching the surface on what's to be expected on Black Friday. but for now, snag a few lovely staples and redecorate your home.
---
Nikon Z 6 II Mirrorless + Nikkor Z 24-70mm f/4 S Kit | $3,728 on Amazon (save $871)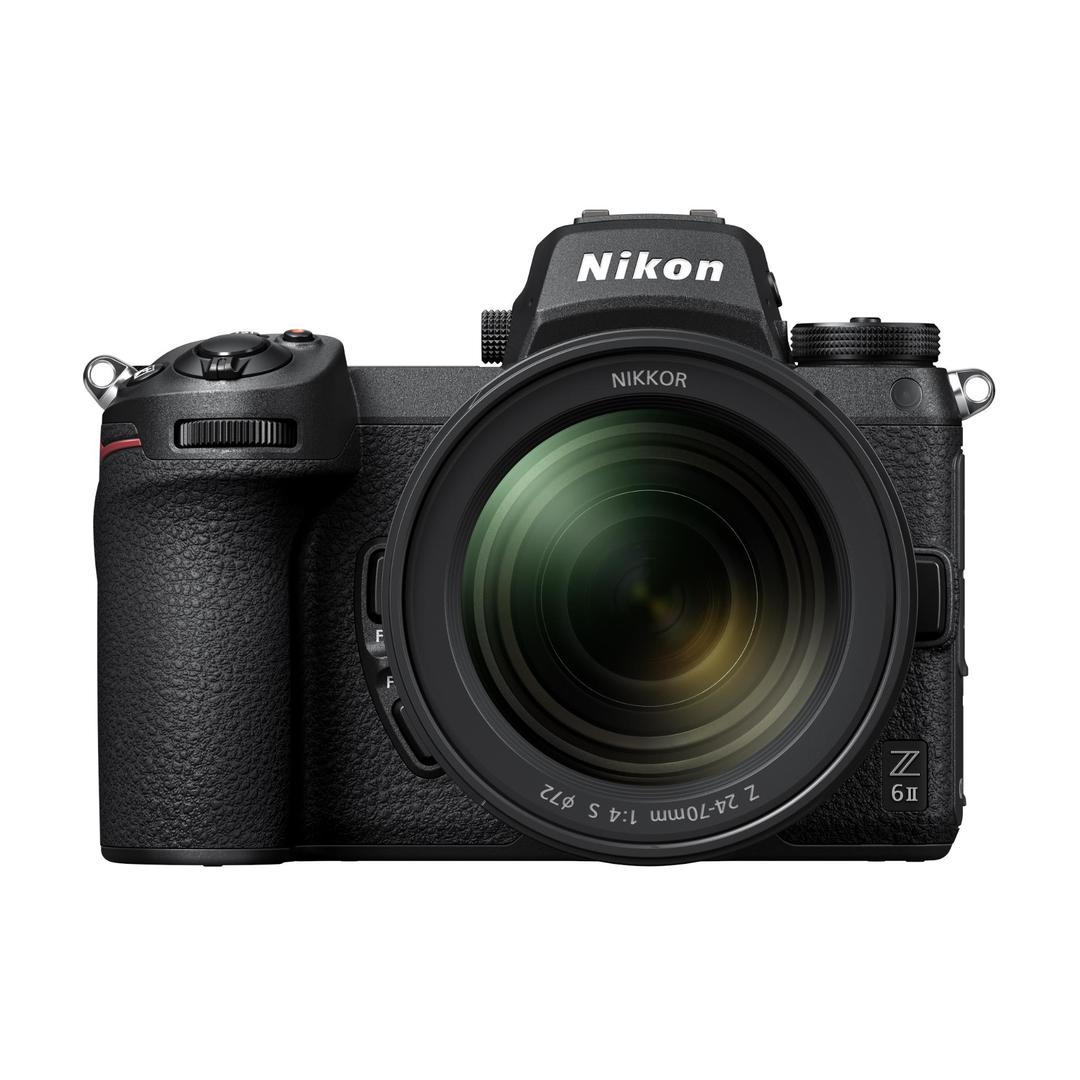 A mirrorless camera is a great investment if you're breaking into photography, and the Nikon Z 6 II is a versatile choice for its price point and features. Due to its size, it will make a great travelling companion,with the ability to shoot excellent video as well. The in-built AF also has enhanced animal detection features so it's suitable for wildlife photography. Snap it up with a Nikkor Z 24-70mm f/4 lens, now available at 19% off from Amazon. You can now earn $200 cashback from Nikon with this offer. Grab this worthwhile deal and get clicking.
---
5pc Essteele Per Vita Stainless Steel Saucepan/Frypan Cookware Set | $359 on eBay (save $440.95)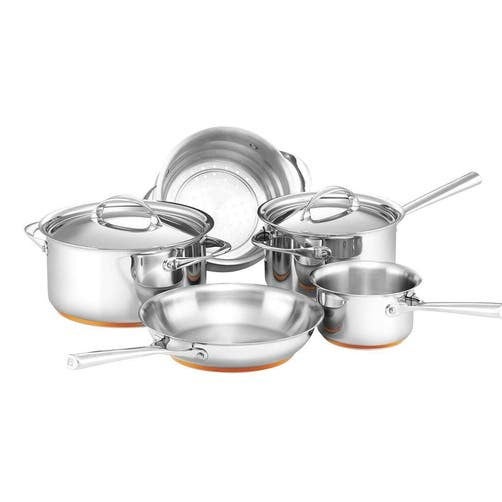 If you're looking to upgrade your kitchen with a fresh set of cookware, then you're in luck. eBay has knocked 55% off the RRP of the Essteele stainless steel saucepan cookware set. The set includes two saucepans, a covered stockpot and steamer all for $359. They are suitable for use on all cooktops, and can be used in the oven and dishwasher. All come with a 12-month warranty, so revamp your kitchen with some durable cookware.
---
Wild Rhino shoes on discount | up to 30% off on Amazon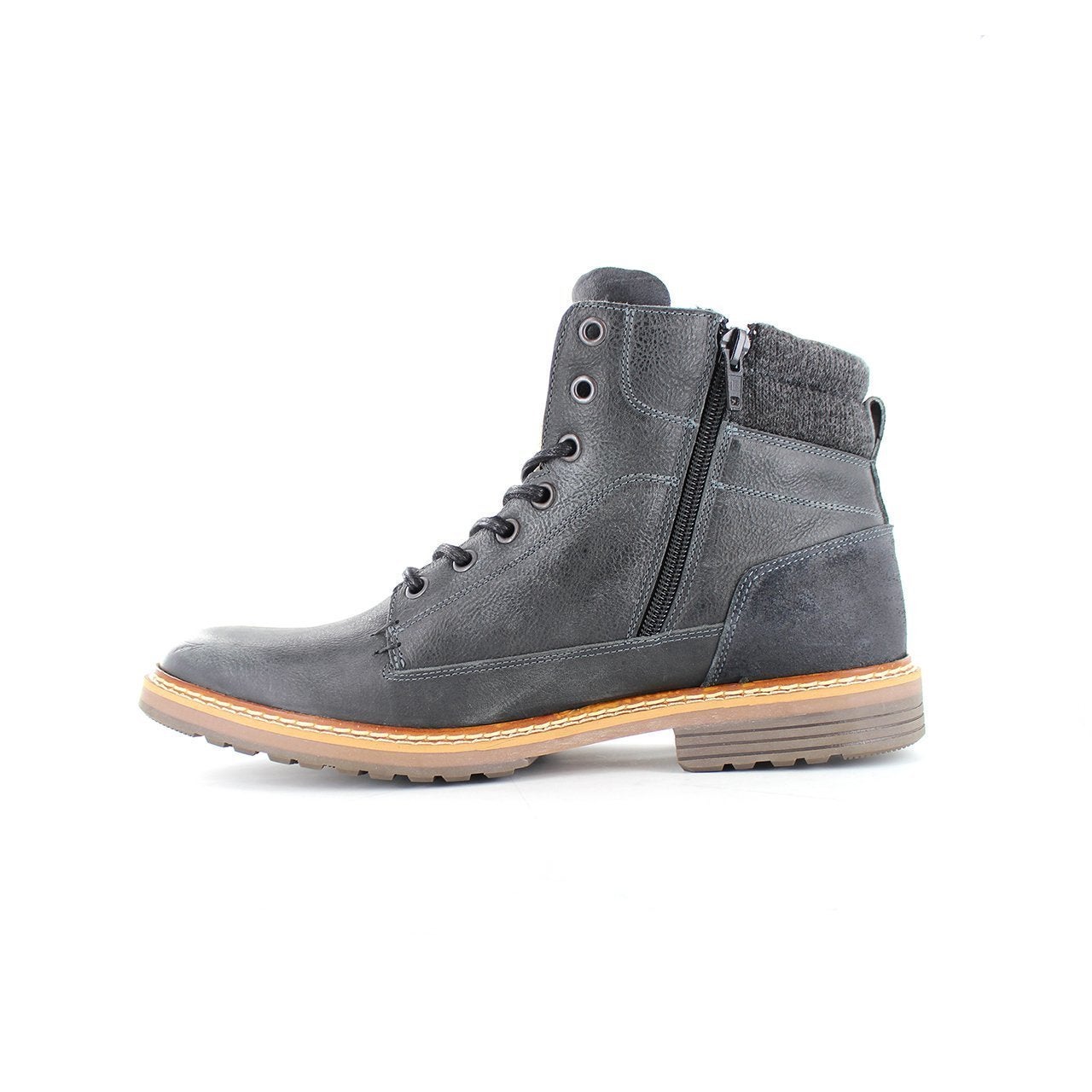 If you're after shoes you basically don't want to take off, the Wild Rhino shoe sale on Amazon may be your best bet. Whether you're after leisure footwear or some brand-new shoes for work, there's something for everyone here. Grab a pair of men's Napier everyday trainers or sturdy long-lasting Nordic boots for the colder months. Start your holiday shopping right and take advantage of these sweet deals.
---
Bose early Black Friday deals | up to 40% off refurbished audio gear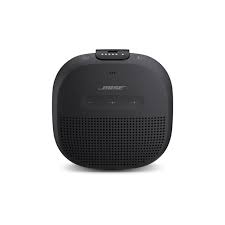 With Black Friday just around the corner, companies are starting to already mark down prices off their best selling goodies. Bose has currently discounted a variety of refurbished products and they are all up for grabs on its official website. Get super savings on refurbished sets of the QuietComfort 35 II wireless headphones or the SoundLink Color Bluetooth Speaker II. These offers are valid until supplies last, so hop on it. Fill your carts before it's too late and enjoy some quality audio while you're at it.
---
Apple AirPods Pro | $318 on Amazon (save $81)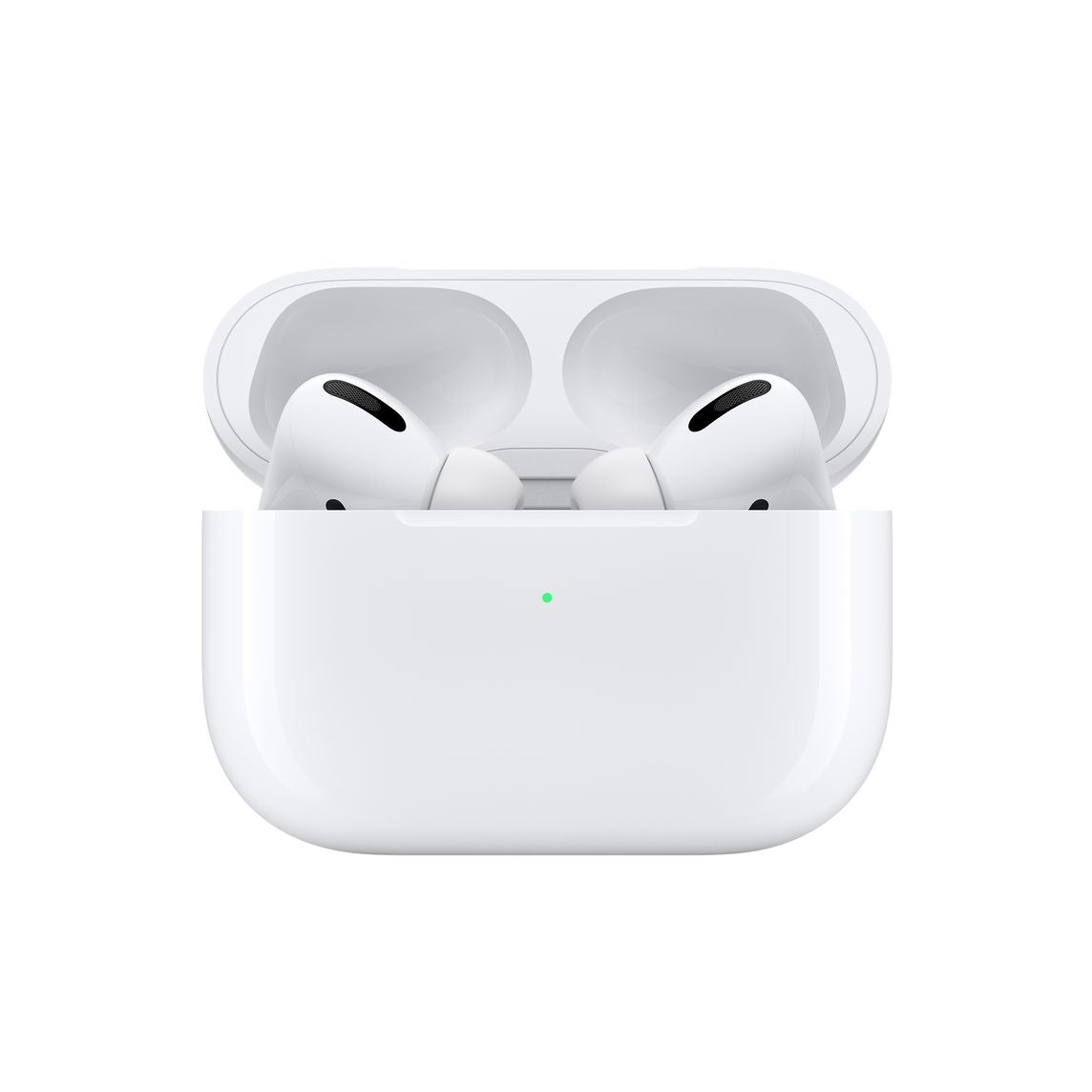 True wireless earphones are the future and Apple has some of the most popular earbuds you can buy. Enjoy crystal clear audio and active noise cancellation with Apple AirPods Pro. You can tune into your favourite songs on your morning run and not worry about breaking a sweat, as these earbuds are sweat and water resistant, so. Find your perfect fit with three customisable silicone earbuds included in the box. These Apple AirPods Pro are currently discounted on Amazon, down to $318. Do yourself a favor and grab a pair while they're on sale.
---
Coleman Big Game Sleeping Bag | $119.90 on Amazon (save $55.09)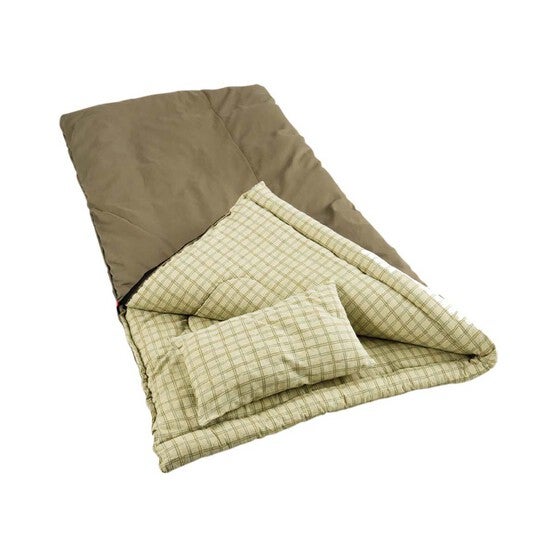 What's camping without snuggling in a comfy sleeping bag? Coleman's one size 100% cotton sleeping bags are big enough to accommodate tall people with soft flannel inner lining and a plush pillow. If you're camping in cold weather, this sleeping bag promises to have you covered with a temperature rating of minus six degrees. Enjoy ultimate comfort and stay toasty warm on your next camping trip. Save up to $55.09 and snap up this deal for $119.90 from Amazon today.
---
Garmin Fenix 6X Pro Solar Smartwatch | $1,200.85 on Amazon (save $448.15)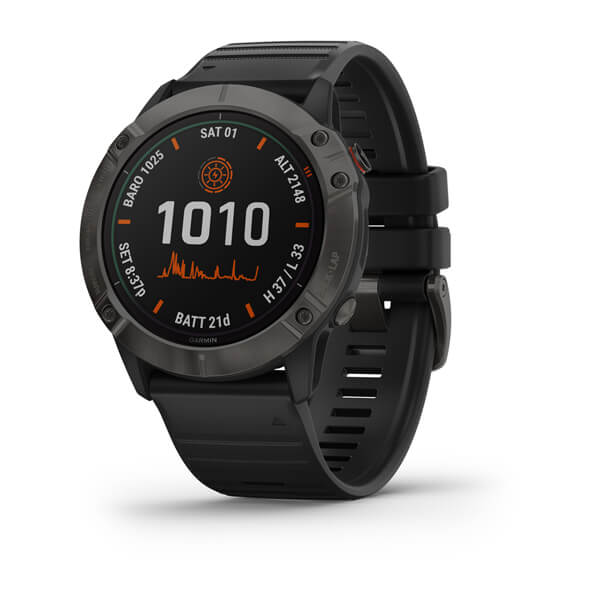 Amazon has knocked $448.15 off this Garmin Fenix 6X Pro Solar smartwatch. This solar-powered multi-sport smartwatch houses a 1.4-inch display with in-built sensors which can monitor your heart rate, blood oxygen levels, hydration, sleep tracking and more. With added GPS support and an extended battery life, make the most out of your outdoors with this smart timepiece. Grab this lightweight, durable fitness tracker and save 27% off marked price.
---
Garmin Forerunner 245 Running Watch | $489 on Amazon (save $90)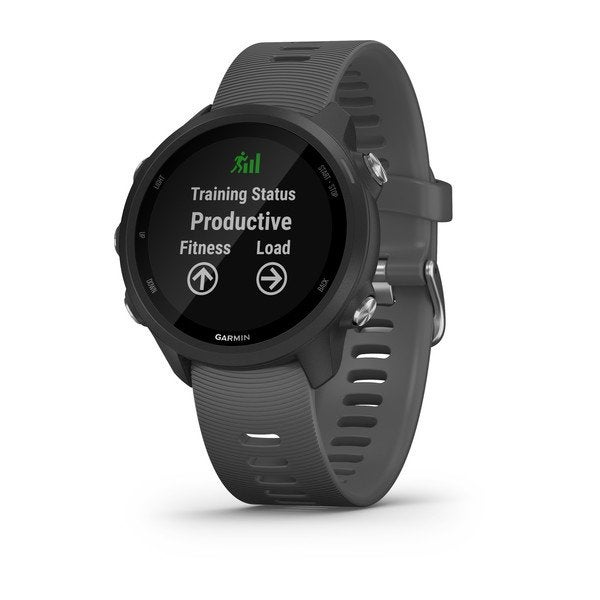 Whether you're a casual or avid runner, you will appreciate this beautiful piece of tech from Garmin. This durable 1.2-inch Gorilla Glass scratch-proof smartwatch is a perfect runner's companion. Get instant data including stride length, ground contact time, safety tracking and real-time locations with this timepiece. This smartwatch also syncs with your music streaming services and has your favourite tunes ready for your next run. Its activity profiles are not limited to running alone; you can also use this smartwatch to access a range of custom training plans and programs. Amazon has currently shaved off $90 off the market price and is now available for $489.
---
Dyson Cyclone V10 Absolute+ | $899 from Dyson (save $200)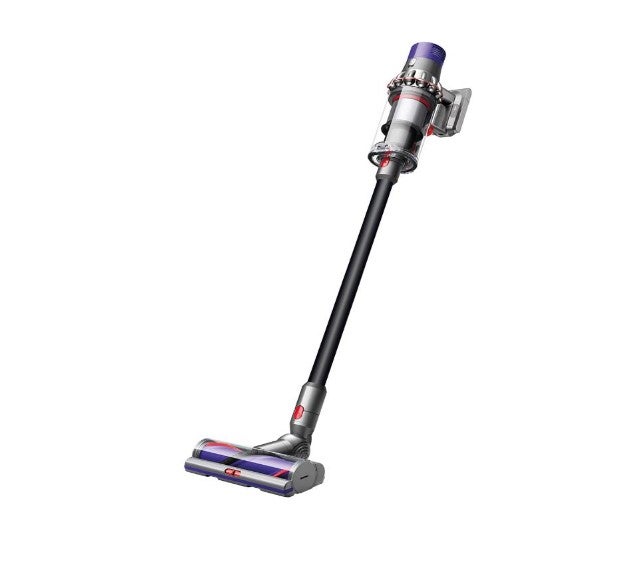 We know a good deal when we see one. If you've always wanted a Dyson, now is the time to place your order. One of the best models from Dyson is now discounted to $899. The Cyclone V10 is a powerhouse that offers great versatility and ease-of-use cleaning modes. With 30% more suction power and 60 minutes of battery time, this multi-accessory cordless vacuum cleaner is a must-have for all homes. Trap tiny specks of dust with a fully-sealed filtration system from Dyson.
---
Artiss Bamboo Shoe Rack | $53.95 on eBay (save $105.95)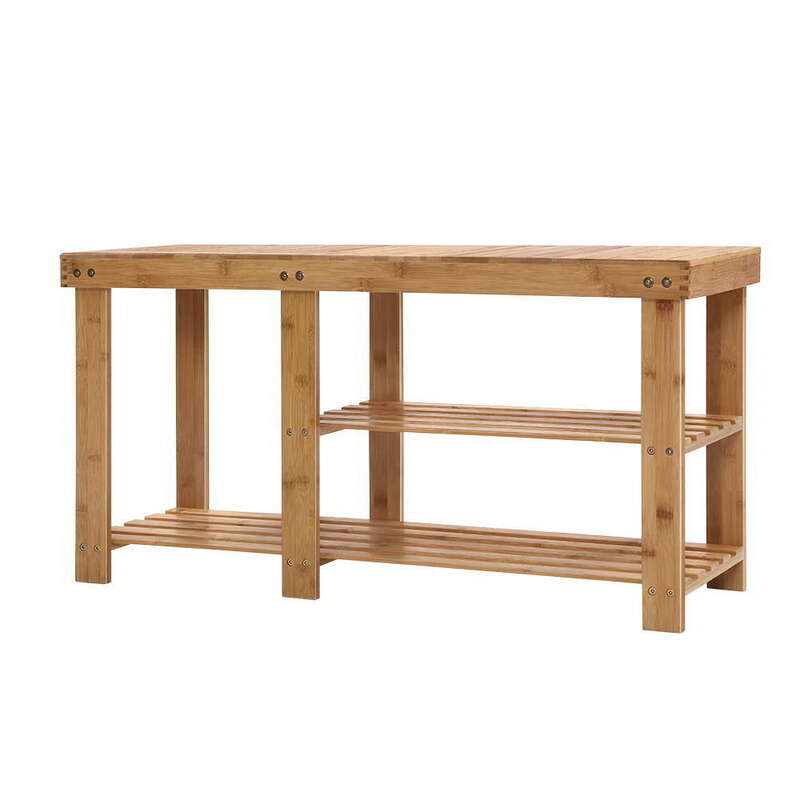 Add space to your closet, pantry or living room with Artiss's bamboo shoe rack. This two tier shoe rack is made from 100% bamboo, and it has an overall weight capacity of 100kg and can easily house up to 10 pairs of shoes. It's large enough to even hold some decor on the top if you're keen on making use of all extra space. eBay has offered a steep discount of $105.95 off the RRP and brought it down to just $53.95.
---
Jabra Speak 510 Speakerphone | $129.99 on Amazon (save $50)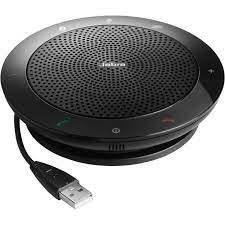 The Jabra Speak 510 speakerphone lets you take your phone calls from anywhere. With excellent sound quality, in-built echo cancellation and a 360-degree microphone, this conference speaker phone is ideal for turning any room into a meeting room. Coupled with a travel case and USB cord, this touch-controlled Bluetooth audio system is a must-have addition to your home office. Grab this for $129 from Amazon today.
---
Breville the Smart Waffle Maker | $263.20 on Myer (save $65.80)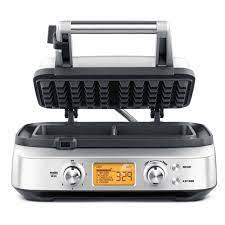 If you take the art of making breakfast very seriously, then crispy waffles will top the list. This single-purpose waffle maker from Breville comes with 12 browning settings, extra moat area for easy cleanup and four large waffle plates suitable for a whole family. Good quality comes with a price tag, but now you can save $50 and secure a sweet deal all for $279 from Myer.
---
Eufy RoboVac 35c | $199 from The Good Guys (save $200)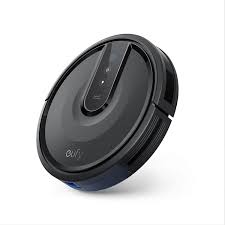 Take the hassle out of cleaning with an Eufy RoboVac vacuum cleaner. This smart robovac uses sensors to actively transition from cleaning wooden floors to carpets without breaking a sweat. With three in-built brushes and strong suction power, this vacuum cleaner is a great cleaning solution for single-storey homes. You can operate this vacuum cleaner using the EufyHome app, Google's voice assistant or Amazon's Alexa. If you're planning on a vacation, you can set timers on your vacuum cleaner to clean your house while you're away. Come back to a spotless clean house with Eufy RoboVac for $199.
---
Breville Nespresso Mini Essenza solo coffee machine | $159 on Betta (save $90)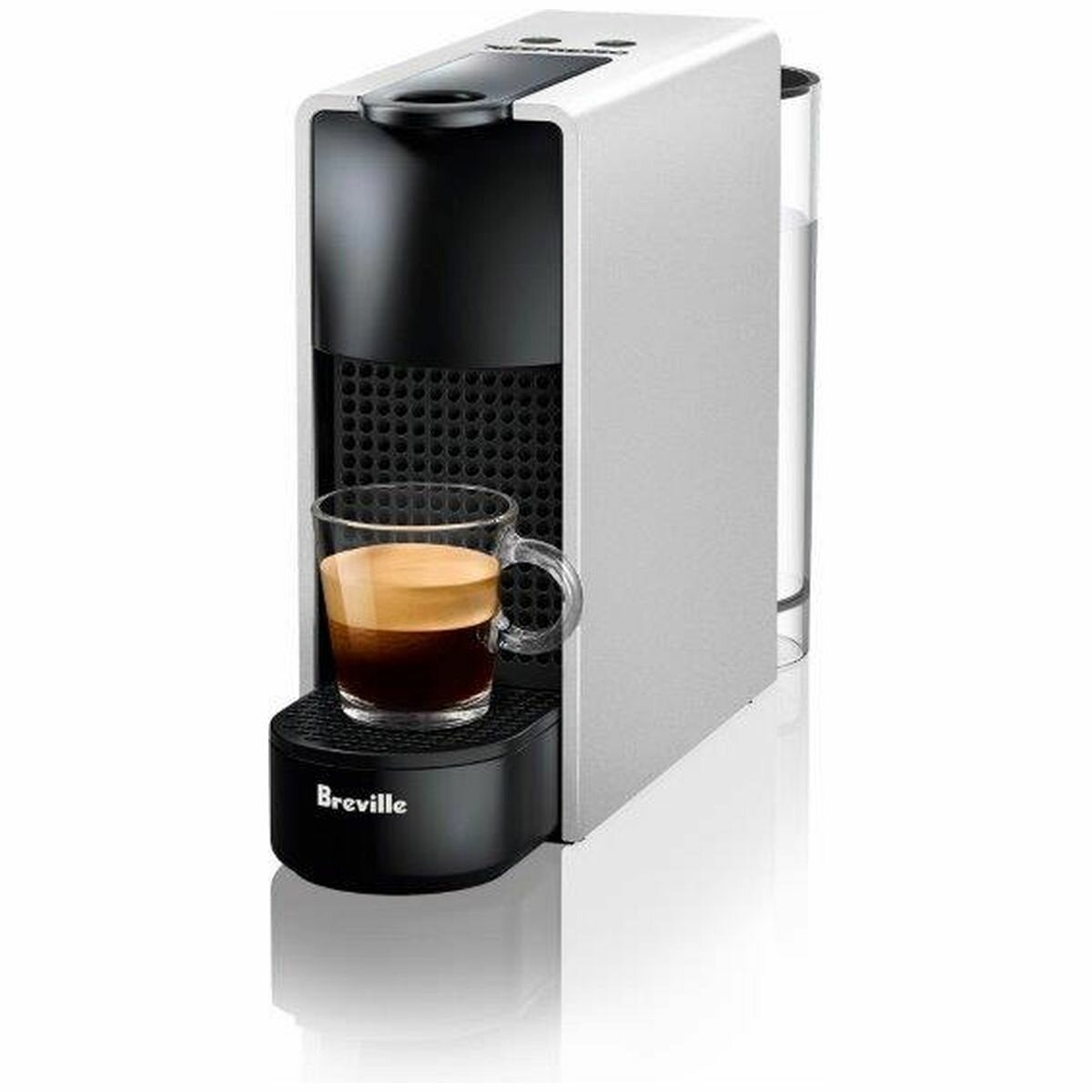 A good coffee machine is a worthy investment which is both economical and eco friendly. Enjoy a steaming hot cappuccino or a shot of espresso at home with the Breville Nespresso Mini Essenza coffee machine. This automatic single serve machine employs coffee capsules instead of pods, so it's very easy to use. This compact coffee machine will fit just right about anywhere and is portable, thanks to its lightweight design. Snap this up for $159 and get a barista-made coffee at home
---
Nanoleaf Shapes Triangles Starter Kit- 9 Pack | $309 on Amazon (save $40.99)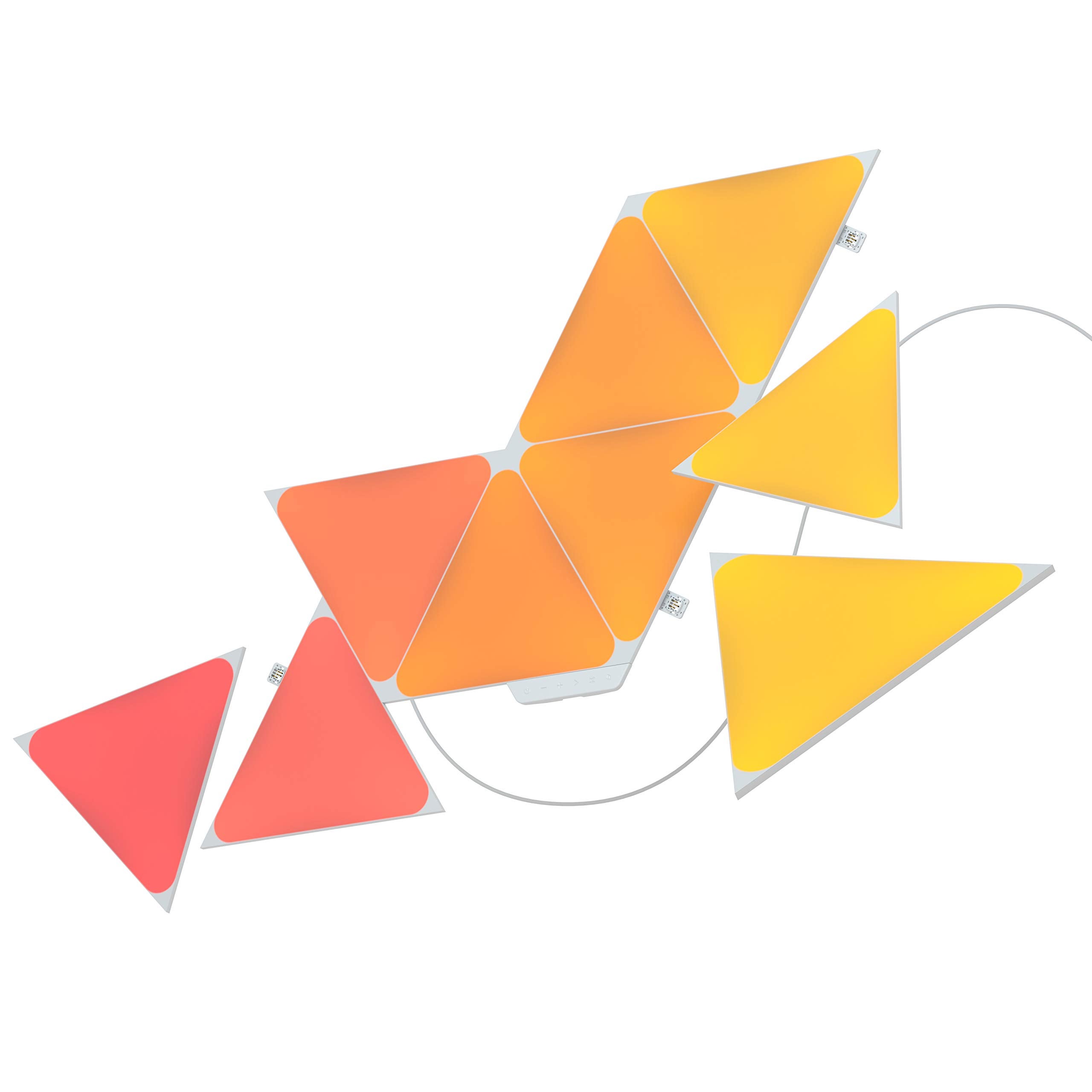 Ambient lighting is the future of home decorations, and you can illuminate any room in funky colours with this Nanoleaf Shapes Triangles starter pack. This set comes with nine triangular mosaics which can be easily mounted on your walls with no need for drilling or nails. These panels can synchronise with your music using an in-built Rhythm module and transform your living room into a party deck with over 16 million colours. Upgrade your home with this touch-enabled smart lighting for $309 from Amazon.
---
Apple AirPods (2nd Gen) with Charging Case | $187 on Amazon (save $62)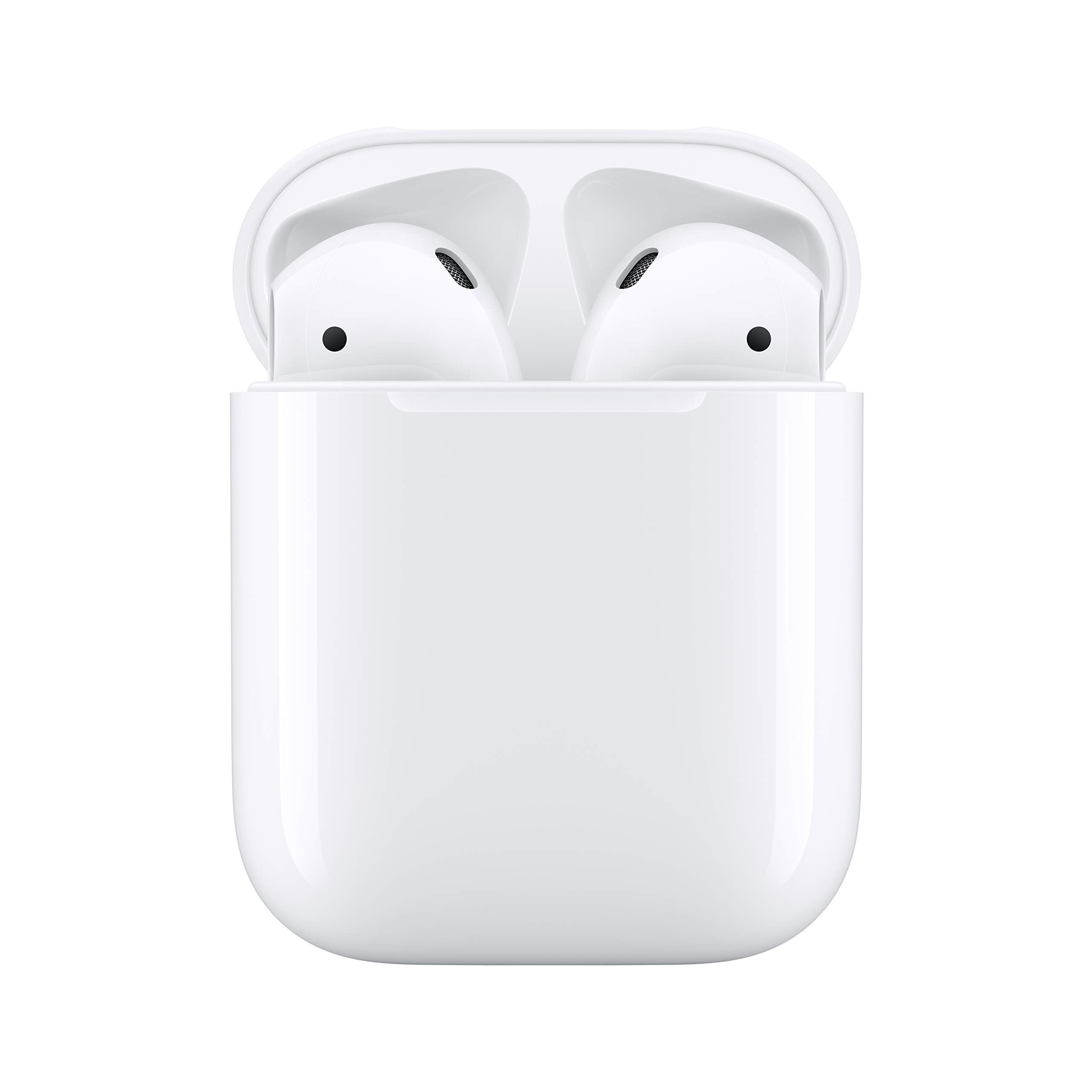 These second-gen AirPods are ideal for the Apple faithful, as they've got fast pairing to other Apple products and come with the Siri voice assistant onboard. That said, sound quality is good but not great, and the battery life leaves us wanting – five hours from the earbuds with a further 20 hours from the charging case.These tiny buds pack an excellent Bluetooth range and hands-free action all for just $188 from Amazon. If you want a better deal, you might consider holding off until Black Friday. But for now, enjoy 25% off marked price on this sweet find.
---
LEGO Harry Potter Hogwarts Astronomy Tower Building Kit | $130 on Amazon (save $49.99)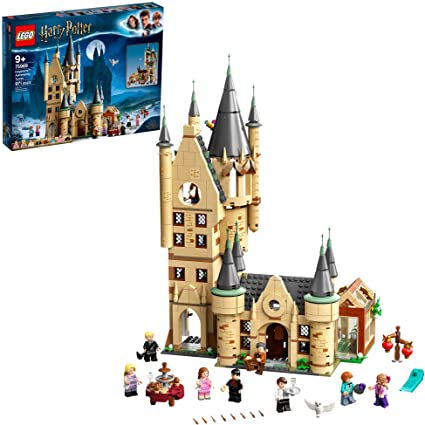 If you're after some potential savings for the kids, then good news – Amazon has slashed 34% off this Harry Potter Hogwarts Astronomy Tower building kit and it's now available for $130. This set will include eight minifigures including Draco Malfoy, Hedwig and Neville Longbottom along with a few mandrake plants, wands, letters and more. Pop these into your Christmas shopping lists, and surprise your loved ones this holiday season.
---
PlayStation 5 DualSense wireless controller + NBA 2K22 Jumpstart Bundle | $87.20 on Amazon (save $22.75)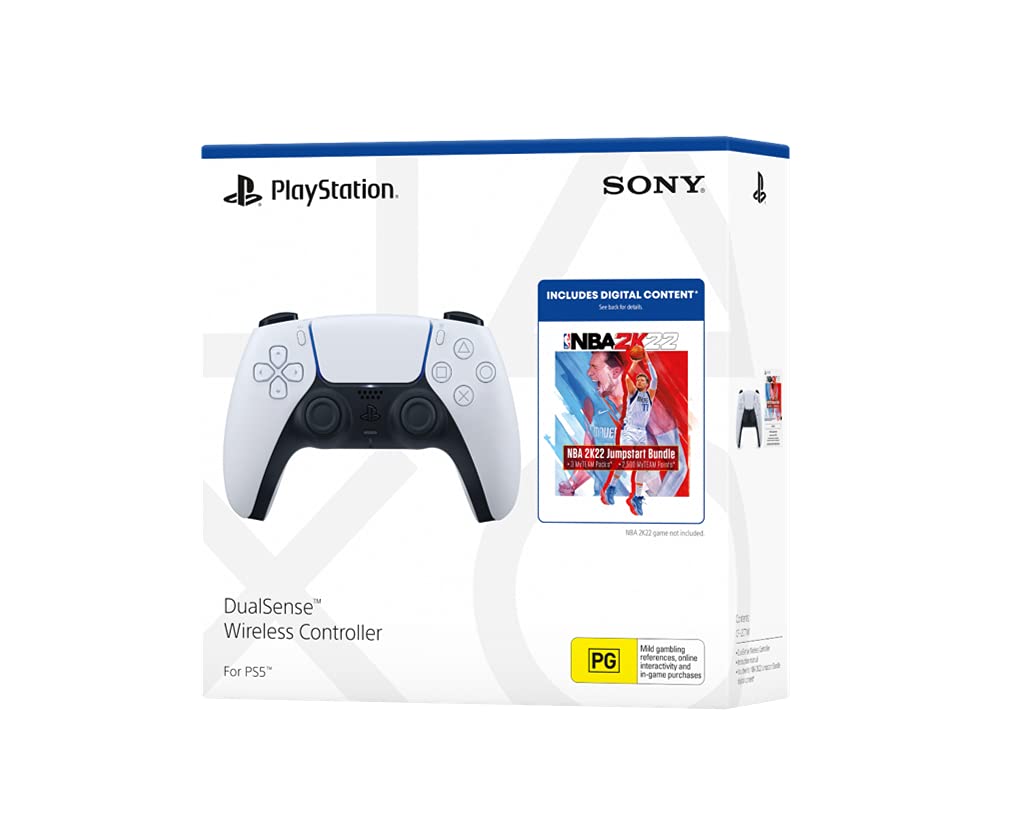 Amazon is selling the PlayStation 5 DualSense wireless controller bundled with NBA 2K22 for $87.20. You'll be able to connect and chat with friends online using the in-built microphone, or share your gaming experience with the 'share' button on your controller. For competitive gamers out there, this is a great candidate for performance and user-friendly ergonomics. We know a good deal when we see one. Head to Amazon today.
---
Alienware 25-inch gaming monitor (AW2521HF) | $561.75 on Amazon (save $137.25)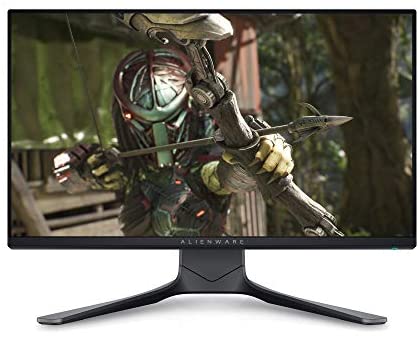 A good gaming monitor is an investment in your gaming rig. This Alienware gaming monitor is a solid fit among top contenders as it packs a 25-inch screen in 1080p resolution and boasts a stunning refresh rate at 240Hz. Enjoy clear images in 1ms response time with this gaming monitor up for grabs on Amazon for $561.75. We recommend taking advantage of this deal and saving up to 20% off the marked price.
---
Oral-B Pro 700 electric toothbrush | $49 on Amazon (save $50.99)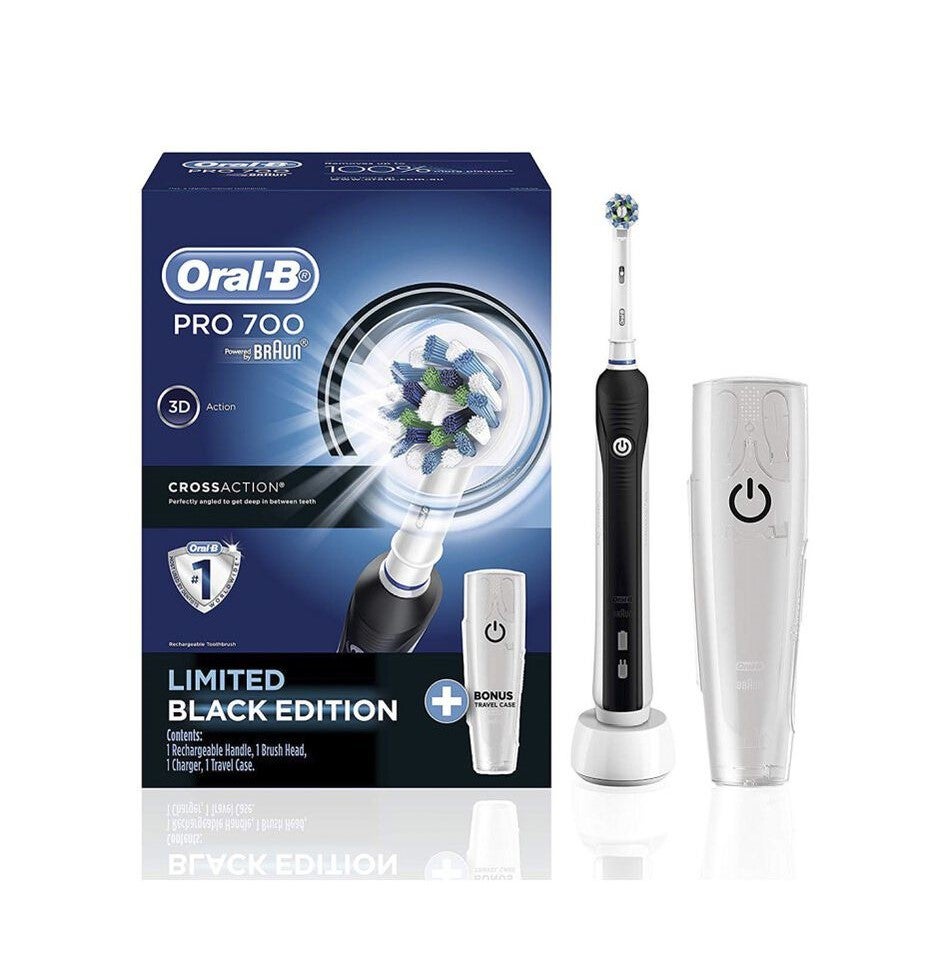 You don't have to break the bank to score a decent electric toothbrush. Protect your teeth and gum health with the Oral-B Pro 700 electric toothbrush for $49 from Amazon. Oral-B promises to remove 100% of plaque on your teeth leaving you with a dynamic smile. The round head of this electric toothbrush is designed to reach the nooks and crannies of your teeth giving you the best results from use. In-built pressure sensors will also assess if you're applying too much pressure to your teeth and let you know accordingly. Save $50.99 in this great value for money deal from Amazon.
---
Sale on select Ray-Ban and Ray-Ban junior glasses | Myer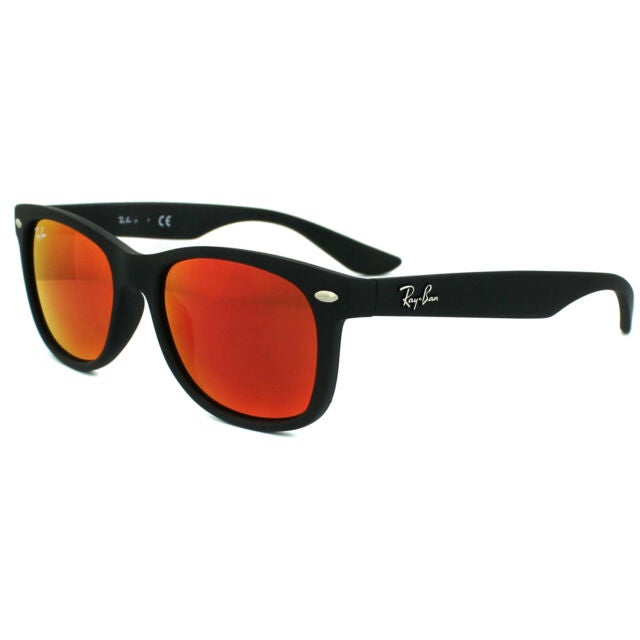 Myer is currently offering discounts on select Ray-Ban sunglasses and they are up for grabs until stocks last. Enjoy clear vision this summer in a pair of scratch proof UV coated sunnies from Ray-Ban. If you're looking to do some Christmas shopping for a loved one, then Myer has a few junior sunglasses from the designer on clearance as well. Whatever may be your personal style, we reckon there's a Ray-Ban style out there for you.
---
Levede Standing Desk | $129.99 on eBay (save $195)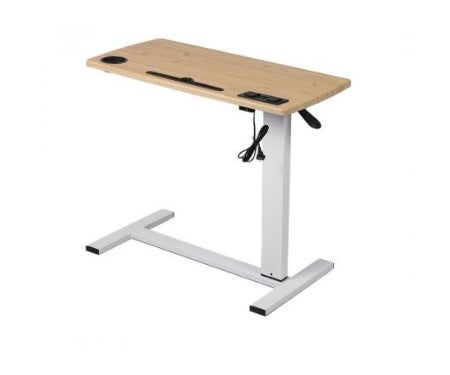 Improve your posture and cardiovascular health by adding a standing desk to your workspace. eBay has knocked 60% off this standing desk from Levede which comes with an adjustable height stand, in-desk recharge function with 2 USB charging ports and built-in wheels for easy maneuvering. Anoak-like tabletop gives this desk a sharp and polished finish, complete with a waterproof and scratch proof coating. Grab it while stocks last.
---
Razer RZ03-03390100-R3M1 Huntsman Mini Gaming Keyboard | $159 on Amazon (save $60.95)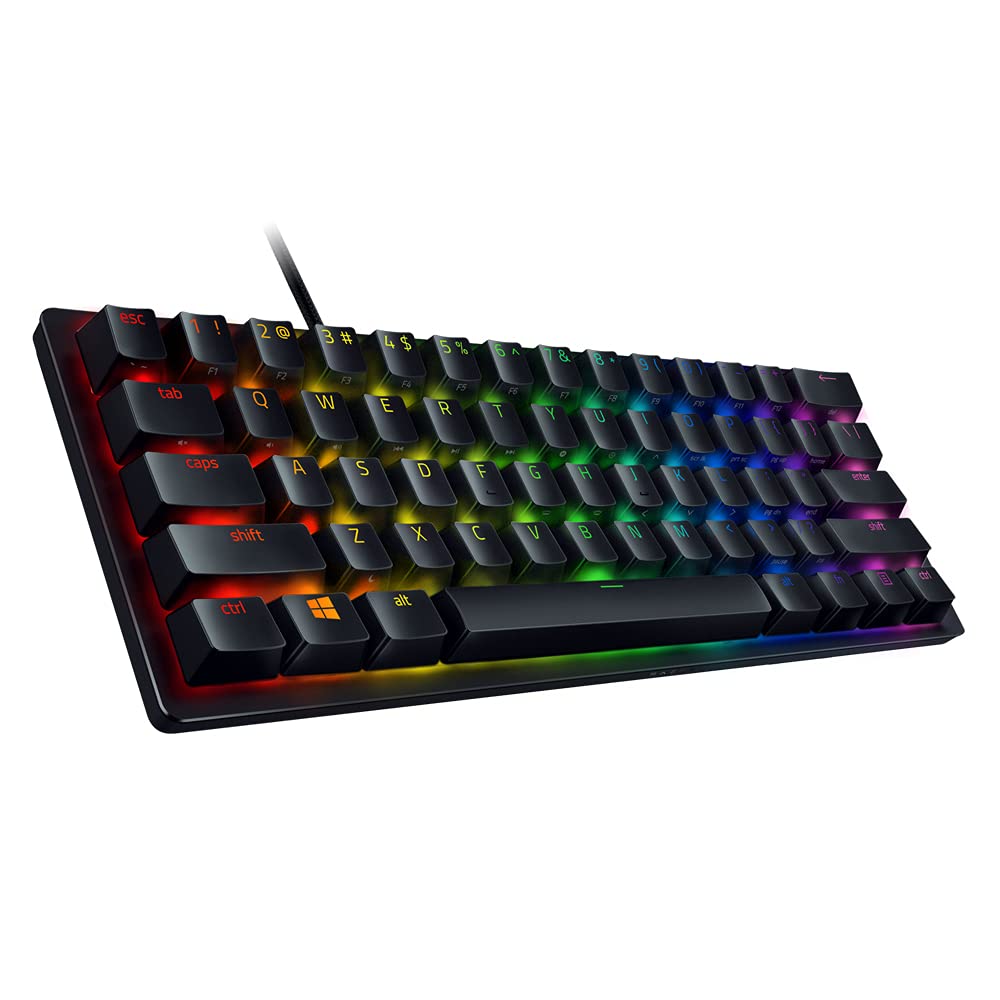 If you don't want to wait till Black Friday for a discounted gaming keyboard, then Amazon has a few good deals for you to snap up. Amazon is now selling the Huntsman Mini gaming keyboard from Razer for $159 apiece, which is usually priced at $219.95. Get access to Razer's doubleshot PBT keycaps and its signatureRGB backlighting design packaged into a compact form factor. Get it today for 28% off.
---
Panasonic 5-Cup rice cooker | $98 on Amazon (save on $41)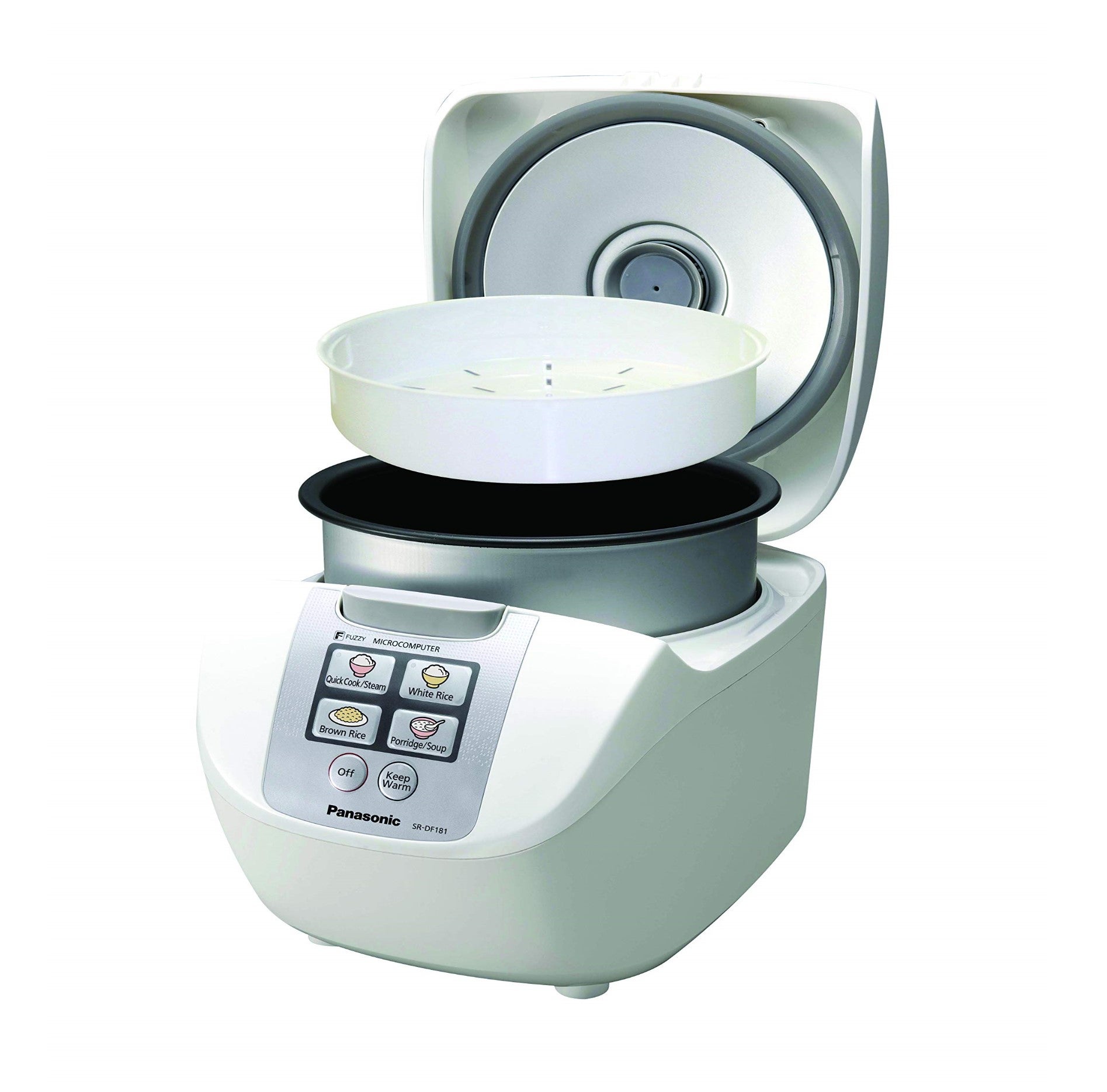 Enjoy perfectly fluffy rice at home in this 5-cup rice cooker from Panasonic. With one-touch operation for main programs and an easy-to-use interface, this rice cooker is a compact addition to your kitchen. Just add grains and take the guesswork out of cooking with this rice cooker now discounted to just $98 on Amazon.
---
Kitchen sale on Myer | up to 50% off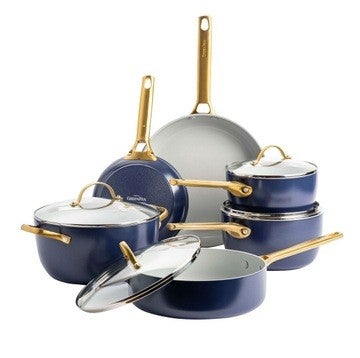 If you're looking to invest in quality cookware without breaking the bank, then Myer's Kitchen Sale may be your one-stop shop, with a wide selection of of cookwares, utensils and knives discounted in this epic sale. Upgrade your kitchen work station with a 5 piece non-stick induction set from Jamie Oliver or enjoy a foamy homemade cappuccino with a Bialetti Milk Frother. There's something for everyone in this sale, so hurry and stock up on some fantastic goodies.
---
Samsung Galaxy Watch 3 (45mm; LTE) | $409.99 on eBay (save $440)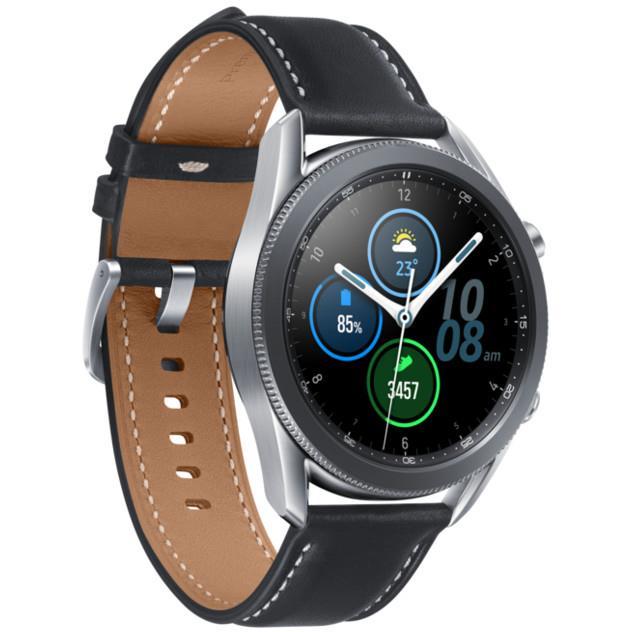 The Galaxy Watch 3 has been around for a while now but has plenty to offer for both the average user. This wearable packs an always-on display, rotating bezel and a solid battery life making this a must-have timepiece, especially given its classic looks. Keep track of your health and fitness, plus get all the important notifications right on your wrist on the 1.4-inch Gorilla glass AMOLED screen. This is the LTE version, so you can make do without the need for the paired phone to be on you at all times– snap this up for $409.99 and save over 51% off marked price.
---
Lowepro Flipside 200 compact camera backpack | $119.20 on Amazon (save $100.75)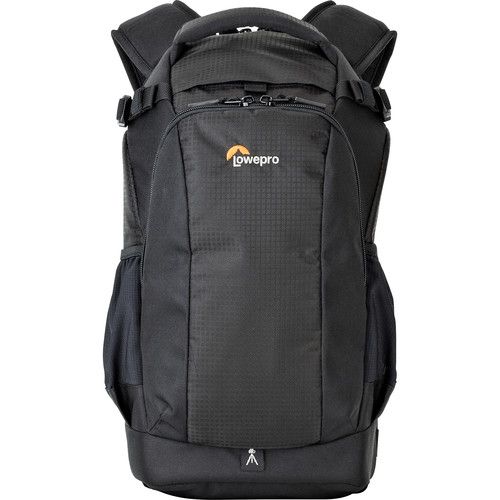 Lowepro's popular line of camera backpacks are built for quality and usability and this Flipside series is no stranger. This big backpack can accommodate just about anything with a spacious interior, which can house a DSLR, drone, compact tripod and 7-inch tablet. With dedicated side pockets, and removable padded dividers, this backpack offers a mess-free organisation for your camera gear. For $119.20 this is a total steal. Grab it while stocks last.
---
Garmin Vivofit Jr. 3 | $115.85 on Amazon (Save $33.15)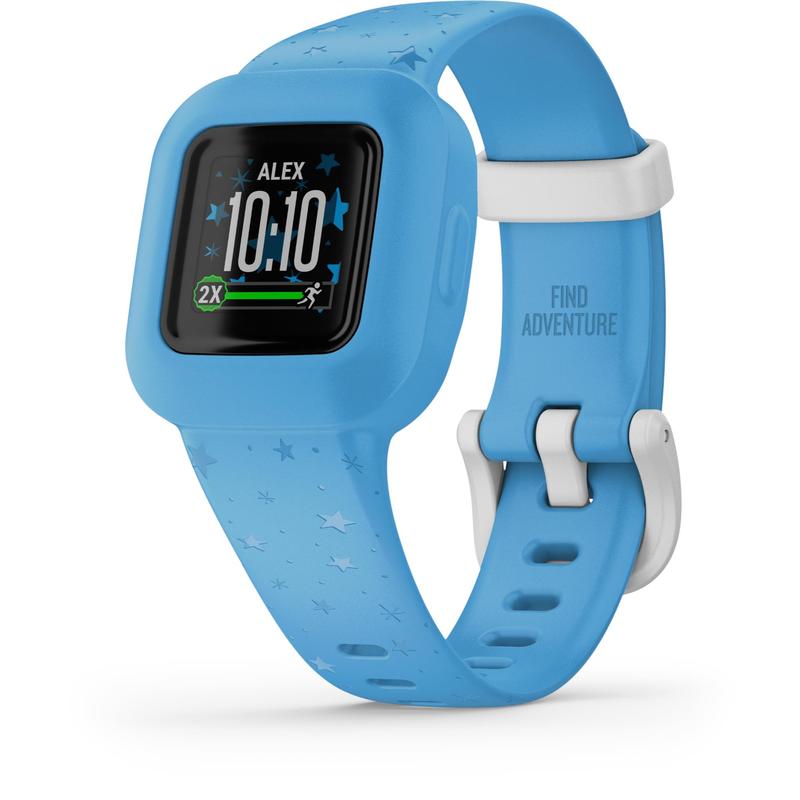 Get your little ones moving in this interactive feature-packed smartwatch. Track and develop healthy habits, monitor sleep, gamify exercises and help your kids achieve their daily exercise goals with the Gamin Vivofit Jr 3. If you're looking to wow your kids this Christmas, you might want to grab these for just $115.85. That's a savings of 22% off RRP.
---
Big savings on Panasonic cameras | Up to 50% on Amazon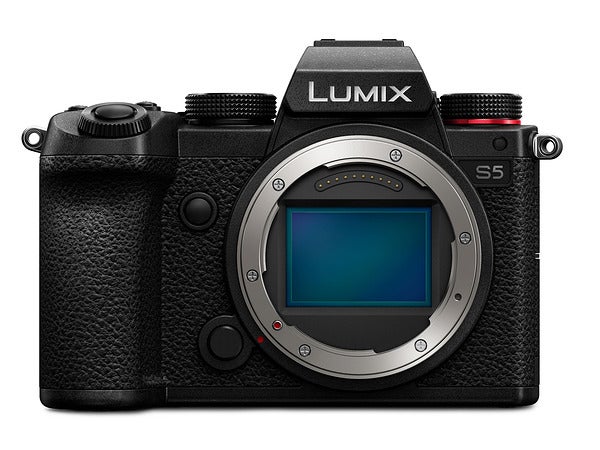 Amazon has slashed the prices of some of the coolest-looking Panasonic cameras in the biz. Whether you're in the mood for a compact travel camera or a mirrorless, Panasonic has something in store for you with up to 50% off on this epic Amazon sale.
---
Philips Rechargeable Electric Toothbrush | $299 on Amazon (save $80)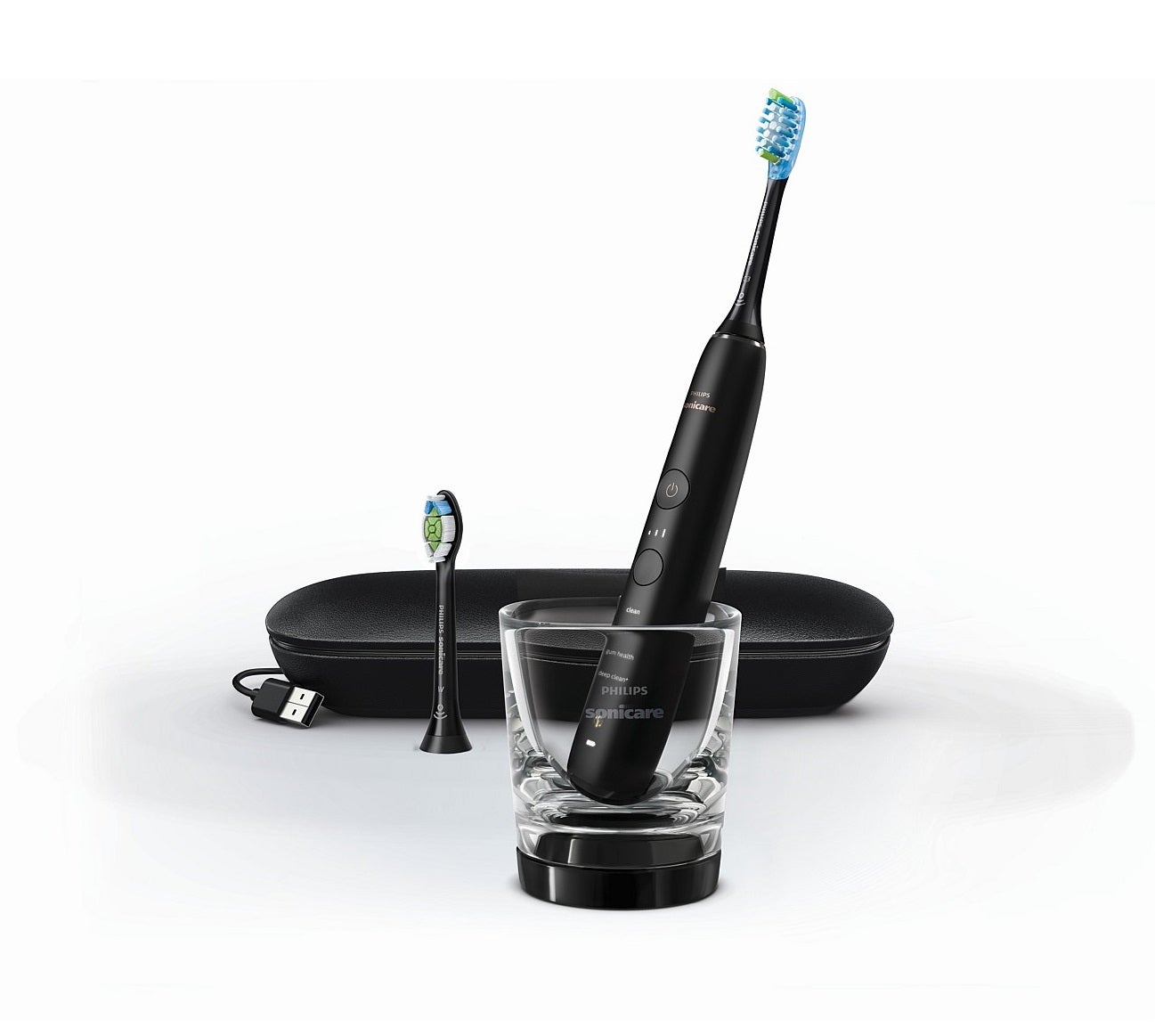 Get that million-dollar smile at home with this rechargeable electric toothbrush from Phillips. Admittedly it's one of the most expensive ones on the market, but when you can score a good discount, you're getting one of the best. For $299, get a premium plaque control brush head for a deep clean without damage to your gums. Save a trip to the dentist with the Philips' Sonicare app which assesses the in-built sensors in your toothbrush and gives you a thorough progress report of your oral health. This bundle comes with a charging glass and USB charging travel case. If you're not happy, Philips offers a 90-day money-back guarantee.
---
Rebel Mid season sale | up to 30% off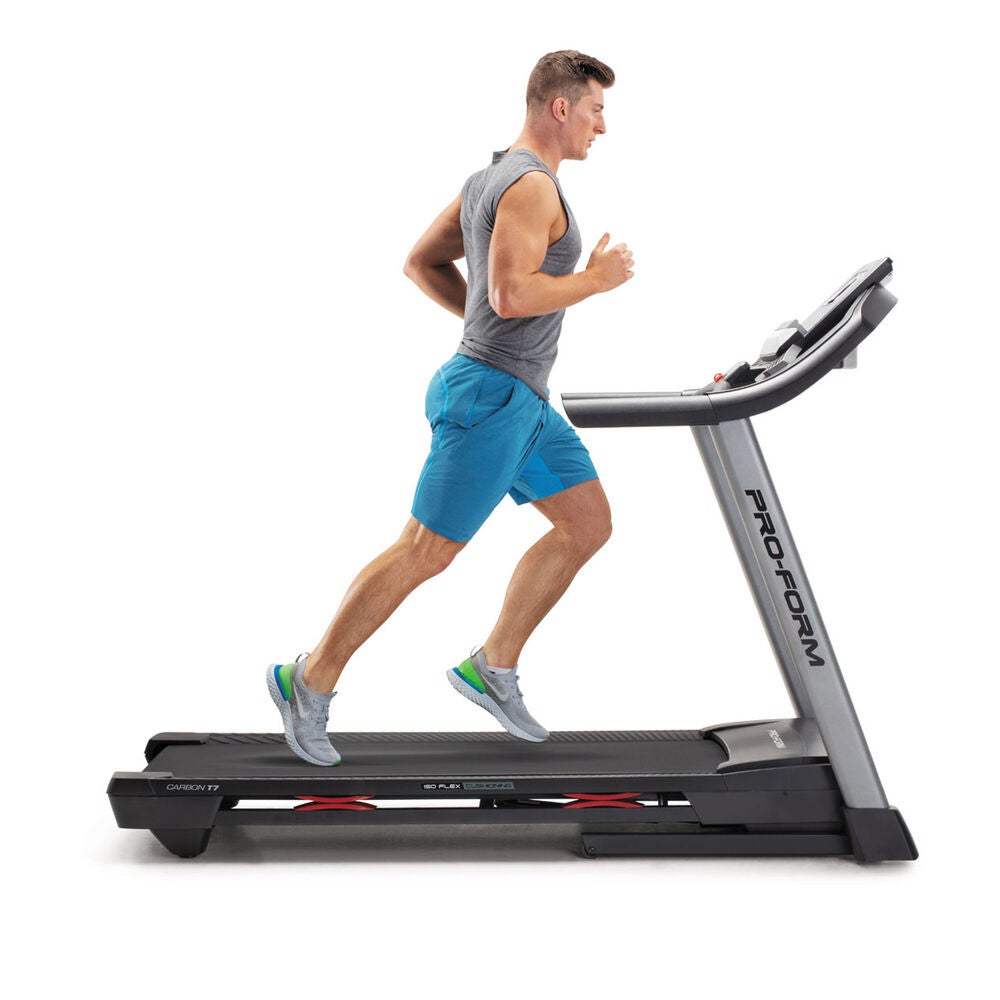 Australia's favourite sports retailer has a massive mid-season sale on a range of products. Whether you're in the mood for a pair of running shoes or a compact treadmill, enjoy an extra 30% off on already discounted prices. You've got big brands like Nike, Adidas, New Balance, Under Armour going on sale, so complete your fitness inventory and stock up some cool sportswears.
---
Myer women's shoe sales | up to 30% off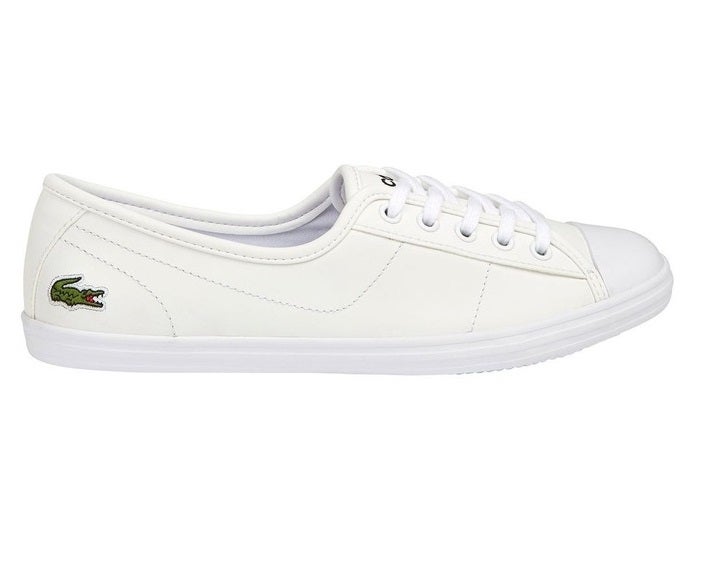 Shop wardrobe staples at this epic sale from Myer. Whether you need pumps or sandals, stock up for all seasons and take 30% off brands like Lacoste, Skechers, Hush Puppies and much more. There's something for everyone here and we know a good pair when we see one.
---
Samsung Galaxy Buds Live | AU$144 on Amazon (save AU$175)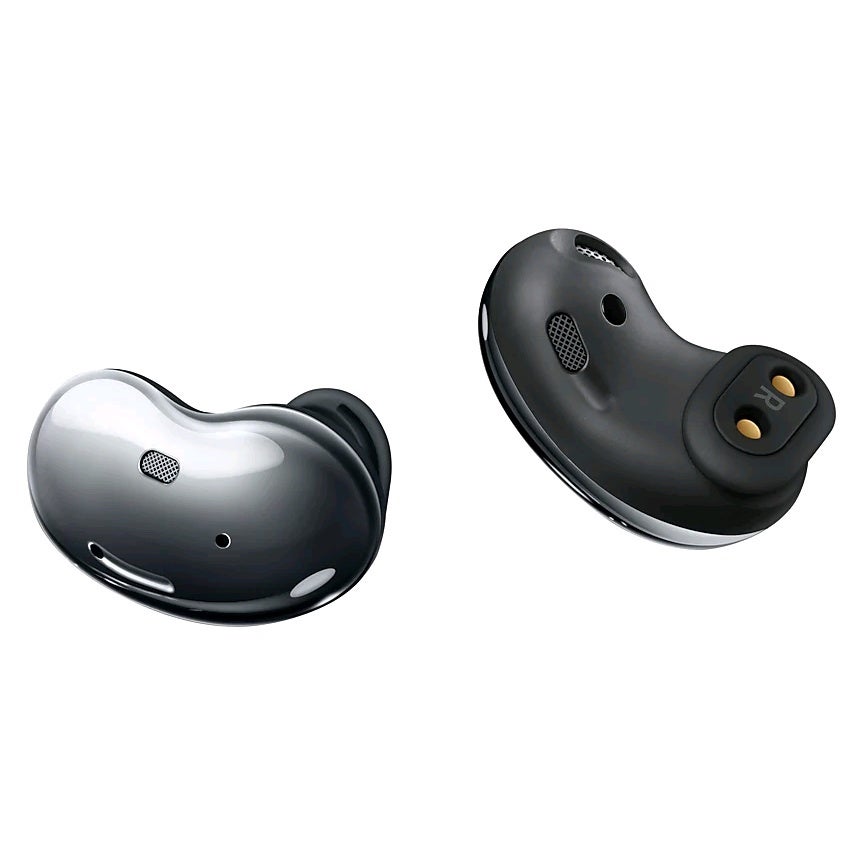 Samsung has been levelling its true wireless technology for a while now and these Galaxy Buds Live are no stranger to some excellent sound quality, albeit a little bass heavy. Equipped with three mics, these bean-shaped earbuds offer decent active noise cancellation, water resistance and battery life lasting close to 20 hours according to our colleagues at Techradar. You'll be able to snag these at 55% off and save $175 with this epic deal from Amazon.
---
Nikon Z6 II (body only) | AU$2,672 on Amazon (save AU$927)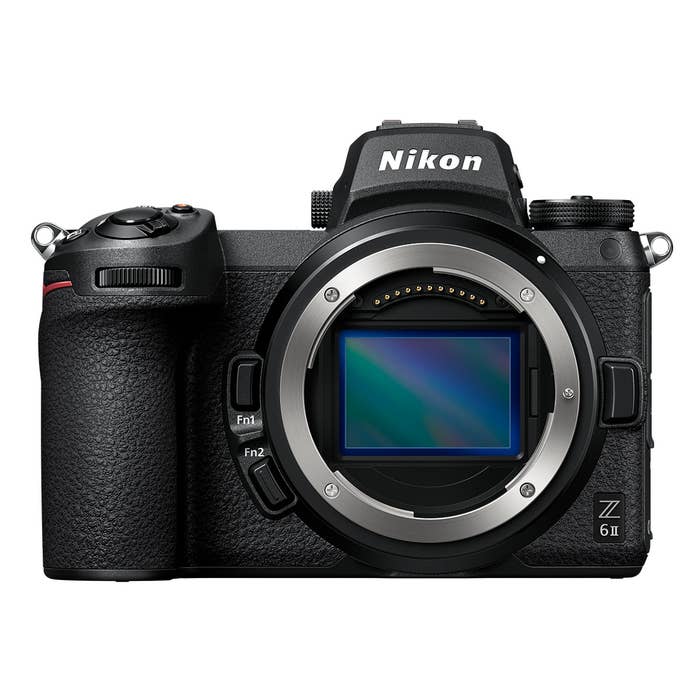 According to our colleagues at Techradar, the Nikon Z6 II is easily one of the best mirrorless cameras there is. Shoot 4K videos with a 24MP sensor and experience fast burst shooting speed at 14fps. Nikon has made significant improvements in face and animal detection, although the autofocus tech isn't quite a match for some of the competition out there. Still, it's a great full-frame mirrorless camera and you can save $927 today on Amazon.
---
Nikon Z50 + Nikkor Z 16-50mm + Nikkor Z 50-250mm | AU$1,571.65 on Amazon (save AU$528)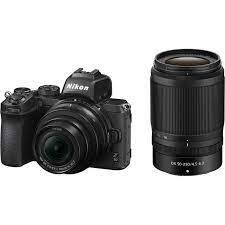 This lightweight, dynamic mirrorless camera is a compact, easy-to-use gear from Nikon. It will make a great travelling companion and shoot excellent video as well. Snap it up with two lenses bundled consisting of theNikkor DX 16-50mm and 50-200mm zooms, now available at 25% off from Amazon.
---
Norton antivirus suites | from AU$39.99 per year (save up to AU$110)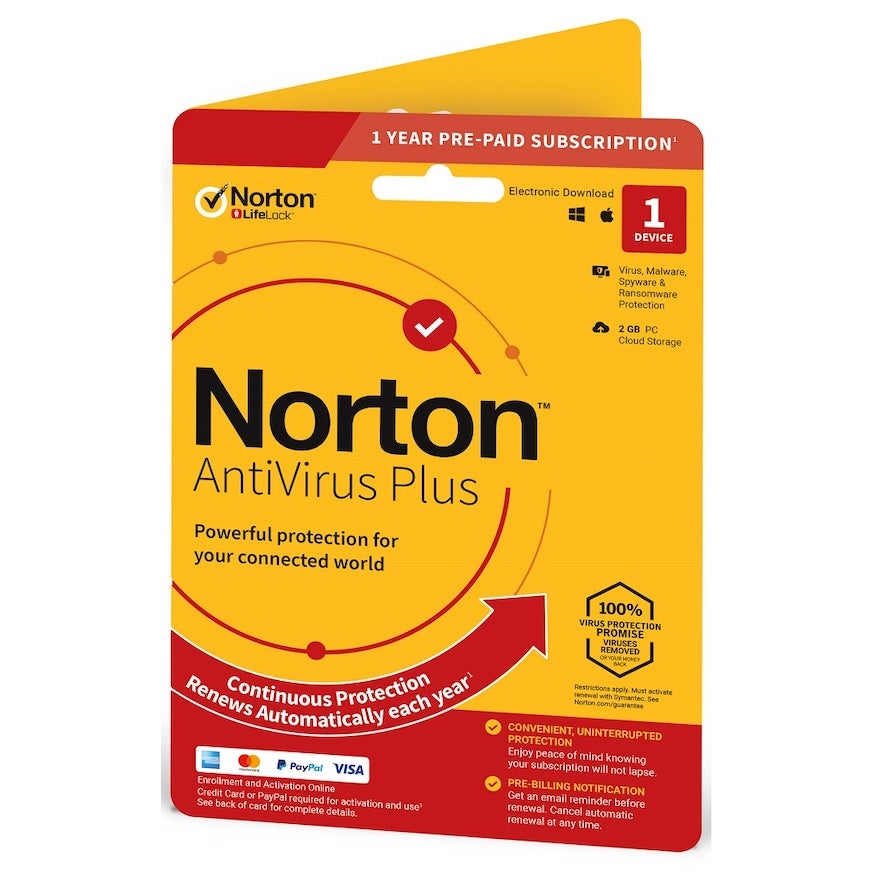 Norton's antivirus suites are some of the best in the business and always worth investing in if you want to stay safe online. Experience advanced security on your home devices with no-log VPN, 100% virus protection, and keep your personal information safe from the miscreants on the web with the Norton Antivirus Plus now available for just $39.99. And if you're a gamer, try Norton 360 for Gamers for $89.99 and enjoy worry-free gaming.
---
LG 55-inch C1 OLED TV | AU$2,299 on Appliance Central (save AU$391)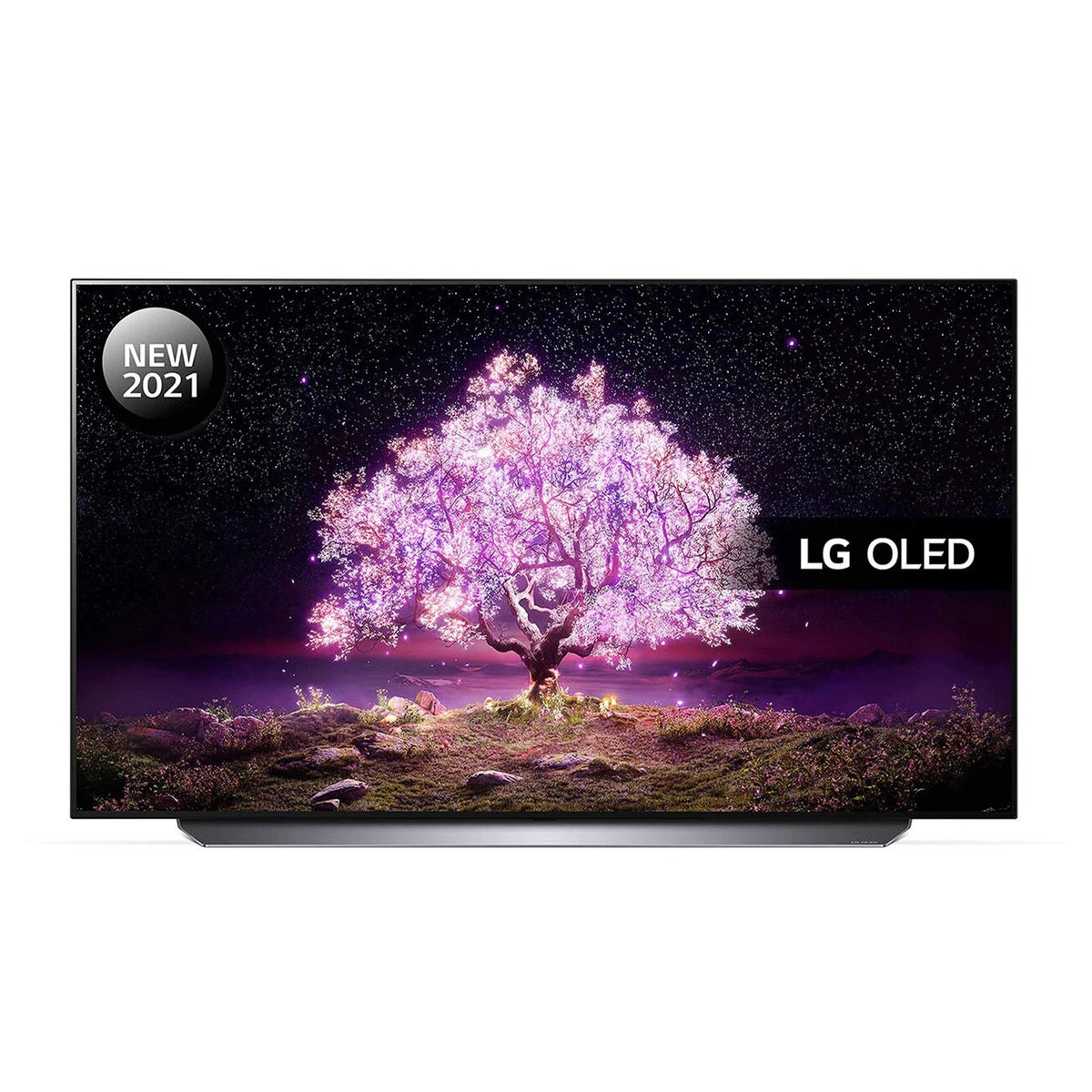 Upgrade your home entertainment with all-new 55-inch LG C1 OLED telly. Our colleagues over at TechRadar rate this the best OLED TV on the market, and rightly so. Its image quality in 4K/HDR is fantastic, thanks to its improved a9 processor, plus you get four HDMI 2.1 ports for plugging accessories or for use as a large gaming monitor. Save $391 when you buy this today from Appliance Central.
---
Philips electric shaver | $299 on Amazon (save $130.95)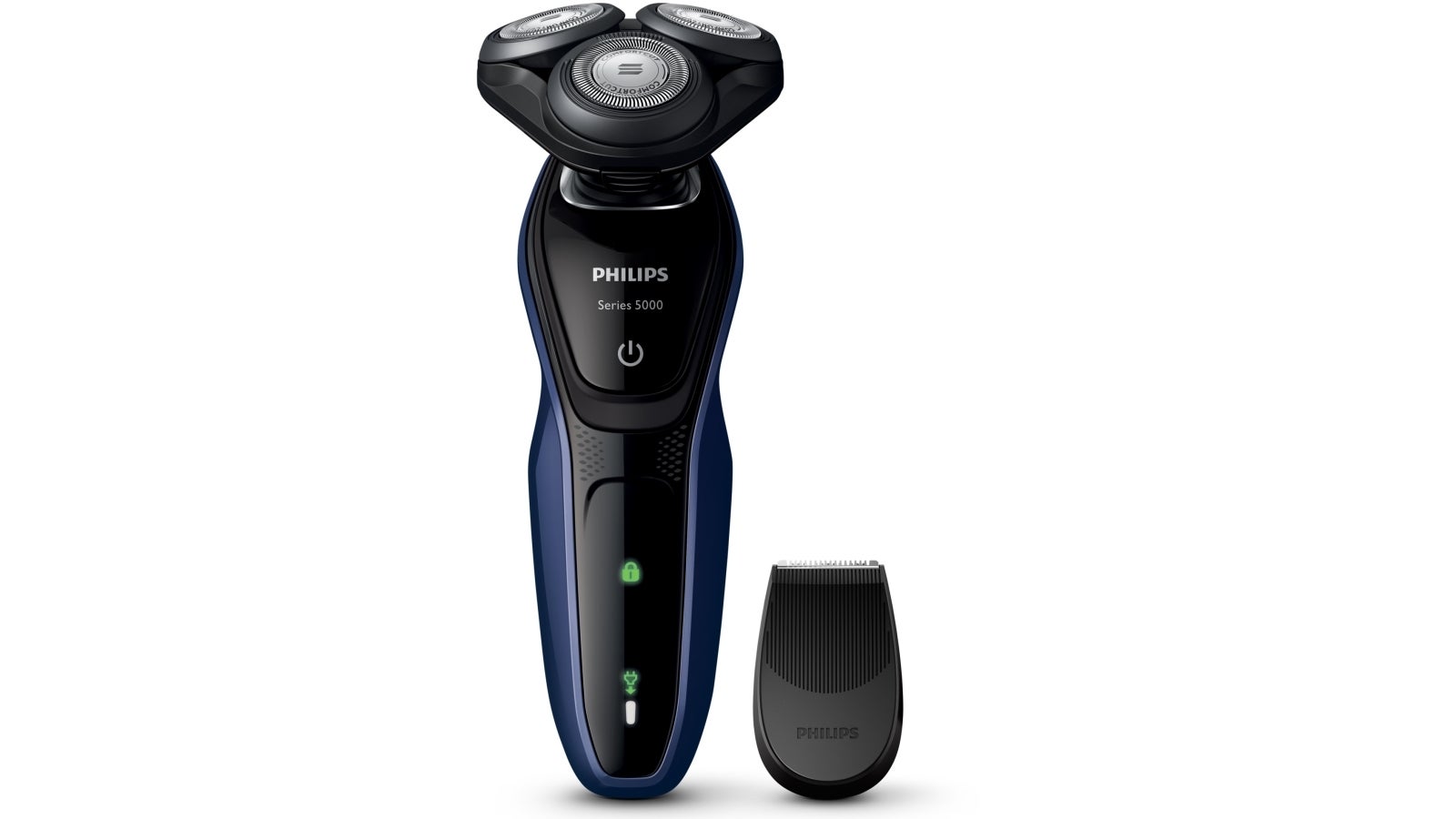 Make the big jump to smart shaving and invest in this excellent electric shaver from Phillips. The refreshing V-shaped head blade design assists in giving you a close shave whether you're just shaping your beard line or levelling out your three-day stubble. This waterproof model dons a premium metallic finish and an hour's charge lasts you weeks. Whether it's a trim, fade or shave, look sharp with the Phillips electric shaver for $299 only on Amazon.
---
Google Pixel 4 (128GB) | $788.99 from eBay (save $411)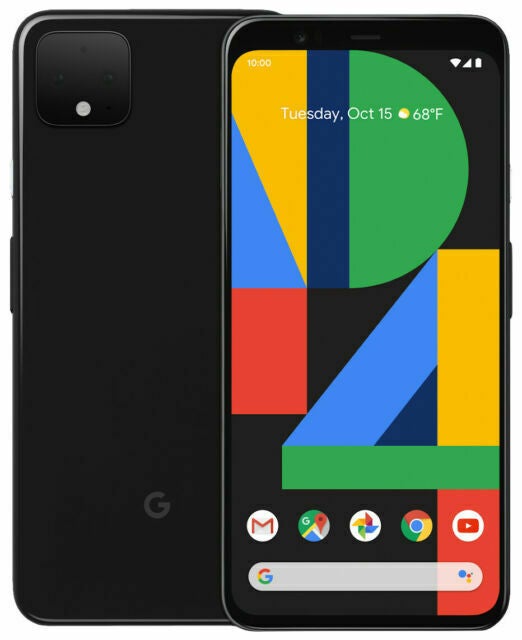 Take stunning photos in live HDR and take sharp close-ups using a telephone lens in the Google Pixel 4.The phone packs 6GB RAM and 128 GB storage, with a brilliant 5.8-inch 90Hz OLED screen, a 12.2MP rear camera and a 8MP front camera. Admittedly it's an older model, with the Pixel 5 being the current flagship, but that's also the reason why you can get it for less. Save up to $411 and buy this flagship smartphone from eBay today.
---
Tefal Gourmet Anodised 5pc Cookware Set | $219.95 on eBay (save $280)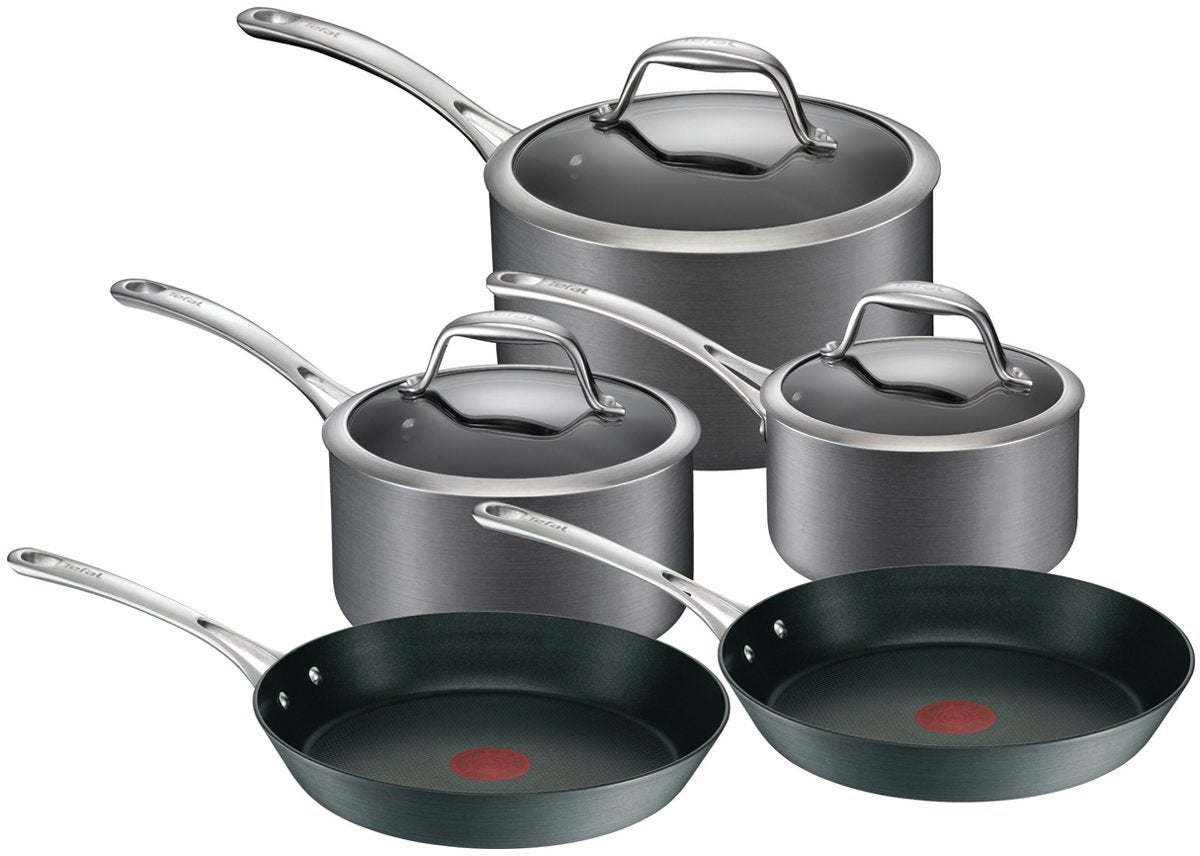 Cook delicious feasts for your loved ones in this five piece Tefal premium cookware set. Braise fish fillets or stir fry veggies in this non-stick cookware set which includes three saucepans with fitted lids and two individual frying pans. They're dishwasher friendly too! Cook up a storm for just $219.95 on eBay.
---
Nikon Z 5 + NIKKOR Z 24-200mm f/4-6.3 Kit | $2,818.85 on Amazon (save $580.15)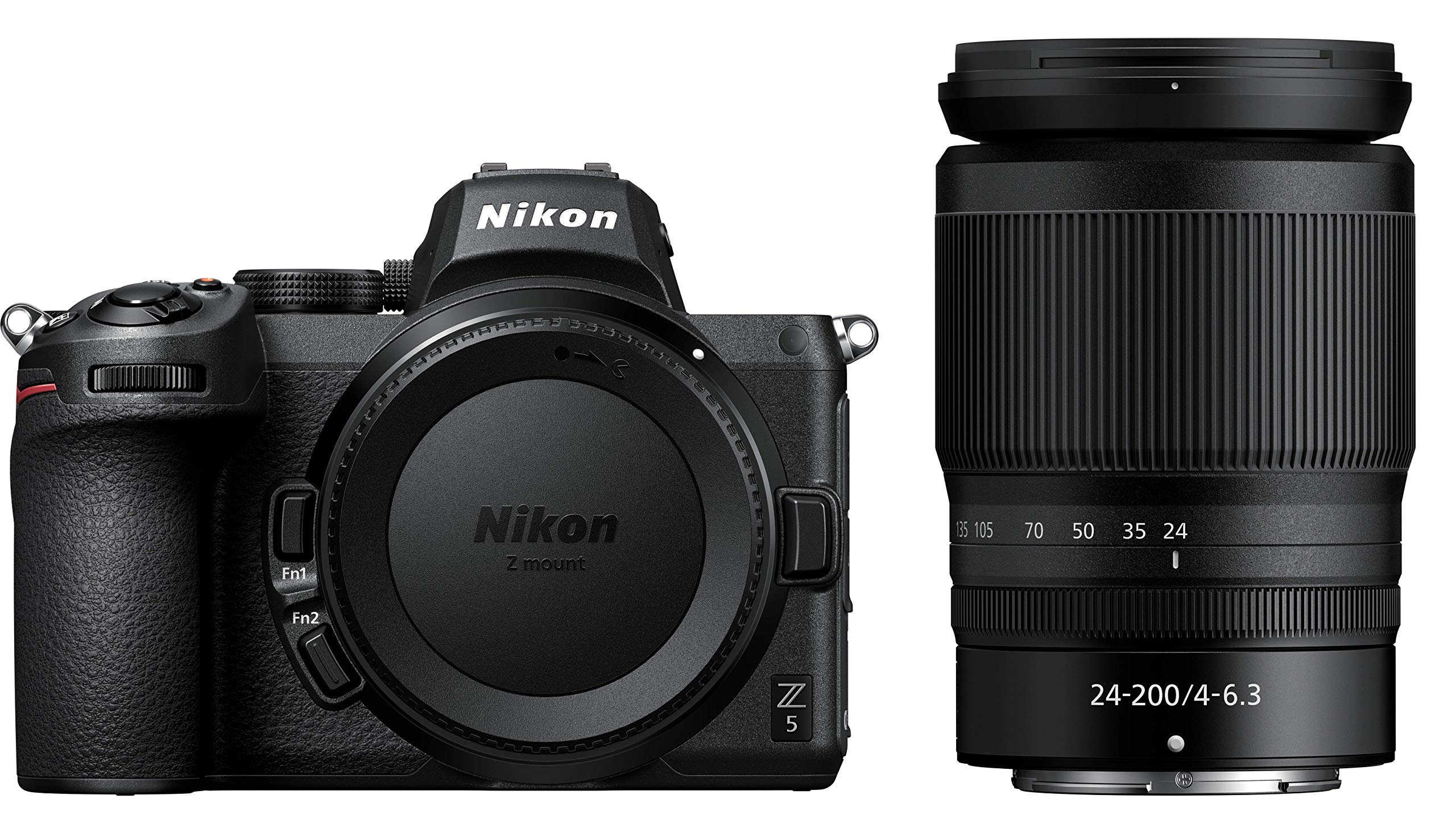 This entry-level full-frame camera from Nikon sports a 24MP CMOS sensor that performs like it belongs in a higher-end snapper. It shares a lot of the features of the Nikon Z 6, including an excellent autofocus system. And you also get a weatherproof body to boot, plus Bluetooth and Wi-Fi connectivity for image transfer to your phone. It's one of the best entry-level cameras you can get today, and now with a 24% discount on Amazon for this single lens kit.
---
Dell Latitude 5310 2-in-1 laptop | i5 / 8GB / 256GB | $1,418.99 at Dell (save $1,490)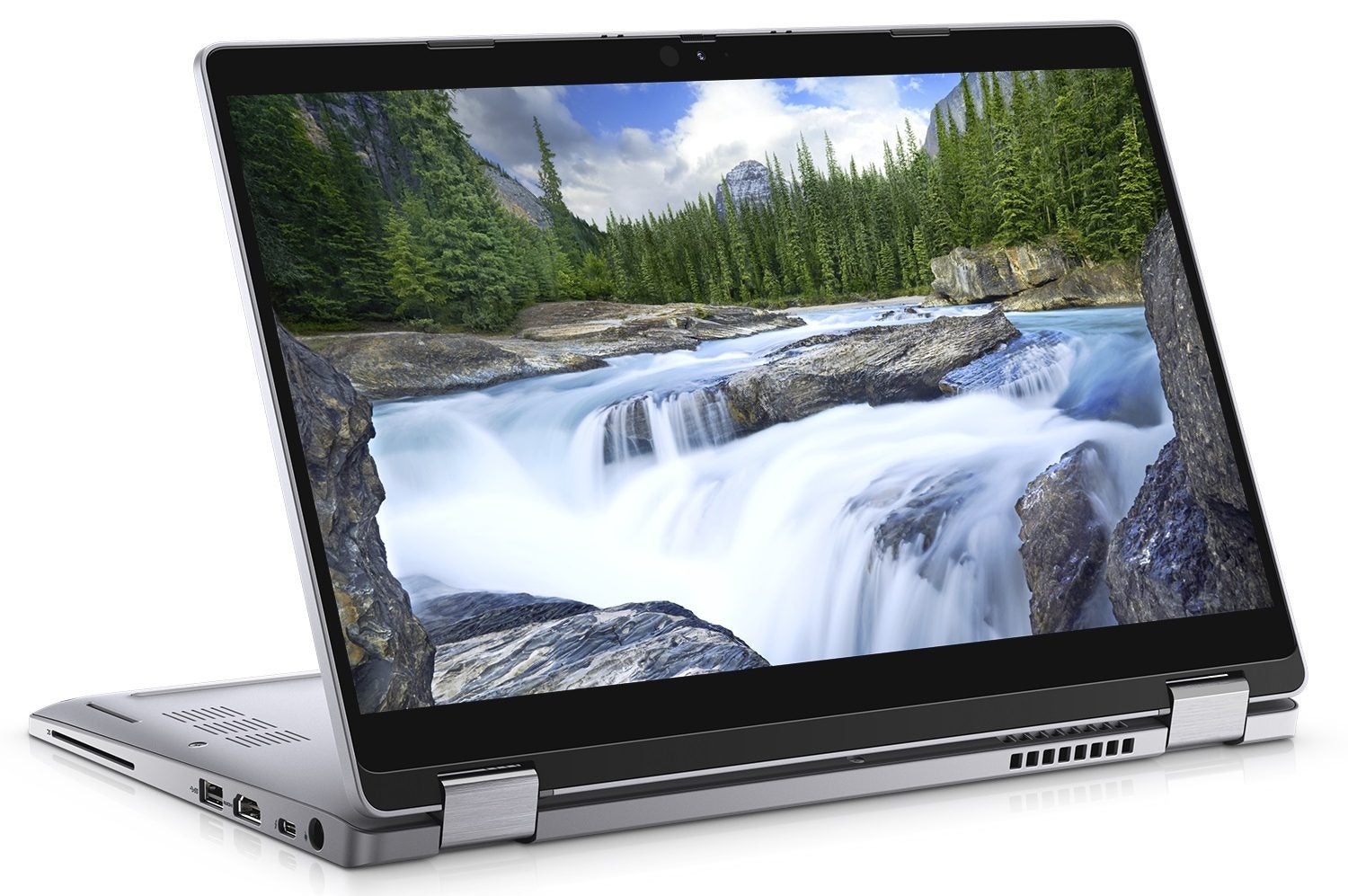 This 13-inch business laptop from Dell is a pretty good option for anyone on a tight budget. It features a 10th-generation Intel Core i5 CPU, 8GB RAM and a decent 256GB of storage. Weighing just 1.35kg makes it pretty portable, plus Dell's. ExpressCharge feature will give it a top up of 80%. Dell boasts that the body is made from post-consumer recycled material and the screen is fitted with high tech Gorilla Glass with an intuitive and responsive touch surface. Use ecoupon BONUS10 and get an extra 10% off your order at checkout.
---
Sennheiser Momentum True Wireless Noise Cancelling Headphones | $423 on Amazon (save $76)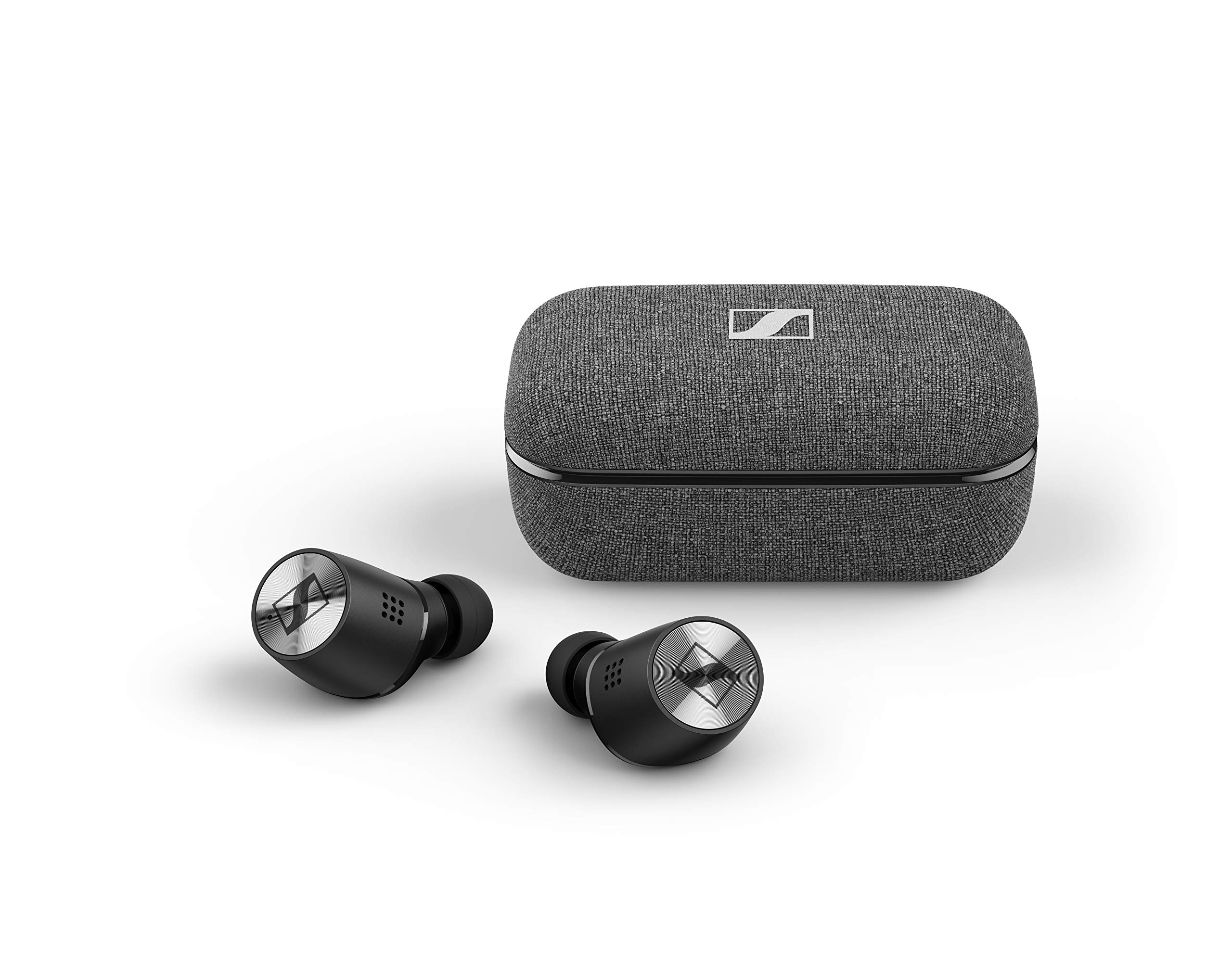 These lightweight noise-cancelling headphones from Sennheiser are worth every penny you spend on them. Sennheiser is renowned for its audio quality and these true wireless headphones are no stranger to that magic touch. With excellent noise isolation technology, enjoy deep bass and superior sound quality, plus the ability to configure controls and personalise functions on the Sennheiser app. There's up to 7 hours of playback time on the buds themselves, while the case gives you a total of up to 28 hours.
---
Samsung Galaxy S21 (128GB) | $995 on Amazon (save $254)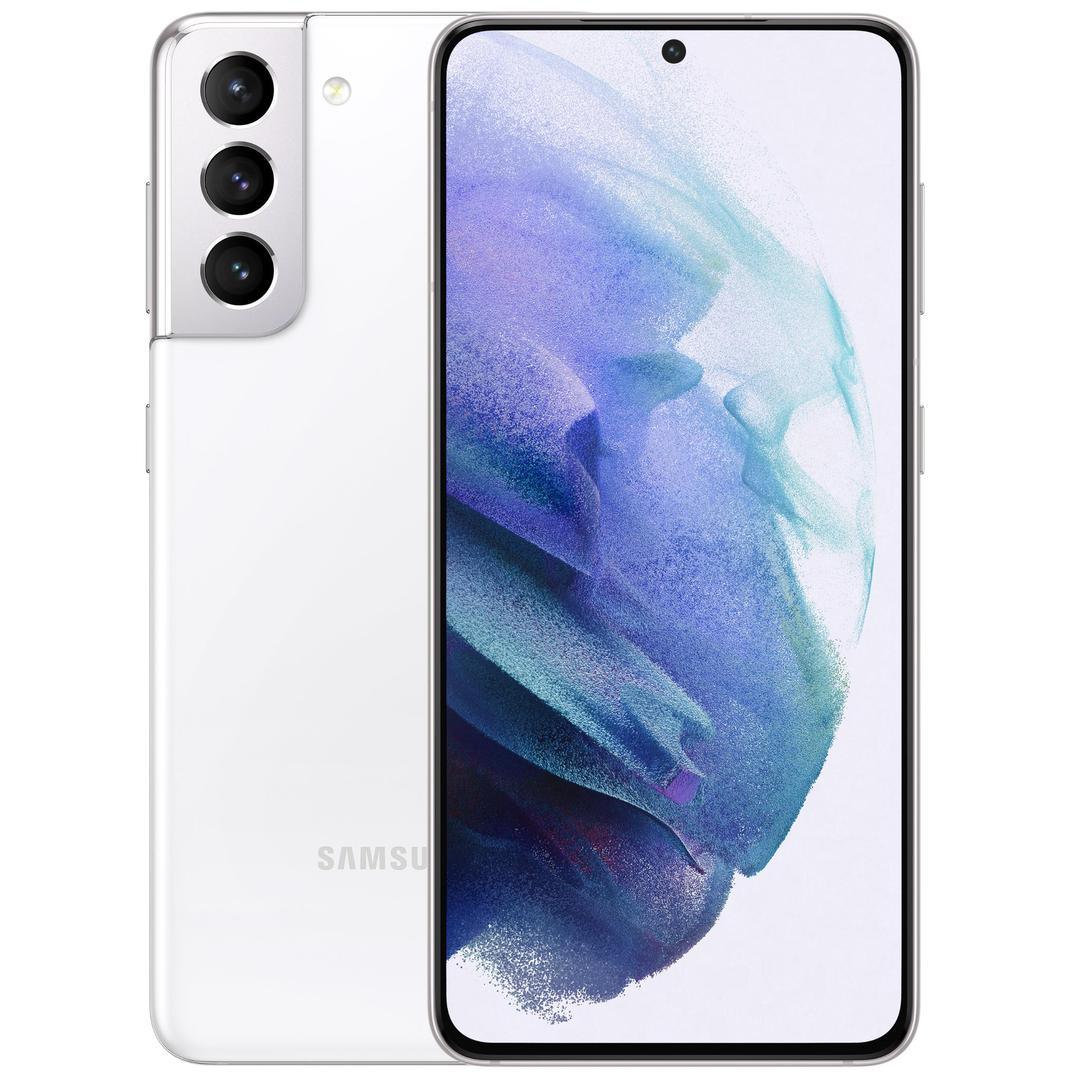 $254 off Samsung's latest flagship may not seem like much, but it's currently one of the best prices you can get if you're after a great Android handset. For just over a grand, you get a 6.2-inch display, great battery life and a powerful camera array. Enjoy smooth scrolling with a refresh rate of 120Hz and shoot stunning 8K video too. Note that not all the colour options are discounted by $254 – just Phantom Grey, Phantom Violet and Phantom White are. Want to know more about the phone? Head to Techradar for a full review.
---
Weisshorn Single Camping Standing Dome Tent | $209.95 on eBay (save $340)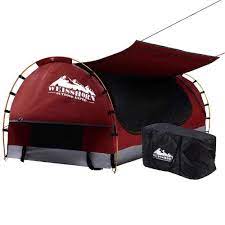 As the weather gets warmer and the country opens up to more travel, treat yourself to a camping trip with this standing dome tent from Weisshorn. This water repellent camping tent comes with a 7cm thick mattress, heavy duty mosquito netting, 500 gsm waterproof PVC base and a spreader pole. The 10cm high density thick floor promises a good night's rest. Easy to pack and store, this single camping tent is great value for money at just $209.95 from eBay. For hassle free camping, you get pegs and a guide rope as a bonus.
---
Gardeon Outdoor Furniture Sun Lounge Deck Chair | $72.90 on eBay (save $115.05)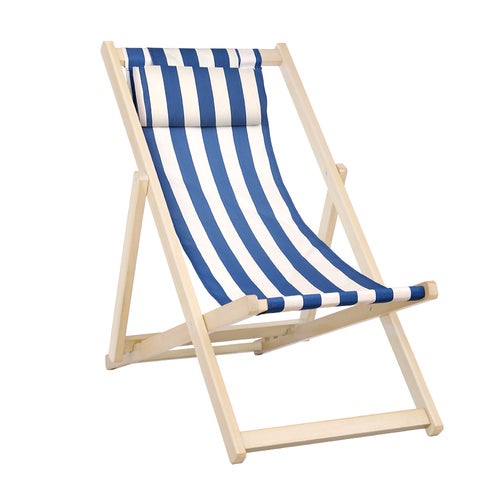 Enjoy a lazy Sunday on this quaint-looking deck chair from Gardeon. At $72.90 apiece, this wooden folding chair is made from 600D Oxford fabric, with adjustable backrest positions which can easily hold up to 120kgs. Sip your piña coladas on the beach and get that tan in style this summer with this deck chair from eBay.
---
Paco Rabanne Olympea EDP 80mL | $105 from Catch (save $35)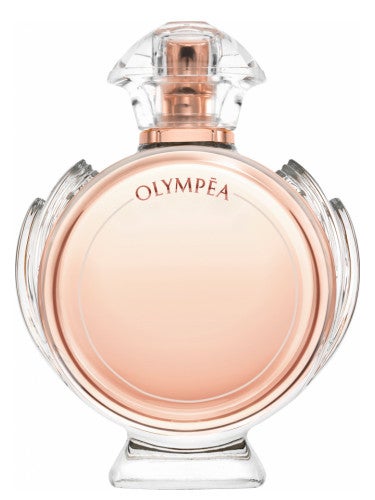 Paco Rabanne's Olympea maintains a cult status with it's devout followers. With a blend of oriental notes like vanilla, cedarwood and a tinge of orange blossom, Paco Rabanne's feminine scent will have you smelling like a goddess everyday. Draw compliments with this eau de parfum for just $105 from Catch.com.
---
Breville Thermal Pro Banquet Frypan | $156 on eBay (save $23.95)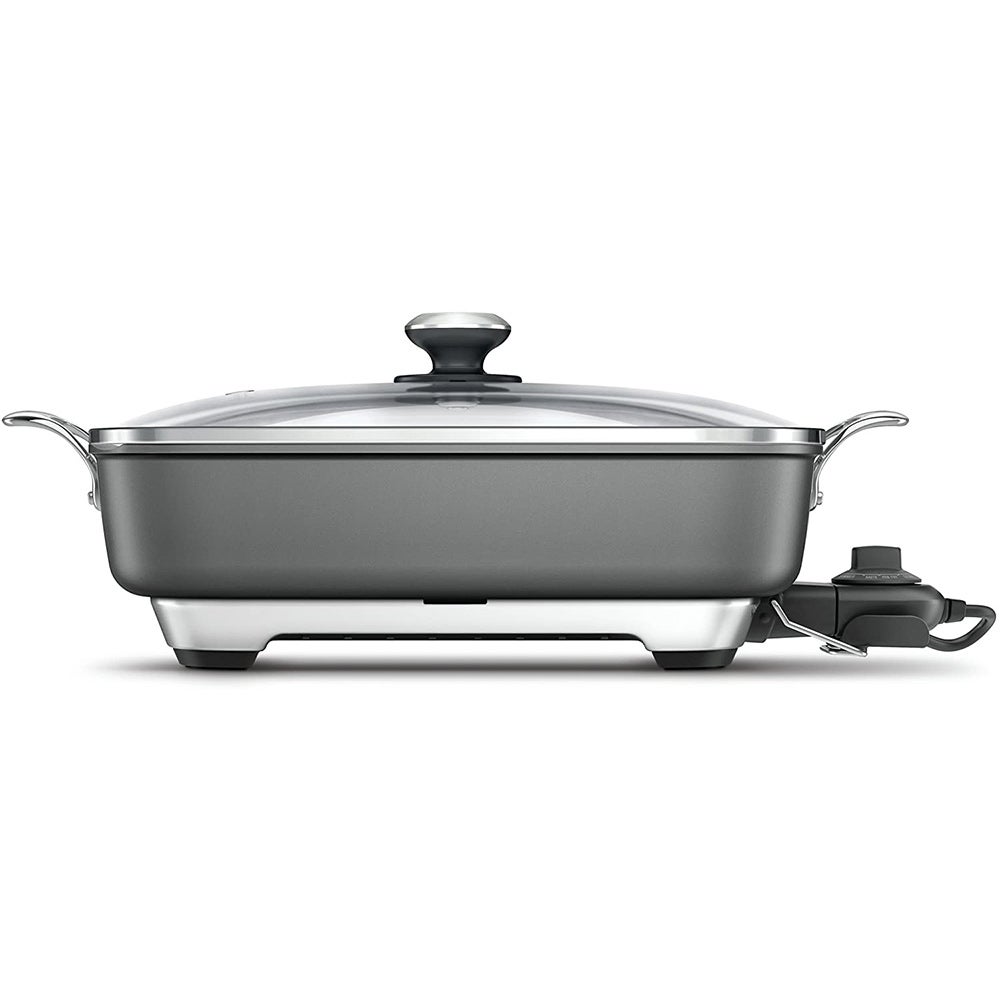 Feed your whole family this festive season = using this non-stick electric frypan from Breville for just $148. Enjoy warm food no matter the weather, in this easy to use banquet frypan. Weighing five kilos with a year's replacement warranty, this electric skillet runs at 2400W and is built for cooking on all occasions. Cook up a storm and impress your guests with the all new Breville frypan from eBay.
---
Cuisinart Nut and Spice Grinder | $80 on eBay (save $19.95)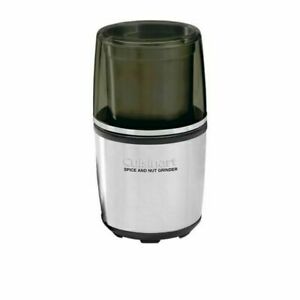 You can whip out some freshly ground homemade powders from scratch this festive season with the Cuisinart nut and spice grinder for just $89 from eBay. This compact stainless steel grinder runs at 200W with a removable lid and bowl which are both dishwasher safe and easy to clean. The non-slip rubber base will help your grinder stay put when mixing your favourite recipes on the kitchen counter. Chuck your old pestle and mortar and add this ergonomic spice blender to your kitchen today.
---
Razer Naga Trinity MMO Gaming Mouse | $114.90 from Amazon (save $55.05)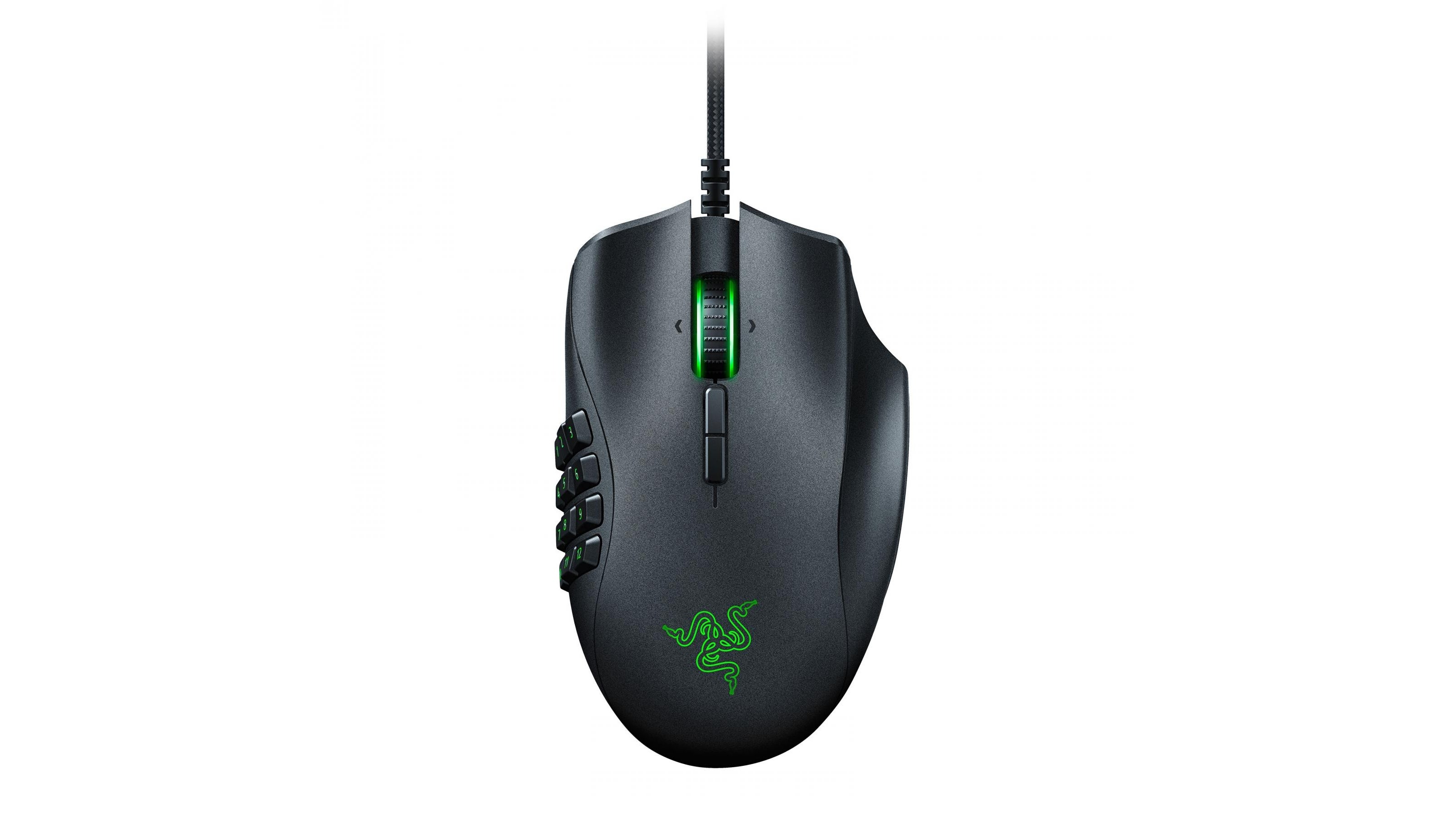 It may be a few years old now, but if you're after a versatile (and affordable) gaming mouse, then this may be it. This rather bulky-looking gaming mouse is optimised for speed with interchangeable side buttons and a 16,000 DPI, to help reach your targets with speed and precision. For $89, this mouse is great value for money and you'll benefit from those extra controls and have a worthwhile gaming setup, according to our colleagues at TechRadar.
---
Logitech G PRO Wireless Gaming Mouse | $178 on Amazon (save $101.95)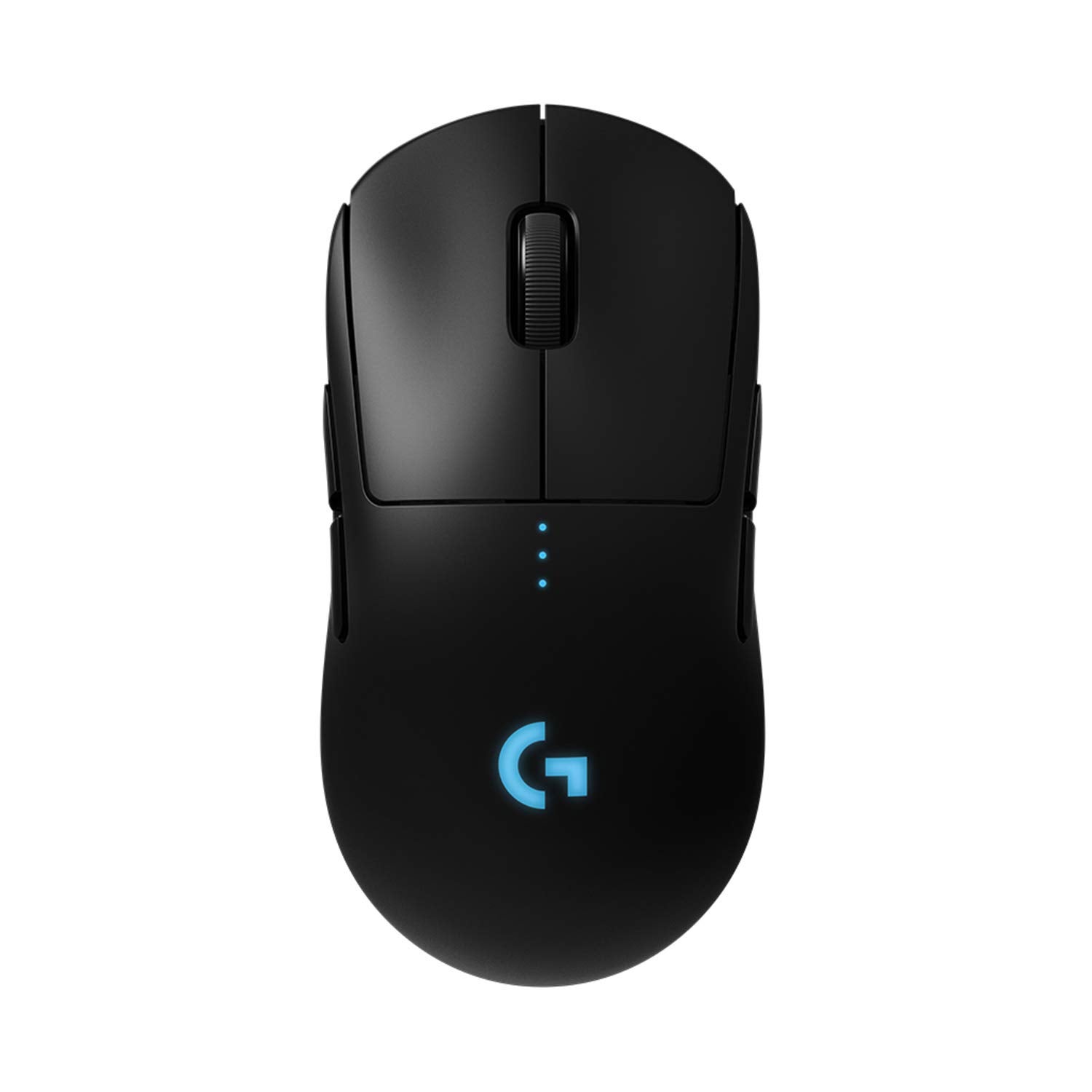 Built for extreme performance, this wireless mouse is backed by the powerful Hero sensor and track algorithm to help you hit smooth and precise tracking at 25,600DPI. Weighing just 80g, with a matte black plastic shell and customisable buttons, this gaming mouse promises to provide uncompromising performance at lightning speed.
---
Staub Cocotte Oval Fish La Mer | $429 on eBay (save $293)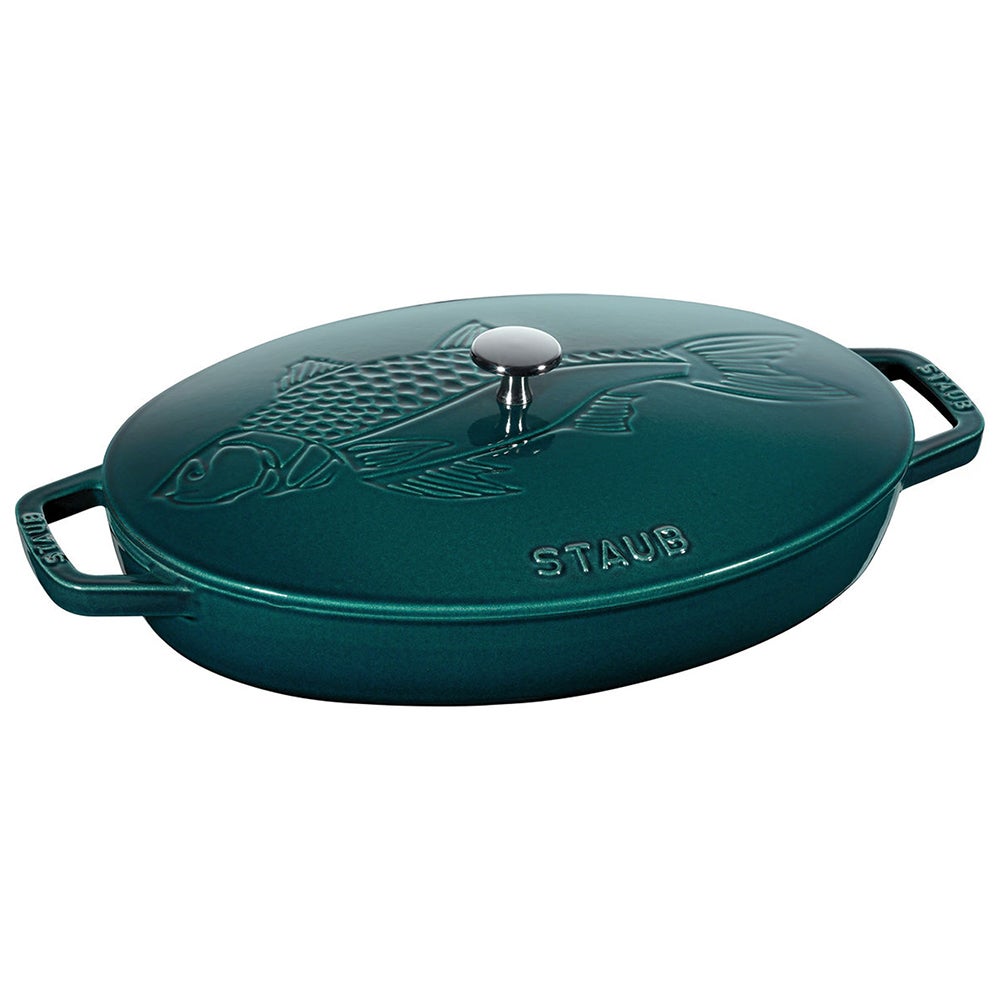 A good casserole is a cooking essential. Chuck it straight in the oven, and serve directly on the table or freeze some leftovers in the fridge, this oval shaped baking dish is perfect for all your cooking needs. With enamelled black interiors and a moisture-sealing lid, this casserole can be used on any cooktop on low to medium heat. Raved for its durability, this timeless piece could well be the highlight at your dinner table. Make this hardy casserole yours today for $429 on eBay.
---
Fujifilm Instax Mini 11 Instant Camera | $84.15 on Amazon (save $24.85)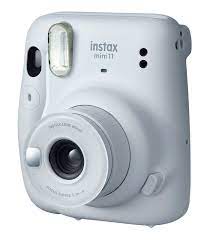 Easy to use instant cameras are making a comeback this season. With people gearing up to decorate their rooms, instant photographs add a retro touch to your walls. You don't need to be a pro to take pictures on this Fujifilm Instax Mini. With a high performance flash, an automatic brightness setting and adjustable shutter, snap away your memories with this instant camera. Save over 23% and avail this offer for $84.15 from Amazon.
---
Canon EOS 1500D DSLR Camera | $695 on Amazon (save $184)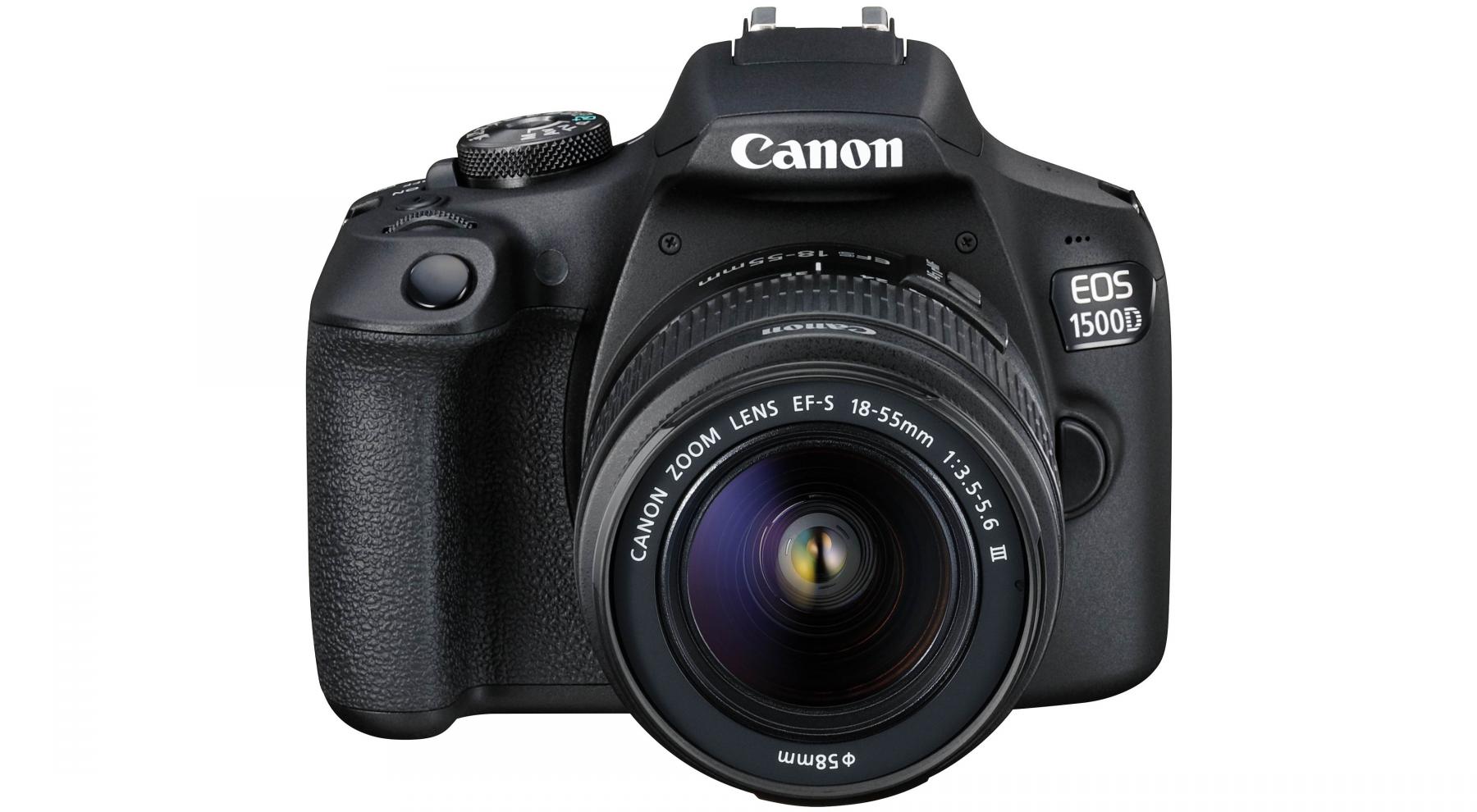 You can't go wrong with a Canon. The Canon EOS 1500D is an entry level DSLR that is both beginner friendly and affordable. With a 24.1 MP sensor and connectivity to Wi-Fi and NFC, you can now shoot HD videos at 30fps and transfer it directly onto your Canon Camera app to instantly post it on your social handles. Whether you're a serious photographer or a novice, this camera has an expandable ISO of 12,800 to suit all kinds of low light requirements. Head to Amazon today and save over $184 on this sweet deal.
---
Fujifilm X-T200 Mirrorless Digital | $929 on Amazon (save $370)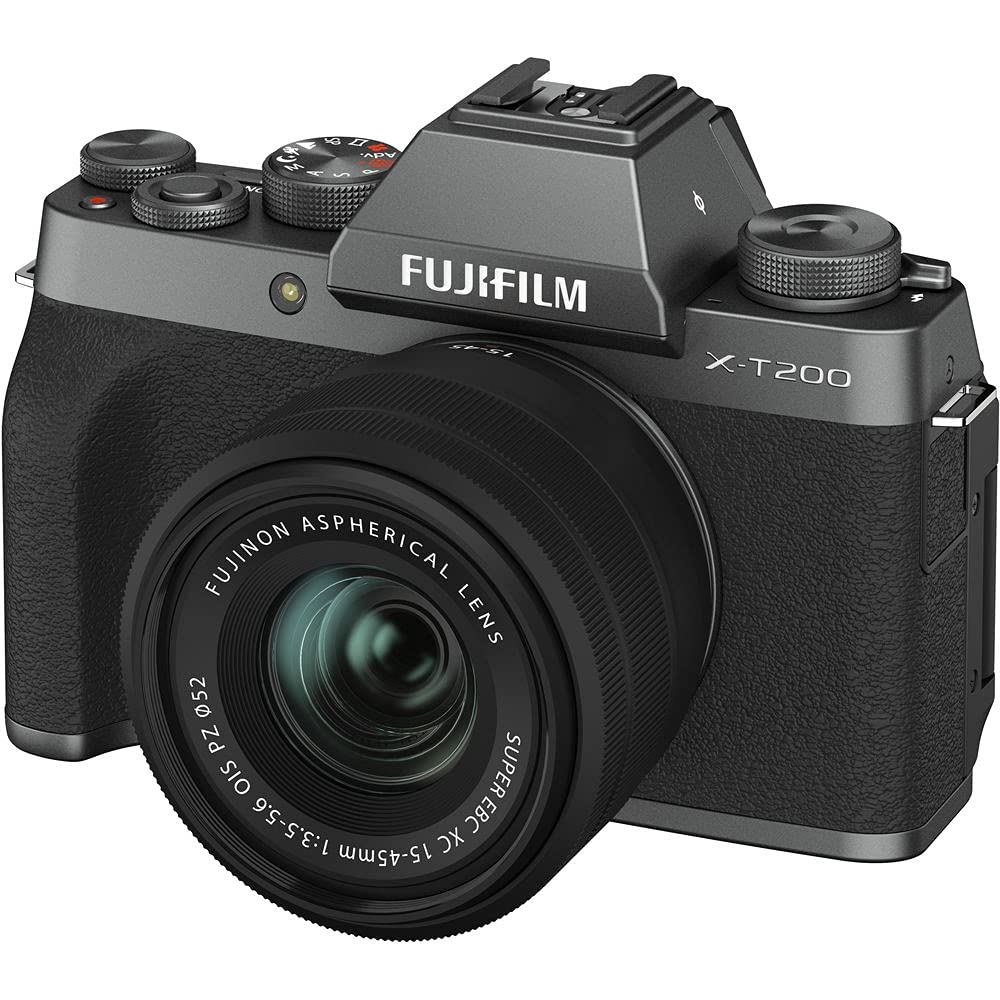 If you're looking for a modern retro-looking camera that doesn't break the bank, then this may be just the right fit for you. A decent entry-level camera, Fujifilm has provided us with a mirrorless digital camera with a 15-45mm lens. This premium-looking camera comes with a built-in flash, customisable control dial and a 3.5 inch LCD screen with on-screen touch interface. Shoot 4K videos up to 30fps with improved hybrid autofocus function and noise-free focus. Save over $370 when you buy it from Amazon today!
---
Furi Pro chopping board | $85.50 on eBay (save $73.50)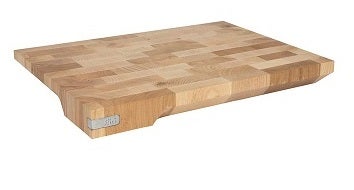 Protect your counters from scratches with this hardwood chopping board from Furi Pro. Hardwood chopping boards protect your knife's blade from damage and is a much more sustainable material than plastic. Moreover, wood absorbs bacteria without letting them back out again, making your food safe for you while you prep. Whether you're chopping beef fillets or dicing veggies, the no slip feet of this hardwood board will prevent any mishap in the kitchen. With a thickness of 4cm, and a 50% discount, this cutting board is built for all your cooking needs. Save $79.50 today and grab one while stocks last on eBay.
---
9ct Yellow Gold Etched Oval Locket with .1ct Diamond | $199.50 from Shiels (save $199.50)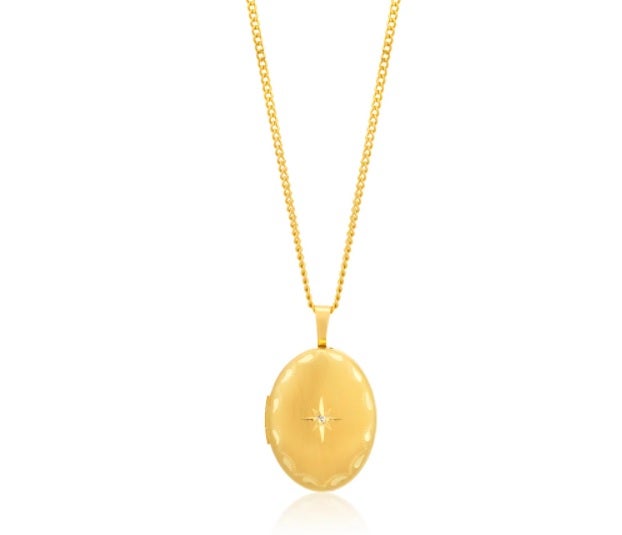 Every day can be Valentine's day if you pick the right gift for your loved ones. For $199, this 9ct yellow gold locket adds grace to any outfit. To complement this elegant design, a .1ct diamond gives it a little sparkle. The chain measures 14mmx19mm with a rigid clasp to secure edges. This piece of durable jewellery promises to last a lifetime and keep your partner happy. Head to Shiels and save $200 today. That's half price!
---
Nintendo Switch Lite | $314.95 on Amazon (save $15)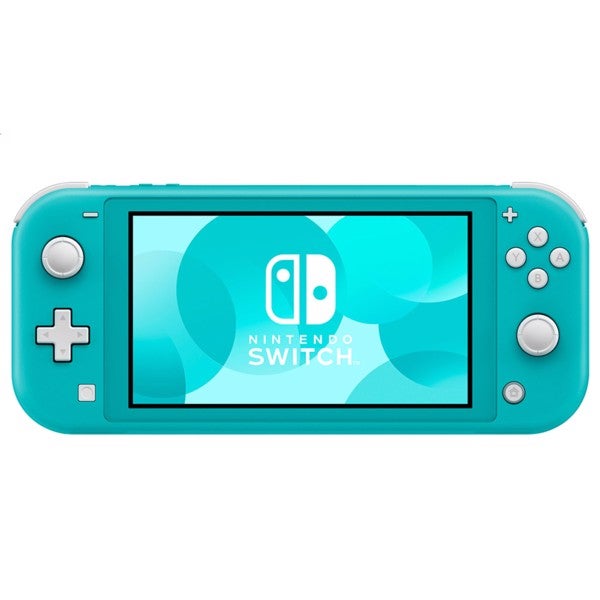 This handheld console has carved a niche of its own and for $259, the Nintendo Switch Lite is a comfy alternative to the original Nintendo console. This lightweight, portable gaming console fits snug in your pocket and can be enjoyed anywhere. The battery life of the Nintendo Switch Lite is the same as the original at 3-7 hours. Enjoy gaming on the go and save some dollary-doos while you're at it. If you're keen to know more, our colleagues at Techradar have done a full review of the same.
---
Proflex 7in1 home gym equipment | $249 on eBay (save $130)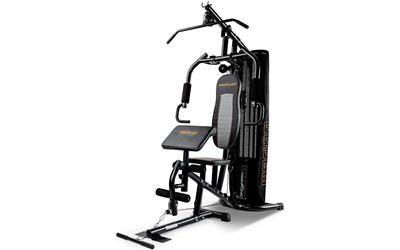 Worried lockdown is holding you back from getting that summer body? Now get the full gym experience at home with the Proflex 7-in-1 home gym equipment. The equipment features sweat resistant covers, three spring locks, various incline levels, adjustable racking poles and quality paddings. This gym setup allows you to get a full-body workout at home. Head to eBay and save over $90 on this deal.
---
Intex sports Challenger K1 inflatable kayak | $159 on eBay (save $70)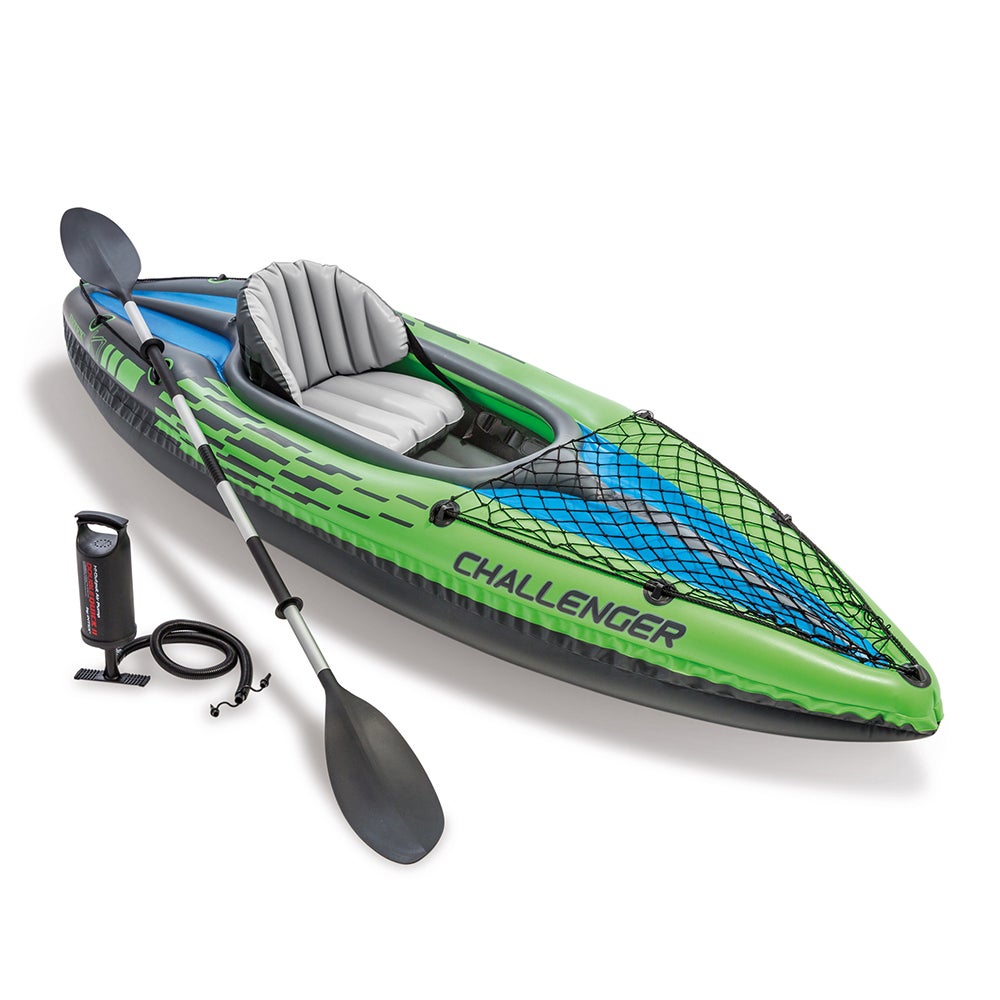 Looking for an adventure companion this summer? Intex's Challenger K1 inflatable kayak might be just the thing. Built for calmer waters, this inflatable kayak comes in a rugged vinyl heavy duty rubber, with adjustable seating and a spacious cargo net for storing your belongings while you paddle. The kayak ships with a pump and two aluminium paddles. Forget traditional expensive hardshells, take your kayak on-the-go, now just for $159 on eBay.
---
Sennheiser Momentum neckband earphones | $99.95 on eBay (save $230)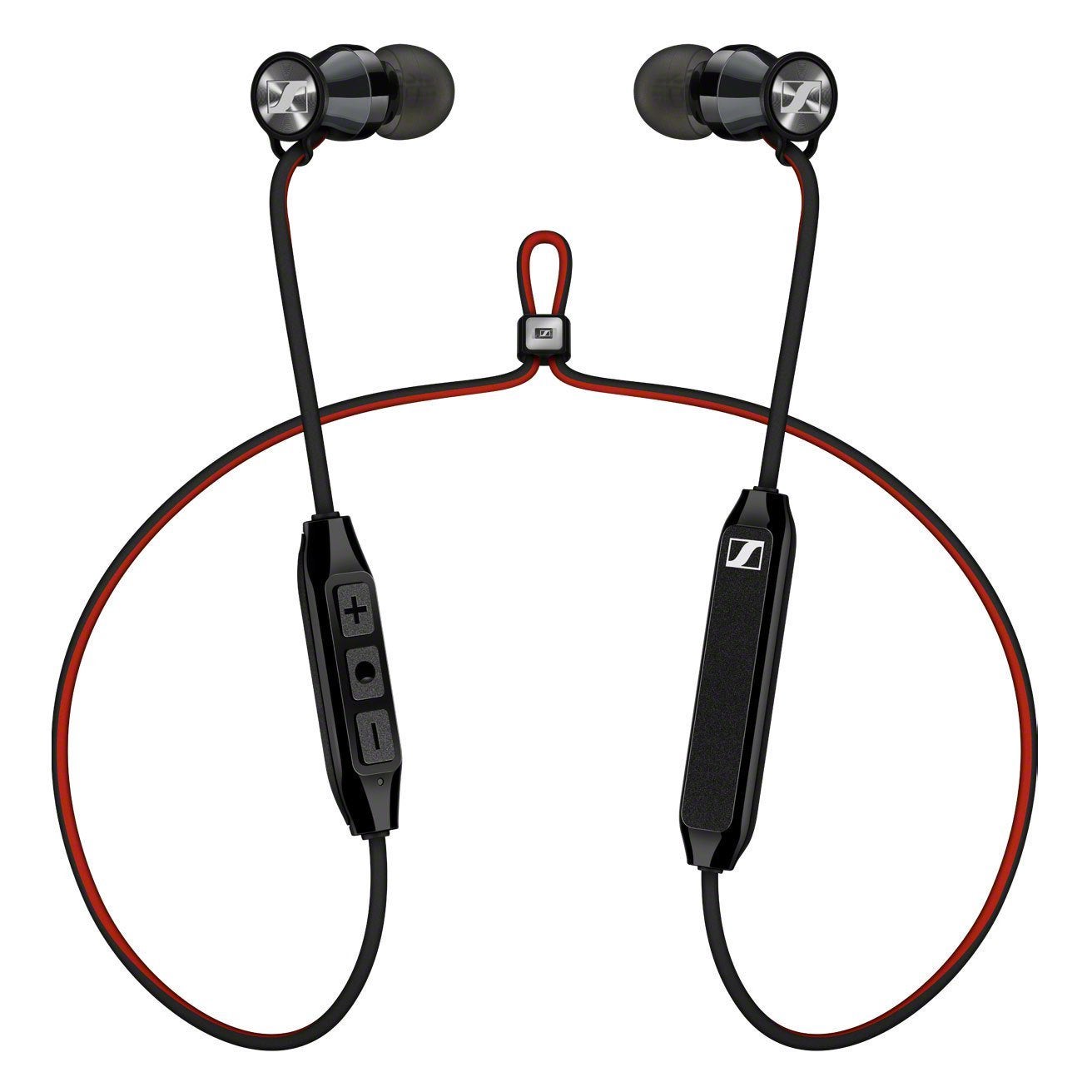 You don't have to break the bank to own a decent pair of wireless earphones when Sennheiser offers one for just $99.95 discounted. These in-ears can pair up to two devices at once, so you don't have to worry about disconnecting in order to answer a call. As per our colleagues at Techradar, these earphones pack a good six hours in battery life with a surprisingly well-rounded audio calibration. For the everyday commute or a light jog, these earphones look ideal. Make big savings today and grab yours from eBay today.
---
KitchenAid Artisan KM160 mixers | $698 from Billy Guyatts (save $101)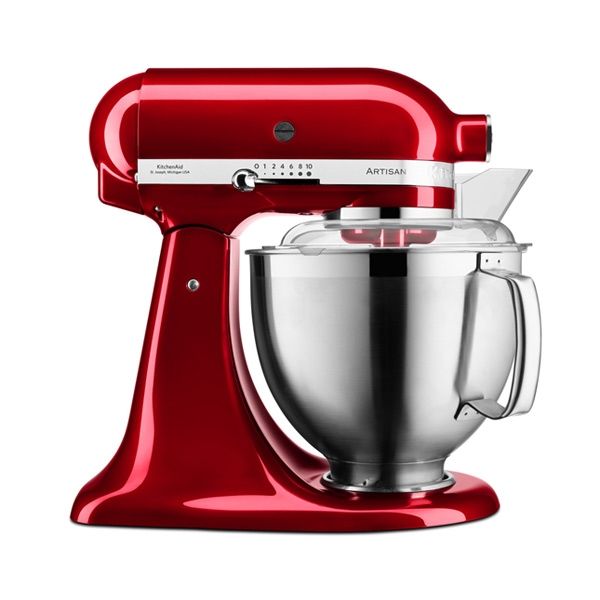 Make fingerlicking good food with the Artisan mixer series from KitchenAid. For just $698 – which is over $100 off the RRP – this full metal mixer comes with 10 speed settings operating at 300W, along with two mixing bowls. That's speed and efficiency in the kitchen KitchenAid offers 5 years warranty for this mixer, so whip away your favourite recipes on the go with a super saving of $101 only at Billy Guyatts.
---
Nike React Miler Women Running Shoes | $119.99 at Rebel Sports (save $70)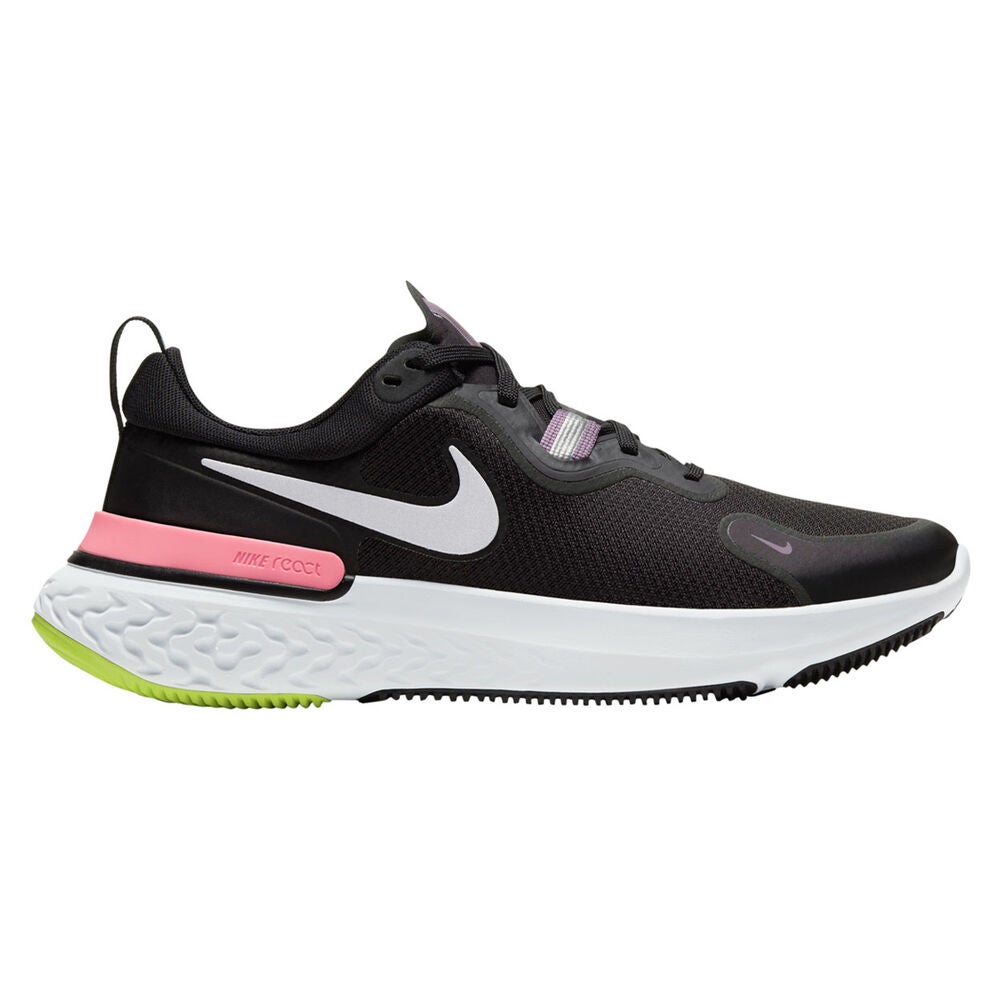 Nike's React Miler running shoes are a supportive performer designed for women. Whether you're an avid runner or a speed walker, these shoes show great promise in being your favourite pair of everyday trainers. A sturdy rubber outsole with a cushiony responsive interior promises great comfort for your heel and toes. Make this solid contender yours today for just $119.99 from Rebel Sports.
---
Bamix Classic Immersion Kitchen Blender | $199 at eBay (save $80)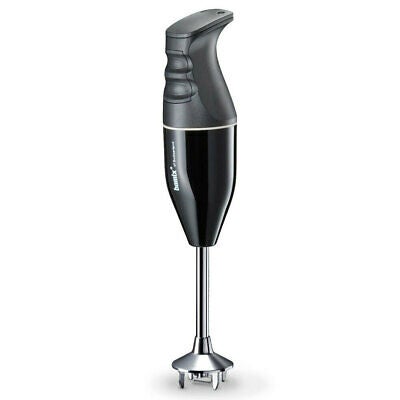 Make mouth-watering recipes with the Bamix handheld blender now for just $199. With two speed settings and a soft grip switch, we think this kitchen essential will spice up your cooking routine. This blender comes with a 12-month warranty and runs on 140W of power. Whether it's a tasty smoothie or a creamy pasta sauce, this blender can be your one-stop-shop for your meal preps.
---
Dell G7 17 Gaming Laptop | $1,896 at Dell at Dell (save $702)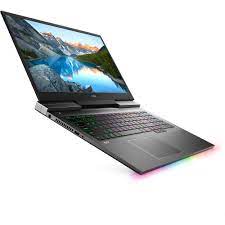 This 17-inch gaming laptop from Dell is a pretty good option for anyone on a tight budget. Its GTX1660 Ti GPU won't be able to handle hardcore gaming, but will be more than up to the task for some lighter games. Featuring a 10th generation Intel Core i7, 16GB RAM, a massive 512GB SSD, and game shift technology that allows you to trigger internal fans to boost your computer's performance while keeping your gear cool.
---
Hisense 9kg Front Load Washing Machine | $763 at Billy Guyatts (save $136)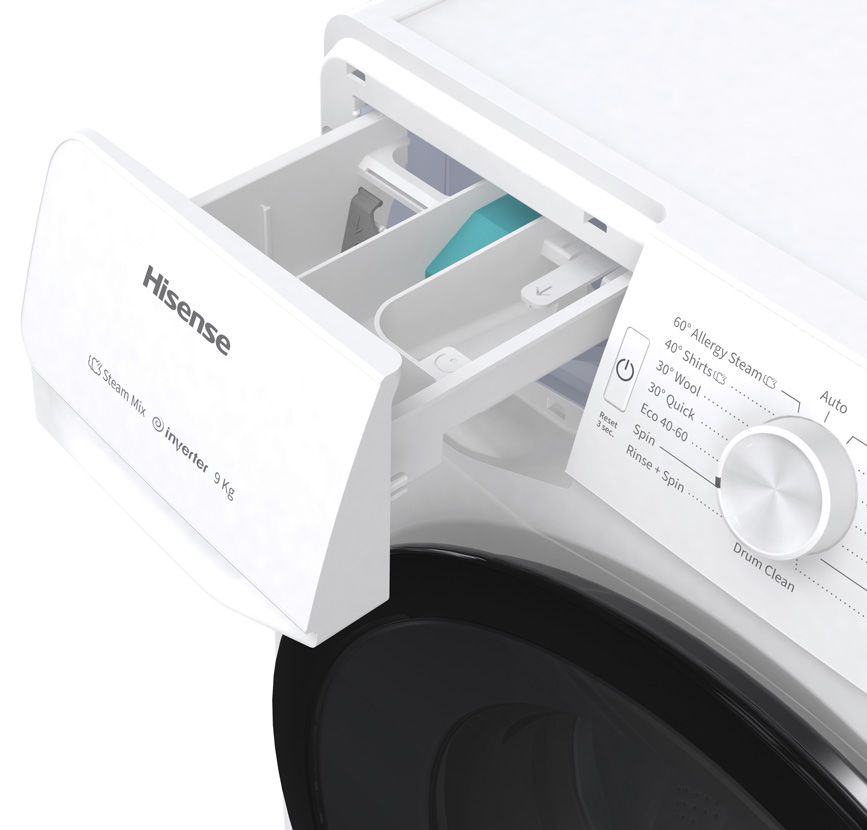 This 9g front loader washing machine is backed with a high spin speed of 1400 RPM to help clean your laundry at ease. It's easy to use and maintain, and comes with a water and energy efficiency rating of 4.5 stars. Secure this terrific deal today on Billy Guyatts.
---
Dyson Pure Cool Me personal purifier fan (White/Silver) | $324 at Dyson (save $175)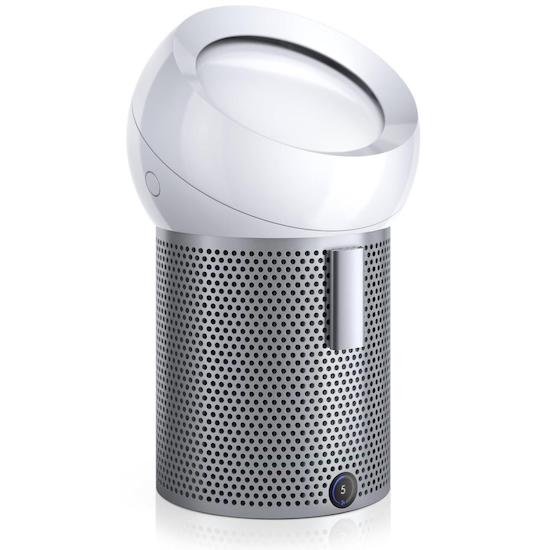 Smell the fresh spring air with this Dyson Pure Cool Me purifier. Packed with an in-built high velocity air jet, this purifier captures and purifies harmful pollutants and gases leaving you with cool crisp air. This purifier also boasts a built-in reminder, a sleep timer and a 10 airflow remote setting for easy use and maintenance. Now available in two colours – silver and copper – direct from Dyson.
---
Expired deals
Samsung Galaxy Watch Active2 in Pink Gold | $328.40 on Amazon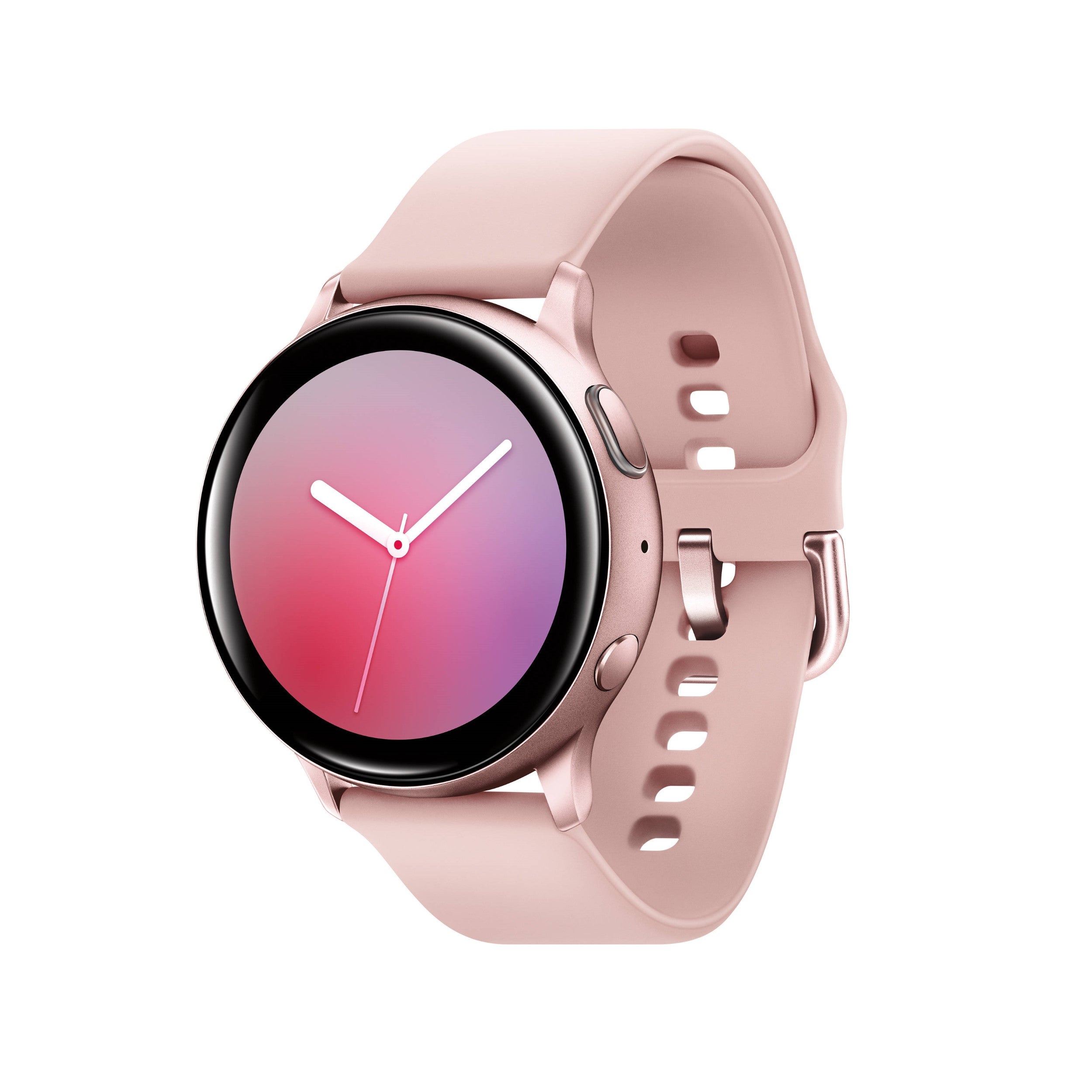 If you're after a smartwatch with a traditional design, then the Samsung Galaxy Watch Active2 is your best pick. This wearable packs a solid battery life with in-built sensors that assess your pace and heart rate and sends alerts if it suspects any spikes in your blood pressure. The stainless steel face gives this timepiece a classic look with sleep trackers offering insights to your sleeping patterns. This smartwatch is a US import, so shipping times will take longer than usual. If you don't mind spending a few more dollars, you might want to opt for the Samsung Galaxy Watch Active2 in Aqua Black. Track your health and fitness in this 44mm watch and snap this deal for $328.40 today.
---
Iconic Sitewide Sale | Up to 30% on everything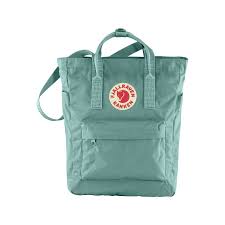 Save up to 30% on a variety of fashion, home, sports and beauty brands in this epic sale. If you've long wanted a Fjallraven tote or a Polo Ralph Lauren sports shirt, then now is the time to nab those deals. Stop wish-listing items and start buying them instead. This offer ends at midnight today, so shop till you drop on these fantastic bargains.
---
CamelBak Dart 1.5L | $85.45 on Amazon (save $11.31)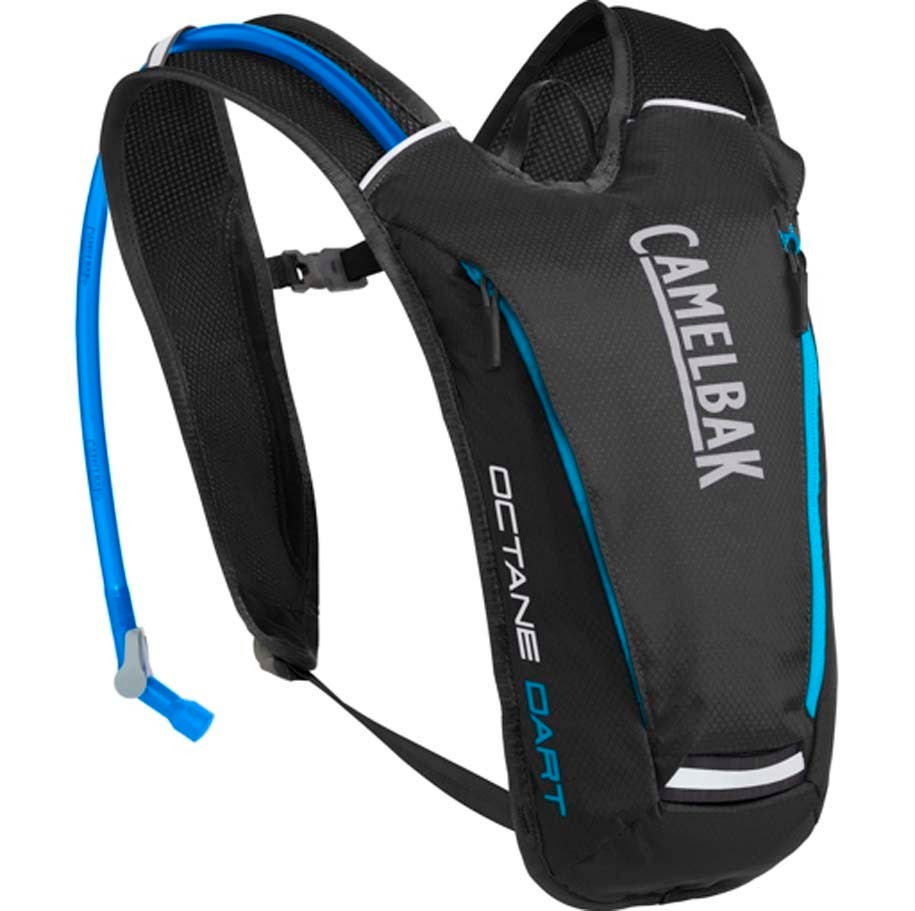 Keep yourself hydrated on a long-distance run with the CamelBak Dart Octane 1.5L backpack. This lightweight ergonomic backpack contains a nozzle and reservoir pouch for water, a tube trap which holds your sipping valve in place, and a front pocket which can hold a few items. For athletes, runners and joggers, this durable backpack is a one time investment which will accompany you for the long haul. Amazon has knocked $11.31 off its market price and it's down to $85.45 today.
---
Luggage and Travel Goods sale on Myer | Up to 35% off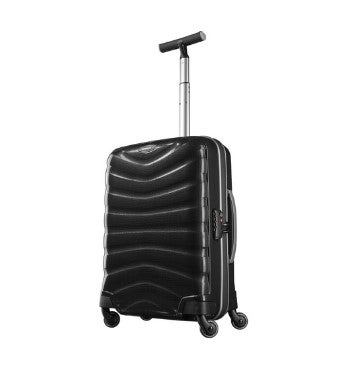 Pack your bags and plan your trips, it's officially travel season. Myer is currently offering impressive discounts on a whole range of luggage and travel goods for serious travellers. Grab a sleek hardside suitcase from Samsonite or a soft side spinner from American Tourister and wheel away to your next destination. Save up to 35% and stock up on some travel essentials.
---
Sunbeam kettle & toaster breakfast pack | $74.95 from Myer (save $10)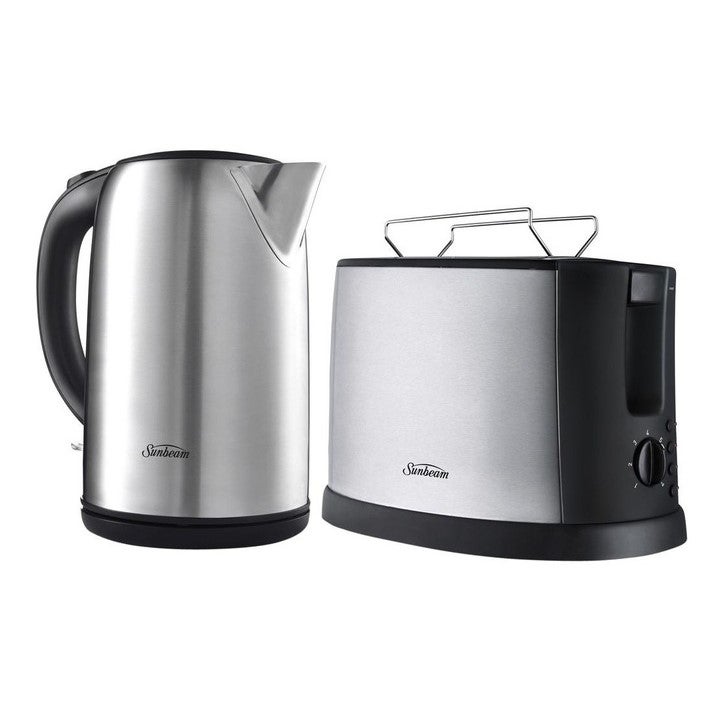 Sunbeam's kettle and toaster combo is a cozy pick-me-up and an excellent add-on to your kitchen counter. Wake up to warm toast and a cup of green tea everyday in this easy-to-use matching stainless steel set. The two slice toaster can defrost, reheat with 7 browning modes built to suit your preference. The kettle can easily boil 7 cups of water at a time making it a long-lasting investment for your kitchen. Snap up this sweet deal for $74.95 from Myer today.