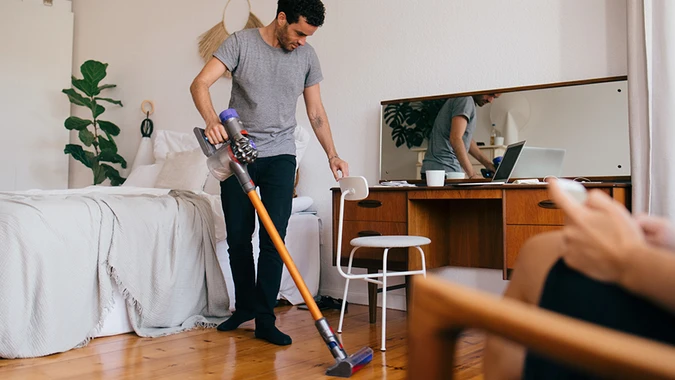 Best vacuum cleaners for sale in Australia 2021
Discover the most popular vacuum cleaners on Getprice, and compare prices from Australian retailers.
While housework might be a tedious and necessary evil, there are plenty of ways to make cleaning the house a less painful experience, and investing in a good vacuum cleaner is chief among them. As with any household item, vacuums now come in a wide array of brands and styles, each using different technologies and possessing various proficiencies with suction, automation, hair and fur removal, and plenty more.
When shopping for a vacuum cleaner, it's worth weighing up a a few key considerations to find the best machine for the job at the best price. Does your home have hard floors or wall-to-wall carpets? How large is the space, and does it have stairs? Do you have a pet? And most importantly, what's your budget?
Answers to all these questions will determine whether you ought to consider buying a corded barrel vacuum cleaner, or whether an upright cordless option will suffice. The answers will also help you decide if an autonomous robot vacuum will do the job (with you just having to lift a finger to get the droid started on the chore).
Vacuum cleaners have come a long way since the days of heavy, bagged and corded behemoths that were as much as chore lugging around as was the cleaning itself. Now there are plenty of slick options to choose from which are powerful enough to work on carpet floors in homes that have pets. While some of them have premium price tags, they can be a long-term investment and you see the dividends from the first use itself. They're efficient, powerful and get the job done well.
To help you choose, we've listed the best vacuum cleaners you can buy right now in Australia, either in store or online, and you can compare prices on Getprice for all of them to find the cheapest offer on your selected model.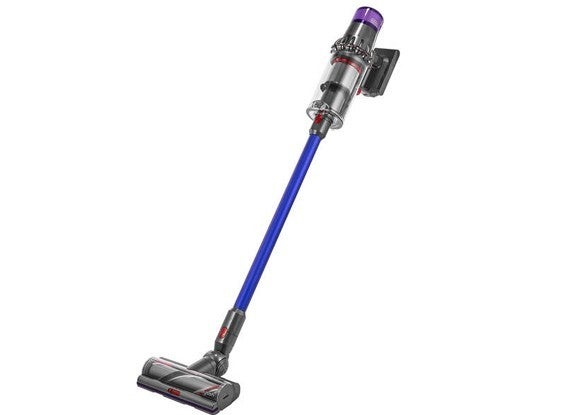 RRP: $1,199 | More info: Official Dyson product page
Dyson's latest V-series cordless handstick vacuum cleaner is the most powerful the company has produced to date. The V11 Absolute has 20% more suction power than the previous V10 model, and sports an LCD display that shows you the cleaner's runtime and how much battery is left in real time. The bin is 40% larger than the predecessor's and features three battery modes so you can optimise your cleaning depending on your needs. It is by far the best cord-free vacuum cleaner money can buy in 2019.
Compare all Dyson V11 Absolute prices on Getprice
---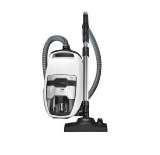 RRP: $649 | More info: Official Miele product page
If your home is large, then a vacuum cleaner that runs on batteries won't suffice. You'll need to get yourself a corded option so you don't run out of juice before the cleaning is done. And one of the best corded bagless options is the Miele Blizzard CX1 Excellence. Despite just 1,100 watts of power, the CX1 uses to Vortex Technology to improve suction power – it pulls up dirt and hair off carpets remarkably well while moving smoothly across the floor thanks to its 360-degree castor wheels. The bin is easy to empty and all the necessary accessories are neatly tucked away into the body of the cleaner, so they're on hand when you need them.
Compare all Miele Blizzard CX1 Excellence prices on Getprice
---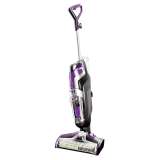 RRP: $469 | More info: Official Bissell product page
If you've got pets at home and happen to be on a budget, you should consider the Bissell 2225F CrossWave upright vacuum cleaner. It will not only suck up dirt from different surfaces, it will also wash pet messes on hard floors. It features a two-tank system for clean and dirty water, and its Multi-Surface Pet Brush Roll is tangle-free for hair up to 20cm long, making it easy to clean. The controls are located on the handle itself, allowing you to change the type of clean you want if you're moving from a hard floor to a rug. And more importantly, the price tag won't suck you dry.
Compare all Bissell 2225F CrossWave Pet prices on Getprice
---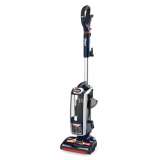 RRP: $599.99 | More info: Official Shark product page
This isn't a cordless unit, but the NV800 can been used upright like a regular vacuum cleaner, or a smaller unit lifted away to use handheld for cleaning upholstery and drapes. It comes with integrated hose and extension wand, offering an impressive amount of reach which is useful if you want to get your ceiling fans clean. While it might be an expensive option, it does very well on any type of floor, be it wood, tiles or carpet.
Compare all Shark NV800 prices on Getprice
---
RRP: $1,499 | More info: Official iRobot product page
This little droid is the best robot vacuum cleaner money can buy. It is expensive, but it saves you the trouble of having to do anything, even start it. You can set up a schedule on the associated app and forget all about it – the Roomba 980 will do its thing. All you'll need to remember to do is empty the bin. It can also be voice-activated as part of your smart home setup and works with both Google Assistant and Amazon Alexa. While it does alright on low-pile carpets, a robot vacuum always works best on hard floors and in homes that don't have stairs. Robot vacuums also aren't able to climb over high thresholds, so if your entire home is on a single level, this autonomous vacuum cleaner needs no help from you at all.
Compare all iRobot Roomba 980 prices on Getprice
---