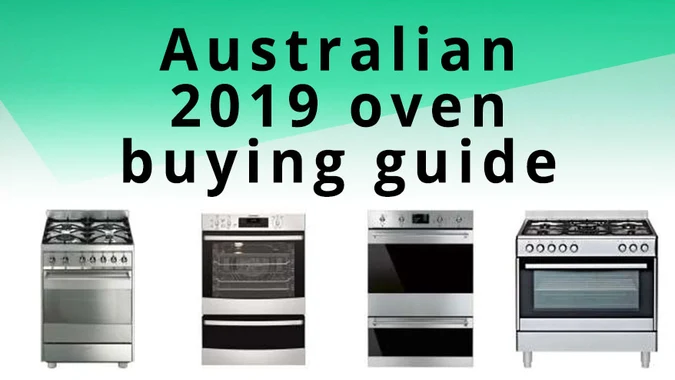 Australian oven buying guide 2019
The Getprice team reveals what you need to know to choose the right built-in or freestanding oven for your kitchen.
Buying an oven online in Australia can be tricky given how many options, brands and styles are available, but thankfully, we've at Getprice we make it easy to compare and find the best prices on a wide range of models to help you out. This means we'll be able to get you the cheapest prices on ovens sold by Australian retailers – such as the Good Guys, Harvey Norman, or Appliances Online – including products from such trusted popular manufacturers as Westinghouse, Smeg, Euromaid and more.
The first thing you need to consider when shopping for an oven is the type: in this article, we're going to discuss the standard kitchen oven that covers day-to-day baking needs, but ovens also come in a range of more specialised options, such as pizza ovens, toaster oves, or even just a plain old microwave oven.
As for the regular host of ovens, there are two major factors to consider: whether it's freestanding or built-in, and whether it's electric or gas. Apart from this, you'll also find all kinds of distinguishing features to compare – different capacities, numbers of compartments, and cooktop stoves as well. Brands such as Westinghouse tend to offer excellent value, getting the job done at an affordable price (can be found for around $1,000, sometimes less), while companies like Smeg pride themselves on more stylish designs, intuitive user interfaces, and deep cooking potential, although they'll cost you closer to $3,000 to $4,000.
Built in or freestanding?
Whether you're after a built-in or freestanding oven comes down to how suitable your kitchen is. Freestanding ovens don't require you to make any permanent adjustments to your bench, and all you really need is a space big enough for it to sit and a nearby power or gas outlet. Typically, freestanding ovens also come with an integrated cooktop as well, usually featuring four hobs or burners. Built-in or integrated ovens are a bit more of an ordeal to install but can offer a much more unified aesthetic to your kitchen, allowing you to fully customise where your oven lives and at what height it sits. These aren't necessarily integrated with stove burners but can come separately, which can be advantageous if you don't need a stovetop.
Gas vs electric
The easiest way to check if you need a gas or an electric oven is to see what connections you already have available. While gas cooking tends to be cheaper in the long-term when compared with the running costs associated with electric ovens, they also tend to be more expensive up front, so it's worth considering how much of an investment you're willing to make. Gas stovetops were typically preferred for their fast and even heating, whereas electric ovens offer the same benefits, so ideally an electric oven with a gas stovetop would make a good combination but technology has come a long way in both fields and all-electric ovens are more comparable to gas in recent times.
Other things you need to consider
Most of the other variables involved in choosing an oven come down to the space you have available, the frequency for which you cook and prepare meals, and the number of people you typically feed. The capacity and compartments of an oven will affect how much you can cook at once, but also how much energy/gas is required to heat up your oven or elements. Pryolytic ovens tend to be more on the expensive side, but their self-cleaning nature and improved efficiency can be worth the investment in the long run. Instead of having to regularly fork out on oven cleaner, the special enamel coating on a pyrolytic oven turns any organic food matter to ash, which can be simply swept out of the oven afterward.
Need some ideas when it comes to specific models? Below, we've listed five of the most searched-for ovens on Getprice in 2019.
---
Westinghouse WVE615S
RRP: $1,249 | More info: Official Westinghouse product page
For those seeking a reliable and affordable built-in electric oven, the Westinghouse WVE615 is one of the most popular choices out there. An 80-litre capacity gives you plenty of space to cook up family-sized meals, and the FamilySafe doors offer your kids protection from accidental burns. You can control everything via two simple knobs, choosing between the grill, fan, defrost and baking options on the left and the temperature on the right, and there's a programmable timer with an LED display to get your meal just right. This model is finished in fingerprint-proof stainless steel, but it's also available in white (compare prices for the white WVE615W here), although you'll need to look elsewhere if you want a cooktop as well.
Compare all Westinghouse WVE615S Oven prices here
---
Smeg C6GVXA8
RRP: $2,850 | More info: Official Smeg product page
As far as designer kitchen brands go, Smeg is possibly the most well-known, and this freestanding gas oven and cooktop combo offers some of the best functionality and design from the brand. A simple, clean stainless steel aesthetic will blend in with any modern kitchen and its telescopic legs and kickplate will help it sit comfortably in your home at any height. The oven itself has a 79-litre capacity with fan-forced, grill, and defrosting functions as well as a timer. The stovetop features four different gas hobs – an auxiliary, two medium and one large wok-sized hob, each with their own control.
Compare all Smeg C6GVXA8 prices here
---
Westinghouse WVE665S
RRP: $1,539 | More info: Official Westinghouse product page
Like the other Westinghouse oven in this list, the WVE665 is an affordable unit that offers all the functionality you could really need with everyday use. In fact, the WVE665 is essentially the same as the WVE615 but it comes with the added bonus of having a truly separate grill section beneath the main oven compartment. This comes with its own set of controls as well, meaning you can carry on baking in the regular oven while getting the goods cooking on the grill, checking everything out on the incorporated timer with LED display to make sure your feast is cooked to perfection.
Compare all Westinghouse WVE665S prices here
---
Euromaid GE90S
RRP: $1,749 | More info: Official Euromaid product page
As we mentioned earlier, having a gas cooktop combined with an electric oven is an excellent combination, offering some of the best of both worlds, and this freestanding combo from Euromaid manages to do so while remaining rather affordable too. A spacious 113-litre capacity allows you to fit larger dishes in the oven compartment, and this wider design allows for five gas hobs on the cooktop as well, each with their own controls. You can choose between fan forced, conventional, bottom element, grill or defrost functions for the oven, and the hobs come in a variety of sizes, including wok and rapid burners for your convenience.
Compare all Euromaid GE90S prices here
---
Smeg DOSPA6395X
RRP: $4,090 | More info: Official Smeg product page
If you're looking to integrate that same Smeg class into your kitchen via a built-in, this double oven is the cream of the crop. Featuring a primary 79L section and an auxiliary 41L oven, you can cook a variety of dishes at once, at different temperatures and for different times, without having to disturb either dish while checking on the other. Its pyrolytic design makes it a breeze to clean and, in combination with Thermoseal technology, is a really efficient beast. It isn't cheap, but you're paying a premium for the classy aesthetic and top-notch operation.
Compare all Smeg DOSPA6395X prices here
---
Discover more built-in and freestanding ovens at the category homepage