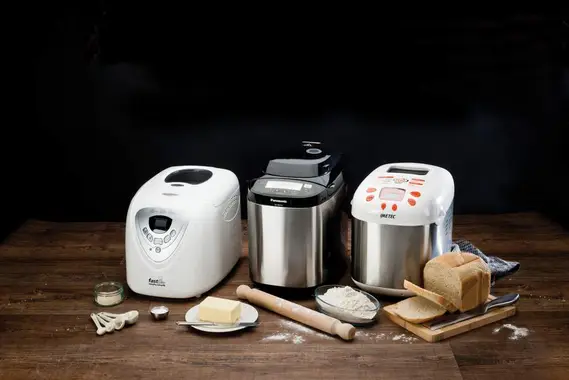 The best bread makers in Australia
Make your own wholemeal, white, sourdough and artisan bread with these top bread machines
We all know that freshly baked bread is one of the best smells in the world – a smell that can waft down a suburban street in the early hours of the morning, produced by the artisan bakers that work throughout the night. But now, you don't have to make your way down to your local bakery to get your hit of the yeasty air in the morning – you can make your very own loaf at home with little-to-no effort.
Bread makers are truly coming into their own, especially amongst those of us who are still self-isolating or rigorously practicing social distancing. Bread may now be readily available in supermarkets, but by the thrust of compulsory lockdown, we have become somewhat more self-sufficient,creative and independent, so why not combine your love of bread and a new hobby by investing in a bread machine? All you have to figure out now is which one to get.
It has been proven that you don't need great artisanal skill to produce a killer loaf – you just need the right machine to suit you and your bready needs.
How to choose the best bread maker for you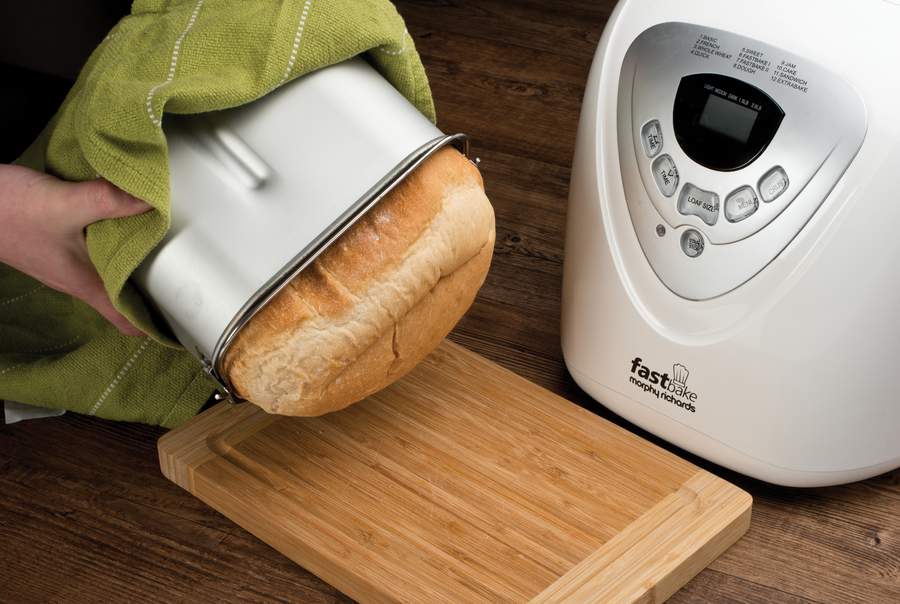 It goes without saying that the most important aspect of a bread maker is its ability to actually bake bread – luckily, the products we've selected have been tested and ranked by our friends over at T3 who have given us insight into how and what machines produce their quality loaves.
The first thing you need to figure out is what type of bread you want to make, as this would be the deciding factor in what machine you should get. For example, if you're not that fancy and just want a plain loaf, Kogan's stainless steel 2.0L breadmaker would be suitable for you as it's simple and easy to use – whereas models like the Customer Loaf Pro are a little more complex (requiring more steps and the use of multiple compartments) and are suited for more experienced bakers (or those who like a challenge).
Some bread makers are also extremely versatile, offering handy features that can make jam and yogurt in addition to bread. A number of our suggestions also have a gluten-free mode, making these machines a healthy investment and practical addition to your kitchen repertoire.
The thought of freshly baked bread has us salivating so let's get started – it's time to get baked!
---
Panasonic SD-ZB2502BXC
RRP: AU$499 | Official Panasonic product page
Panasonic reigns supreme in the art of machine bread making, producing top-notch devices that are popular amongst the artisan-bread making society. Its latest model, the Panasonic SD-ZB2502BXC, comes with more features than ever, including a two-stage, 'rustic sourdough' function.
This overly tall machine has two dispensing compartments (one for nuts and seeds and another for yeast) and comes with 33 programs on offer to produce the perfect at-home loaf. As temperatures (especially cold) affect the amount of time required to raise and rest dough, Panasonic has cleverly included sensors that monitor the temperature both inside and outside the machine which allow it to adjust the time required to ensure your dough has risen sufficiently.
As mentioned earlier, its other great feature is the rustic sourdough cycle – with the SD-ZB2512, you get two plastic containers to mix your yogurt and yeast starters and a setting that heats them (without stirring) in the tubes before storing in a fridge overnight ready for baking the following day.
For all the reasons we've just listed and more, this machine is highly recommended by the folks over at T3 who have tested and confirmed it makes an amazing loaf. Click the link below to find the best prices on this incredible bread maker:
Click here to find the best Panasonic SD-ZB2502BXC prices in Australia
---
Panasonic SD-2501 Bread Maker
RRP: AU$379 | Official Panasonic product page
This bread maker may not be as good as the Panasonic SD-ZB2512, but it's more affordable and is still able to produce good loaves! Some of this impressive machine's features include a tray to ensure any yeast is not added before it's ready and a dispenser that adds fruit and seeds of your choice. The SD-2501 bread maker is also capable of producing three sizes of loaf, as well as jam – impressive and convenient for the at-home baker.
Click here to find the best Panasonic SD-2501 prices in Australia
---
Breville Custom Loaf Pro
RRP: AU$399.95 | Official Breville product page
The Breville Custom Loaf Pro is on the higher scale of bread makers and would suit the advanced baker who wants to perfect their own artisan loaves. Expect no recipe book from this machine, instead you're given blank spaces in the instruction manual to fill in your own 'customer recipe charts'. Our friends over at T3 reviewed this machine and found said manual heavy going, but advised if you read it cover to cover, you'll come away with some understanding of the art of bread making – a feature that is unique to this model.
Whilst this machine does not come with the typical bits and bobs you'll get with other bread makers (no bundled accessories or yeast dispenser) as the name suggests, it's for the pros (or wannabe pros) out there that want to step up their bread-making game and do most of the work, allowing them hone in on their skills as a baker.
Click here to find the best Breville Custom Loaf Pro prices in Australia
---
Sunbeam BM2500 Compact Bakehouse
RRP: AU$119 | Official Sunbeam product page
Simple and efficient are the perfect words to describe this bread maker. To make a loaf using the Sunbeam BM2500 Compact Bakehouse, you just need to toss in your ingredients and leave it overnight to do its thing. It also comes with a non-stick coating in the bread-pan, making it extremely easy to clean, and it's also one of the cheapest bread machines you'll find in Australia. During testing, our friends over at T3 did love this machine, however, found the results to be a little inconsistent compared to other more expensive machines and a tad bit loud during operation.
All-in-all, a perfect starting point for the bread-maker in training who's on a limited budget but still wants to produce superior results.
Click here to find the best Sunbeam BM2500 prices in Australia
---
Kogan 2.0L Premium Stainless Steel Bread Maker
RRP: AU$149 | Official Kogan product page
Another great budget appliance is Kogan's 2.0L stainless steel bread maker, which has made a name for itself as being one of the easiest to use models on the market. This bread maker comes with an internal light so you can check in on your loaf and track how it's going, as well as a timer for up to fifteen hours, meaning you can set it overnight and wake up to freshly baked bread. It can also be used as a nifty jam or yoghurt maker, resulting in a very versatile machine at an affordable price.
Click here to find the best Kogan Premium Bread Maker prices in Australia
---