COMPETITION: WIN A PLAYSTATION 5 THANKS TO EBAY PLUS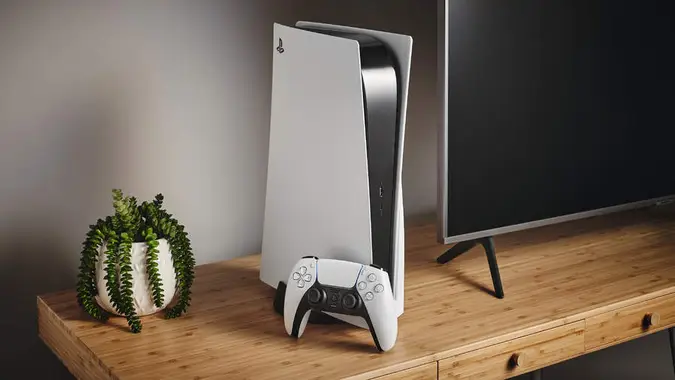 Frustrated you can't get your hands on the new PS5 console? Well, now you can try your luck to win one, thanks to eBay's latest PS5 giveaway.
We know it's annoying to see an 'out of stock' on the most sought-after gaming gear, but all is not lost yet. For a lucky 48 PlayStation fans, eBay's latest competition could be a dream come true.
eBay's epic PS5 giveaway includes 48 prize packs, each with a host of gaming goodies. The packs include the console of course, a stack of PS5 games, a DualSense controller and a Pulse 3D Wireless Headset. And if you're wondering, the PS5 games included are Spider-Man: Miles Morales, Ratchet & Clank: Rift Apart, FIFA 22 and Far Cry 6. Each prize pack is worth a total of $1,602.55.
To enter the giveaway, you'll can either need to sign up for a free 30-day trial of eBay Plus or, if you've already used your trial, register for a subscription – the latter costs $4.99 per month. Note that crucially, you'll need to take up one of these eBay Plus options during the eligibility period: that's from 10am AEST on September 23 to 11:59pm AEST September 30. Once that's done, pop eBay a quick SMS with your registered eBay email address to 0480 000 020 before 11:59pm AEST on September 30, when entries officially close.
Lucky winners will be notified by email by October 7 by Mike Da Silva and Associates. If you've missed your chance to win, don't worry! Our colleagues at GamesRadar have been passionately searching the internet to find out the best stores to snag the rare console.