AMAZON UNVEILS THE ECHO SHOW 15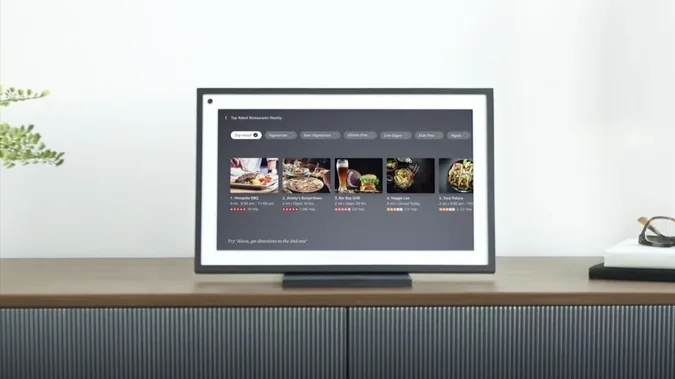 With every new invention, we're inching a step closer to the future, and Amazon has shown us what that looks like in its latest devices. The newly announced Echo Show 15 is the next big thing that's "coming soon" – a 15.6-inch smart display that can be wall mounted in your home, giving your walls, erm, ears so to speak. It comes with all the usual Alexa smarts, so smart home control is only a voice command away, while video calls might just be easier to have without the restrictions of being stuck in front of a small screen.
As with all Echo devices, the Echo Show 15 will let you remotely monitor your living space, providing you a live feed from any connected security cameras you might have set up. You'll also be able to stream videos, get weather reports, create shopping lists, play music and sync photos through the Amazon photo app on-the-go. The large screen allows you to view your security camera feed or video doorbell from anywhere. Amazon says that you'll even be able to set up custom sounds under its unique alerts feature like the sound of a breaking glass or a barking dog to safeguard your home.
One of the impressive features of Echo Show 15 is the use of a face ID tech to recognise who is currently using the device. Based on that, the Echo Show 15 will be able to personalise the widgets and information on the screen to facilitate the end user's needs. If you set up a visual ID for your child, for example, the smart display will automatically shift to child-friendly content when prompted.
A built-in 5MP camera and mics allow you to record and delete video messages with ease, and you'll also be able to delete visual ID profiles too. And if you're worried about privacy, Amazon has installed a shutter for the camera that you can close and open as and when you want.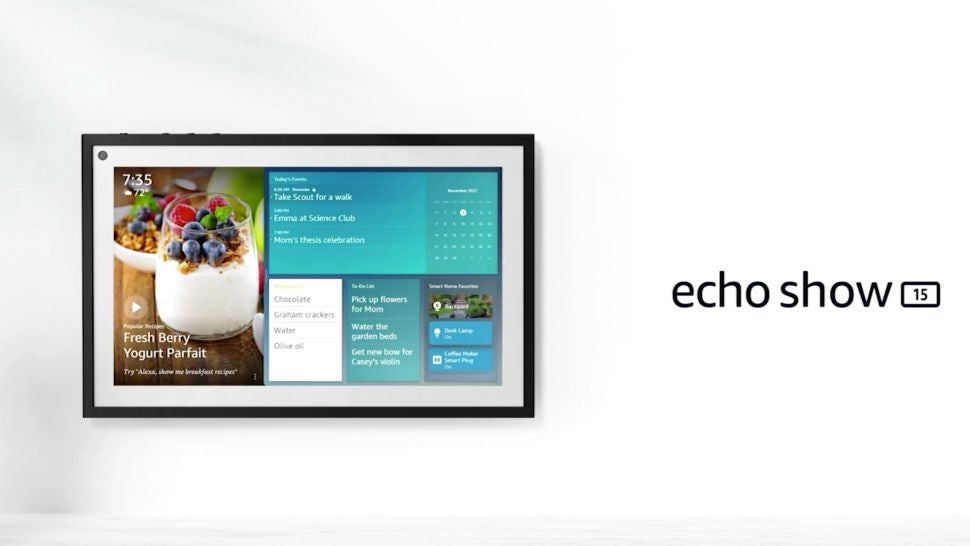 A work of art
Amazon has truly taken a different route with its latest Echo Show device. This new 15-incher has been designed to fit right into a modern home, resembling a picture frame, one that allows you to not just display your favourite photos, but also sticky notes and messages for the family.
Of course, to make the most of that 15-inch screen real estate, you'll be able to stream TV shows and movies as well from Netflix and Prime Video, and music from Amazon Music, Apple Music and Spotify.
The Echo Show is also pretty versatile – this smart display can be hung in either landscape or portrait orientation (that is horizontally or vertically) and can also be placed on the counter via a stand that Amazon is going to be selling separately.
Although we don't know exactly when we'll be able to get our hands on this, tentatively it will be released later this year priced at $399.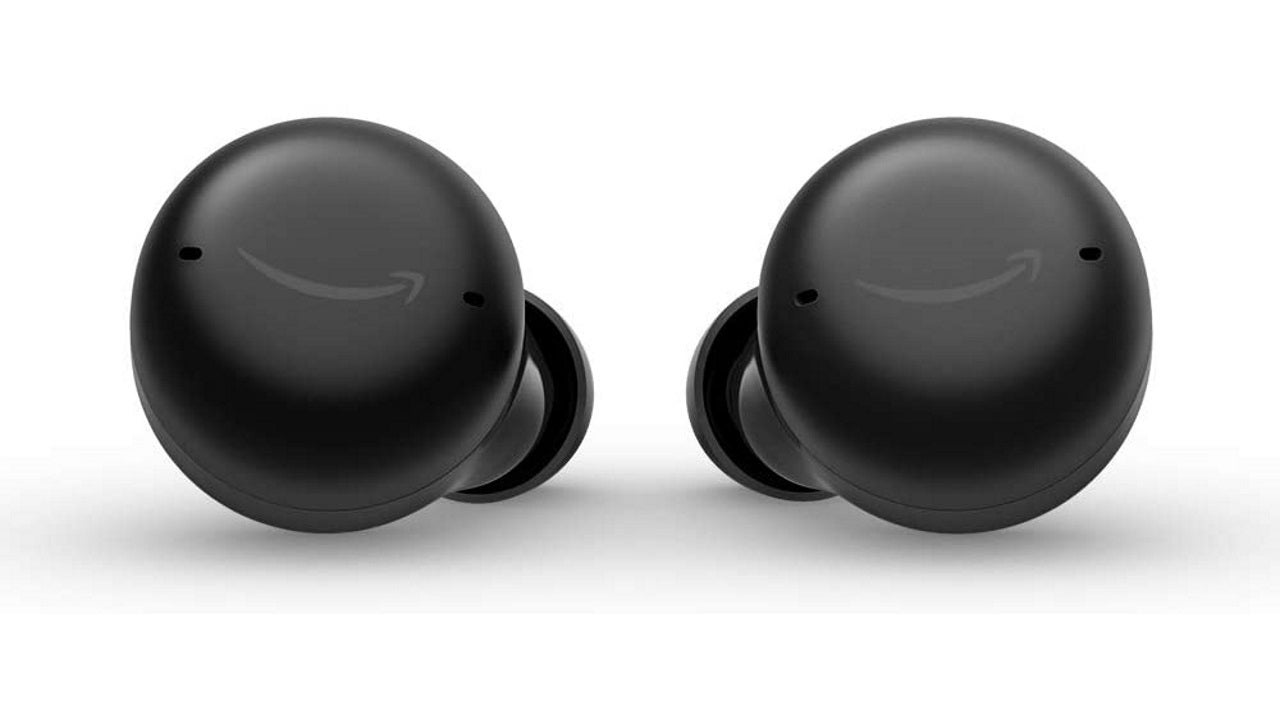 Is there an Echo in here?
While the highlight for Aussie customers is the Echo Show 15, Amazon has also announced that its noise-cancelling true wireless earphones will also be available to buy in Australia. They're already in their second generation in the US, but this is the first time Australia is going to get the Echo Buds.
Our colleagues over at TechRadar reviewed the 2nd-gen Echo Buds and had some good things to say. They're smaller and lighter than the first-gen Buds, and offer far superior noise cancellation too, so it's probably not a bad thing that we skipped the original Buds.
So at $169 a pop, they won't be a bad buy if you're looking for a new set of true wireless 'buds. The Amazon Echo Buds are available for pre-order now and will ship from October 27.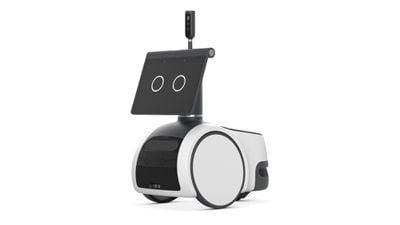 Say hello to Astro
Smart displays and earphones are all well and good, but Amazon has outdone itself this time by announcing a robot. Yes, you read that right – you may soon be able to buy a smart robot for your home.
Called Astro, the intelligent robot can be used for surveillance when you're not at home. With advanced AI and computerised vision, this robot will keep your house safe while you're away. It is still unclear whether Astro will be available to buy in Australia – it's currently only been announced for US customers – but we can hope. That also means the Aussie retail price is also unclear. Stay tuned for more updates!