HERE'S HOW YOU CAN SCORE AN AMAZON FIRE TV STICK AT JUST HALF PRICE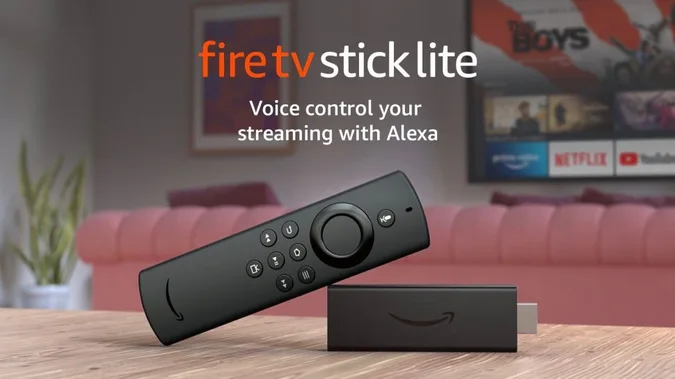 No smart TV? No problem. You can get access to all your favourite streaming services by using a small and simple device like the Amazon Fire TV Stick Lite. This plug-and-play dongle fits into the HDMI port of your old TV, adding several top streaming apps – like Netflix and Prime Video – to it and making it a much smarter screen.
The great thing about the Fire TV Stick Lite is that it comes with an Alexa-powered remote control. This gives you the ability to use simple voice commands to start streaming in a giffy. All you have to do is press the button with the speaker icon on the remote and say something like "Alexa, open Netflix '' and, viola, the app will open. You can even search for specific content on the various streaming apps by saying something like "Alexa, find Australian movies' or "Alexa, play Stranger Things on Netflix". That makes navigating the myriad apps quite seamless. It puts over 20,000+ movies and shows Prime Video right at your fingertips, plus the vast libraries of Stan, Disney+, Apple TV+, YouTube and even catch-up free-to-air apps like ABC iview and SBS On Demand.
This little device usually costs $59 on Amazon Australia, but if you haven't already tried the online retailer's Prime subscription service, then signing up for it will score you the Fire TV Stick Lite at 50%. That's just $29.50.
---
Amazon Fire TV Stick Lite | $29.50 on Amazon (save $29.50)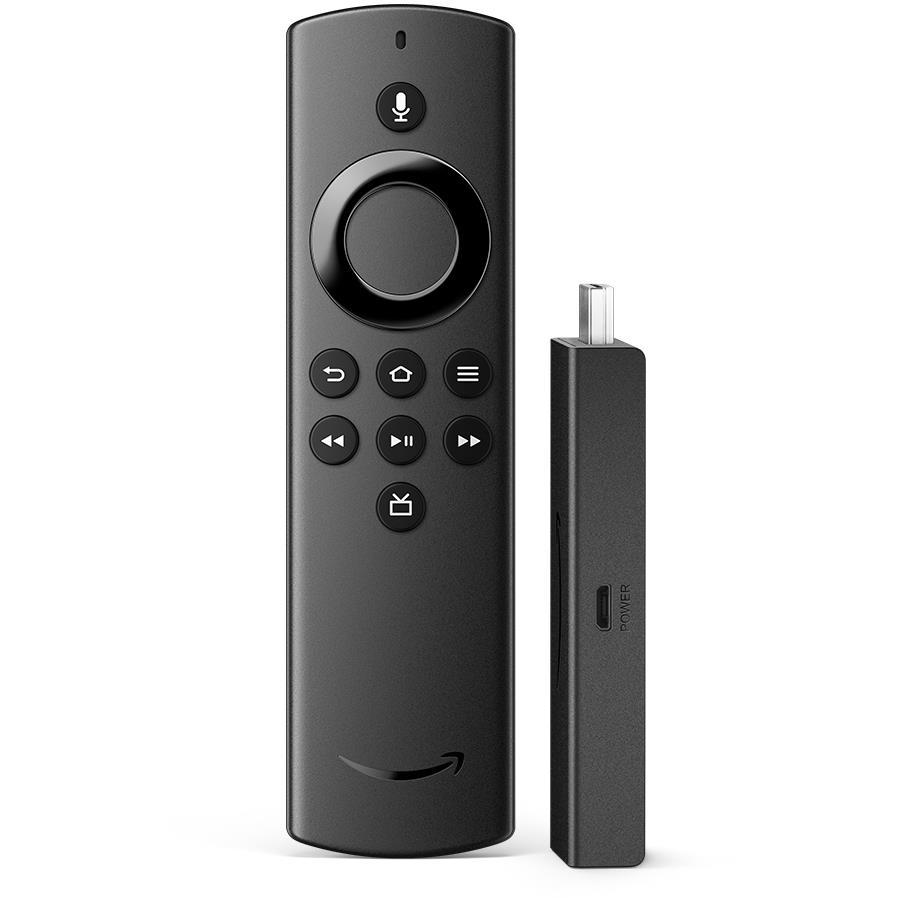 Can't find your favourite streaming apps on your telly? Maybe you'll find it on the Fire TV Stick Lite. It gives you access to several popular streaming services in Australia, and allows you to cast from a phone, tablet or laptop to your TV. And you can get it for half price if you're just signing up for Amazon Prime.
---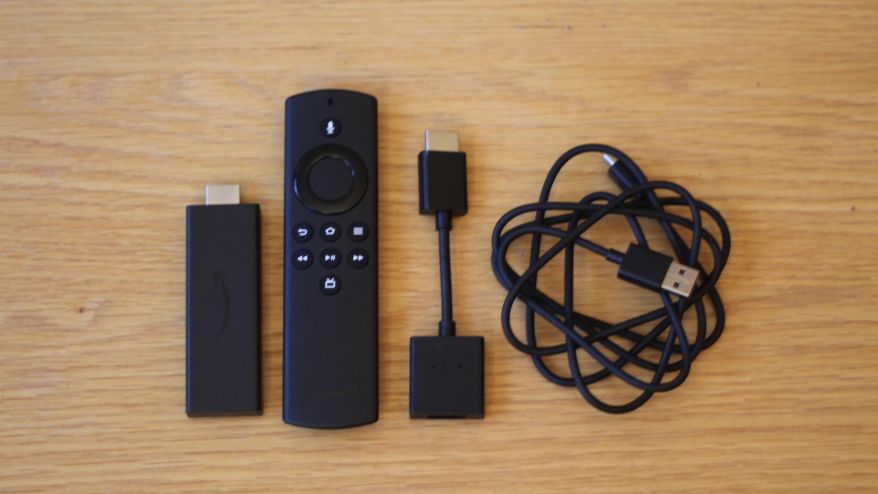 How get the Fire TV Stick Lite for half price
The Fire TV Stick Lite is essentially a dongle that you can plug into your TV's HDMI port, then connect via Wi-Fi. With your Fire Stick Lite you will have limitless access to content on your TV from not just Prime Video, but also a host of other streaming services like Netflix, YouTube, Disney Plus,, Stan and Apple TV Plus, along with free-to-air catch-up platforms. You can watch HDR videos in 1080p resolution, although a decent upgrade to the Fire TV Stick 4K will allow you to watch movies in glorious 4K resolution with Dolby Atmos sound, provided your telly has the higher resolution screen. If you have a smart home system installed (lights, for example), you can now use the Fire TV Stick Lite's Alexa-enabled remote to control them with voice commands.
To get the Amazon Fire TV Stick Lite 50% off you will need to be a new Amazon Prime subscriber who signs up between October 5 and October 18, 2021. This offer does not include the Fire TV Stick or Fire TV Stick 4K. Once you've signed up for a Prime membership, you'll be sent an email on how to redeem the streaming device for just half price on the online marketplace.
A Prime subscription in Australia is just $6.99 a month (or $59 annually) and also comes with a very generous 30-day free trial.
That small monthly sum gets you several perks, including free and fast delivery on eligible products (although the ongoing Covid pandemic is causing Amazon Australia some trouble on that front), free delivery on international purchases over $49 (those bought from the 'global store' section of the site) and free access to several of Amazon's other services, including Prime Video, Prime Reading and Prime Gaming (or Twitch). It will even allow you to shop during Prime Day to save on a whole load of items.
Sounds tempting? Click here to sign up now and you can not only test drive the service for 30 days, you'll also be able to stream to your heart's content for half price.
Note that you will need to sign up and pay for each streaming service you wish to watch individually.