WHERE TO BUY HALLOWEEN SUPPLIES IN AUSTRALIA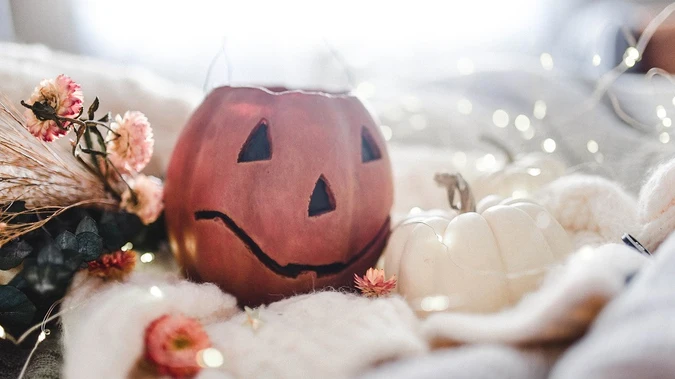 It's officially spooky season and we can't wait to decorate the sweet spots in our homes with some boo-tiful decorations and get all dressed up in scary, fun costumes.
Though traditionally celebrated in the US, Halloween fervour has creeped into Australia and has us hyped to hunt for some of the best decorations and costumes to get you Halloween-ready. Halloween is celebrated on October 31 every year and falls in the sweet spot between spring and summer in Australia.
Don't drop hundreds of dollars on spooky merchandise. You can find some cheap deals if you've got a nifty eye. And we're here to help. We've compiled a list of retailers selling some uber cool decor for you to choose from, and listed a couple of retailers from where you can get some eerie-sistable costumes.
Make your own Halloween decorations
You don't have to break the bank to have some decent Halloween decor hanging on your front porch or inside your home. If you're an artsy person, check out this YouTube video from 5-Minute Crafts and put together your own unique DIY props.
If you're ambitious, you can take it up a notch and design your own costume and make up using these tips on YouTube.
Making your own Halloween decorations could also be a fun family activity to do with the kids, so get everyone involved and get your hands dirty!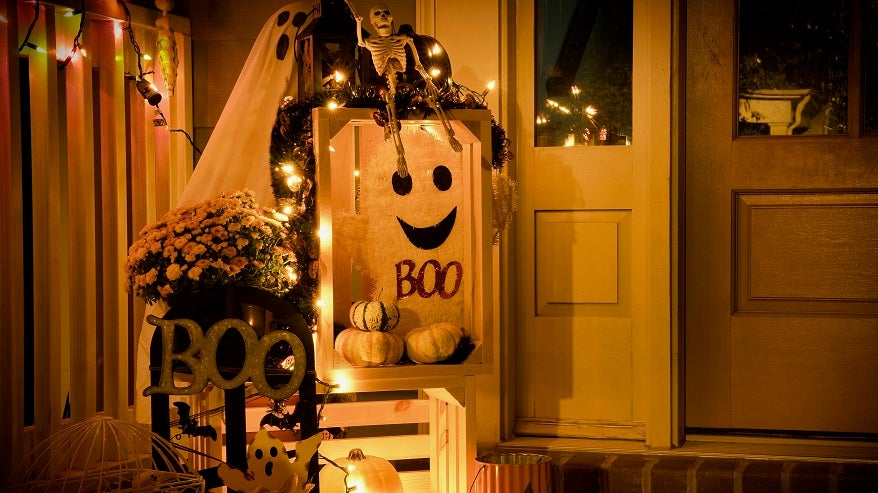 Halloween FAQ
What is Halloween?
Halloween is observed on the eve of the Western Christian feast of All Hallows' Day. Historically, it's the time of the year dedicated to remembering the dead. It is celebrated across North America and much of Europe, with some countries keeping it purely non-religious. It is usually celebrated through parties, get-togethers, trick-or-treating and pranks.
When is Halloween?
It is celebrated on October 31 each year. The festival has its partial origin from the pre-Christian holiday known as Samhain, which was later adopted and modified to support Medieval practices of remembering the saints and martyrs, eventually becoming known as Halloween Day.
What is trick or treating? Do we go trick or treating in Australia?
Trick or treat is a fun activity where kids dress up in costumes and go house to house after dark and collect candies. It has since largely been popularised through pop culture and has made its appearance in Australia Though not popular locally kids keen for a sugar rush can be dressed up in wacky costumes to go trick or treating under the supervision of adults.
What will be the most popular costumes in 2021?
Thanks to Netflix, the tracksuits from Squid Game are the hottest costume this season. Apple TV's Ted Lasso has also stolen hearts, with his quintessential moustache, collared shirt, chinos and sweater. Both have seemingly become a huge hit on the market with many online retailers quickly selling out of stock. If you're keen, there are dupes you can pick up from Amazon and eBay. If neither tickles your fancy, going as the Mandalorian or a character from Netflix's Queen's Gambit and Bridgerton might score you some oohs and aahs.
What are traditional Halloween characters?
If you want to keep it old school, then perhaps a rowdy pirate or a scary mummy will do just fine for an office party. Other than that, you can also choose to be a vampire, ghost, ghoul, fairy, princess, nun, clown or witch - there's no shortage of horror if you can pick the right fit.