HERE'S EVERYTHING YOU NEED TO KNOW ABOUT KOBO'S NEW EREADERS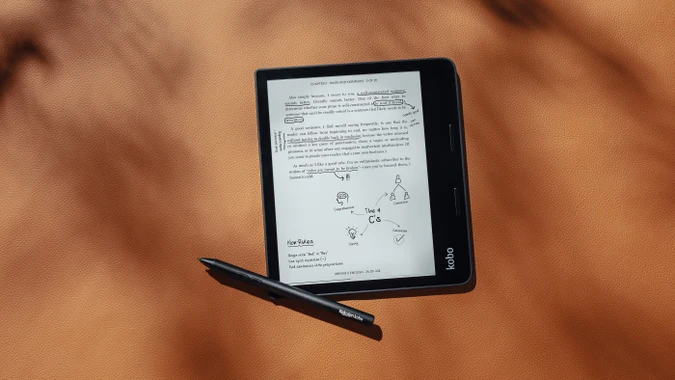 Canadian-Japanese company Kobo has announced two new ereaders for the Australian market, just six months after releasing its flagship 10.3-inch, stylus-toting Kobo Elipsa. Called the Kobo Sage and the Kobo Libra 2, both new ereaders bring some exciting features to take your digital reading experience up a notch.
In the last few years, Kobo has been slowly climbing its way to the top with its feature-rich ereading devices, fighting Amazon's Kindles for a share of the market. While the Kindles still own a large part of the ereader market, Kobo offers avid Australian readers one major advantage – the ability to borrow library books. And the new ereaders add to that with Bluetooth support (for listening to audiobooks) and USB-C charging, amongst other new features. Importantly, they both retain the asymmetric design that houses page-turn buttons on the thicker bezel, making them perfect for single-hand use.
Kobo Sage
The Kobo Sage is the larger, more premium of the two ereaders, boasting an 8-inch 1440 x 1920 HD E Ink Carta 1200 touchscreen. For the first time, Kobo is offering a massive 32GB of non-expandable storage, which is plenty for a digital library of thousands of ebooks! A 1.8GHz processor promises to keep the device ticking along nicely, making it responsive with quick page turns. Plus Kobo's ComfortLight Pro technology adjusts the colour and brightness of your screen automatically depending on the time of the day.
The headline feature of the Kobo Sage, though, is its stylus support. This is the first mainstream ereader to come with stylus support, although the Kobo Stylus will not be shipping with the tablet. Instead, it can be purchased separately (for $69.95) if you need to make annotations in the margins of your ebooks or take notes.
Another Kobo Sage accessory of note is the new PowerCover (available for $129.99) designed to charge your device when not in use. It's basically a sleepcover with an in-built battery of its own. This will allow you to maximise your reading time and could be a necessity for avid readers who just can't put a good book down.
Whether you're at home or away, there's always some reading resources to keep you engaged. Other than the usual Wi-Fi connectivity, the Kobo Sage has Bluetooth support, so you can pair a set of wireless headphones and listen to your favourite audiobooks sourced from the Kobo Store. And thanks to the same IPX8 certification as all other Kobo models, you can take your new ereader to the beach or to the pool, and will survive an accidental dunk of up to 60 minutes in two meters of water.
Kobo Libra 2
The Kobo Libra 2 is a slightly improved version of the Kobo Libra H2O, with its excellent features still retained in this model, including the asymmetric design, 7-inch screen and IPX8 waterpoofing. What is new is the 32GB of storage and Bluetooth connectivity so you can listen to audiobooks while you're making yourself a cuppa. And, as mentioned earlier, there's now USB-C charging…finally! The Libra 2 is available in two colours – white and black – and can be personalised in a range of sleepscovers available in lavender, poppy red, slate blue and black.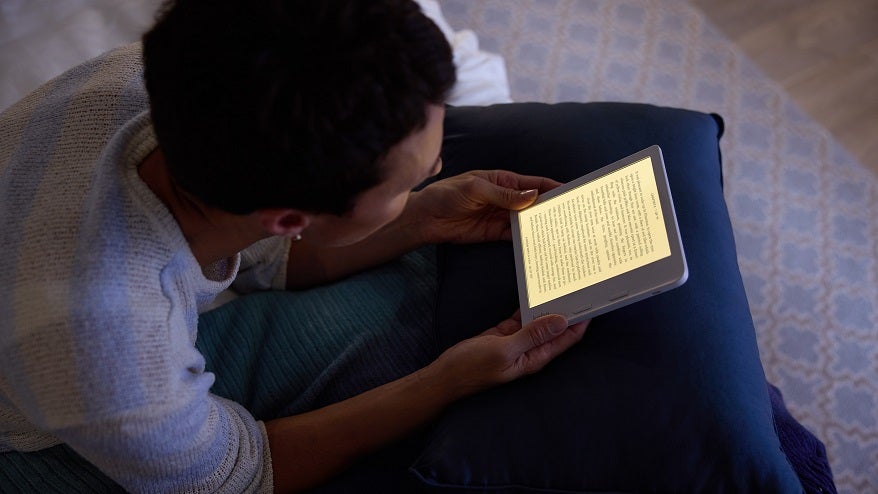 What makes Kobo unique?
There are a couple of other noteworthy features that make Kobo stand out from its competitors. Both devices offer glare-free reading and are now available in dark mode - meaning you can read white text on a black background, based on your preference. Also, Kobo supports 12 fonts and 50 different font sizes, so pick and choose fonts based on your liking.
More importantly, with Kobo, readers can borrow digital books from participating public libraries in Australia using the baked-in OneDrive access on the device – all you need is your library card. All Kobo devices also come with Pocket support. This is essentially a browser extension that allows you save long-form web articles for later readers – just sign into your Pocket account on your Kobo and, voila, all your saved articles can be accessed on your ereader. There's even Dropbox support, so if you want to store your digital library on the cloud, you can transfer books easily back and forth without needing to plug the ereader into a computer.
Pricing and availability
Both the Kobo Sage and the Libra 2 are available to buy directly from the Kobo Store. The Kobo Sage is priced at $439.95, while the Kobo Libra 2 will set you back $279.99. Admittedly the Kobo Sage is a pricey option, but has far more features than the older 8-inch Kobo Forma that retails for $429. On the other hand, the Libra 2 is a very compelling option at this price, coming in cheaper than the Amazon Kindle Oasis, and only $10 more than the older Libra H2O.
---
Read more:
The best ereaders in Australia
Kobo Forma vs Kobo Libra H2O: which Kindle alternative is better?
Amazon Kindle Oasis vs Kindle Paperwhite (2018): which Kindle should you buy?