NINJA DUAL ZONE AIR FRYER GETS A DISCOUNT AT THE GOOD GUYS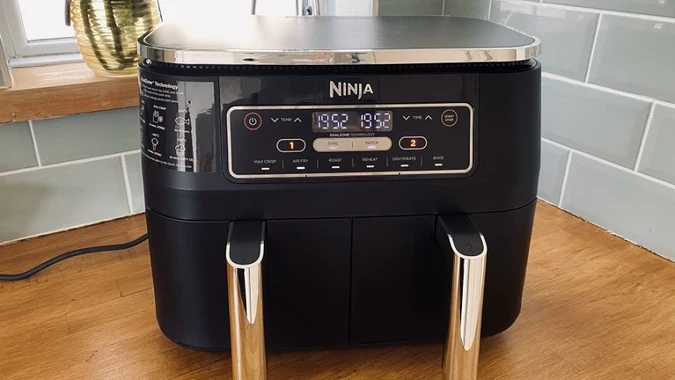 If you've been doing more home cooking in the past year due to the pandemic, you might be keen to get some new cooking appliances to help you out in the kitchen. So if you think cooking is a chore, we'd recommend getting your hands on this twin compartment air fryer from Ninja. From frozen foods to baked goodies, leave the best cooking to the Ninja Dual Zone air fryer.
There's a nice ring to saying air fryers as opposed to calling it a convection oven. This roomy basket-style worktop can be a compact addition to your kitchen countertops, though the bigger the capacity, the more space you'll need to store it.
Air fryers are an oven-esque unit, and they take the hassle out of your weeknight cooking by leaving you with fewer dishes to worry about. You'll be able to bake, roast, dehydrate and air fry a whole bunch of recipes in this 7.6-litre apparatus from Ninja. This Dual Zone air fryer comes with a range of customisable cooking options to choose from, and the two cooking compartments is a particularly good idea since it allows you to make two items simultaneously.
---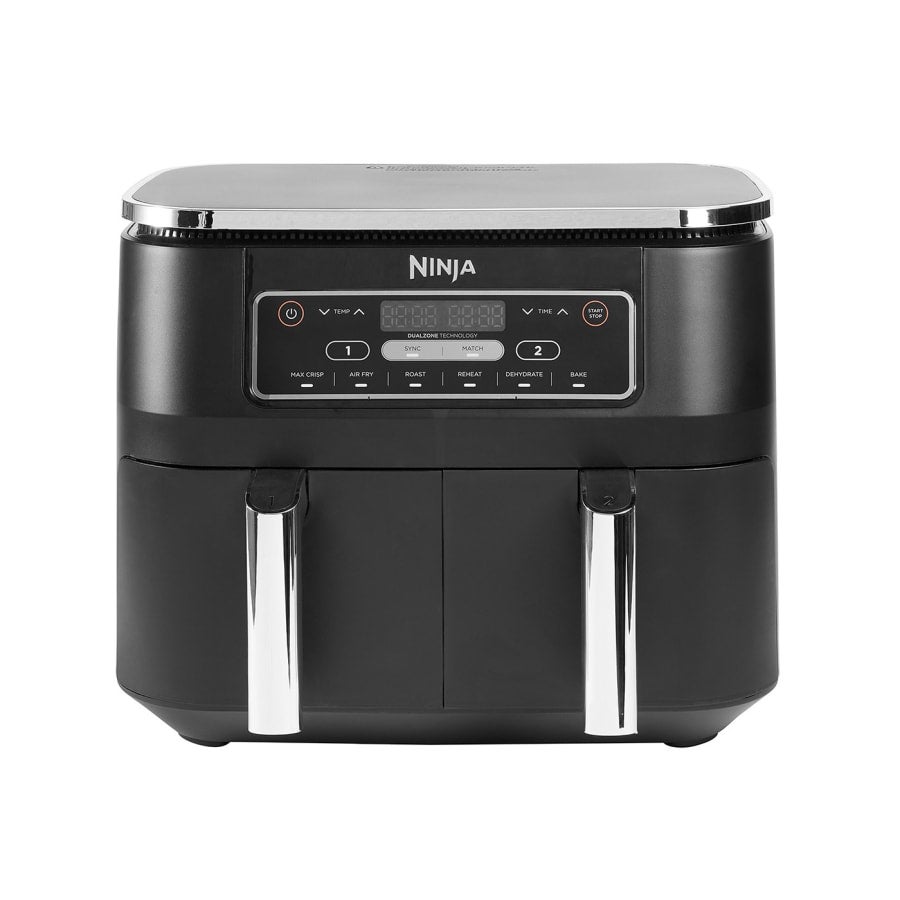 Ninja AF3000 Dual Zone Air Fryer | $229 at The Good Guys (save $220)
This front-loading air fryer might take up some space on your kitchen counter due to it's bulky build, so be sure you've got the room to store it. You'll find it's six function buttons pretty much let you do everything, though they might take a little time getting used to. The Ninja air fryer also has a nice addition of a digital control panel, and a countdown timer which will come in handy while cooking. There are two crisper plates within the baskets which are both removable and dishwasher safe. Each four quart compartment can cook up a good 1.8kgs of fries together in one go, which makes cooking for a family or a large group of people a breeze. Aside from chips, the rapid circulation of air inside the fryer gives a nice crisp to your chicken wings or sweet potatoes, leaving you wanting more. This excellent all-rounder is a budget-friendly investment and a must-have for all modern day kitchens.
---
Whether you're cooking for a family or meal-prepping for yourself, save time and energy with an air fryer. Air fryers also use less oil compared to traditional deep frying, so if you're health conscious, you can limit oil intake with this device. Now you don't dread cooking with an air fryer around. If you're still unsure, take a dip in this detailed review of this model from our colleagues at TechRadar.
To be honest, this is one of the best prices we've seen on this particular model. This almost-half-price offer is something we would normally see during big sales like Black Friday, but we can't see it being cheaper than this when that deals bonanza comes knocking on November 26. So grab this great gadget at an equally great price while the going is good.