FITBIT SENSE VS VERSA 3: WHICH SMARTWATCH IS BETTER?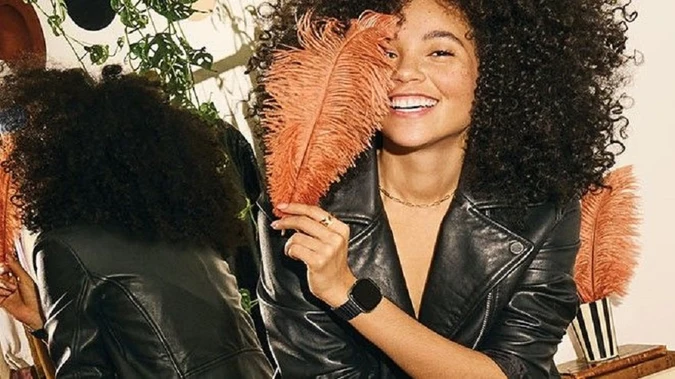 If you've been in the market for a smart fitness tracker, you likely would have stumbled upon a Fitbit by now. Fitbit's family of feature-packed smartwatches has created quite a name for itself among fitness enthusiasts and has continued to make its way into everyday lives. Among the growing catalogue of Fitbit devices are the Fitbit Versa 3 and the Fitbit Sense, which do more than just count calories and steps; they offer a range of useful functions like sleep tracking, heart rate monitoring, stress tracking, call and text alerts, and more for its users. Though they look completely alike, both the Fitbit Versa 3 and the Fitbit Sense wearables have unique key differences making them stand apart.
To break it down, if you're health focused and need a device to help maintain and monitor your lifestyle, the Fitbit Sense may be a good pick. But if you're fitness oriented and can do with less, then the Versa 3 might be the better choice. If you don't want to fork out a fortune, then this article might help you make an informed decision.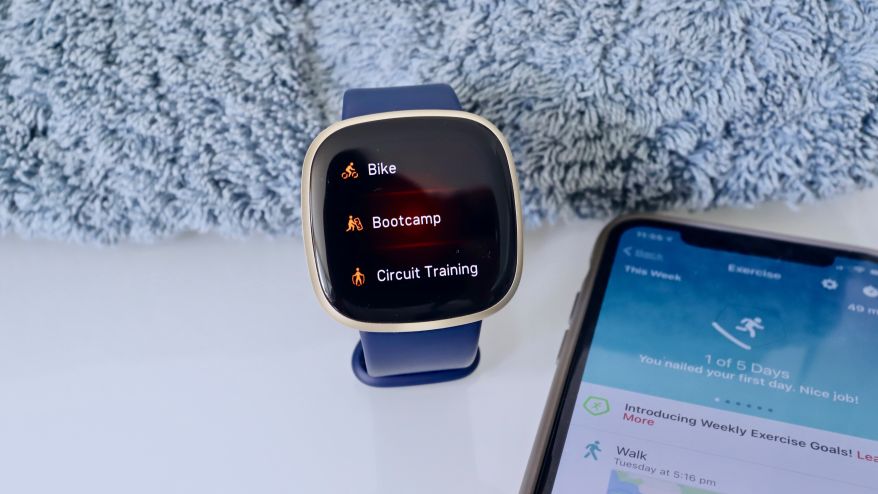 Fitbit Versa 3 vs Fitbit Sense: what do they have in common?
Both smartwatches have a lot in common, including all the marvellous fitness tracking that Fitbit is known for. What makes them both worthy upgrades from the previous generations of Versa smartwatches is the addition of GPS. Here's everything the Versa 3 and Sense have in common with each other though.
Design: Both wearables sport a 1.58-inch AMOLED display with a 336 x 336 pixel resolution. They have identical soft silicone straps with square-ish aluminium casings.
GPS: Both watches have on-board GPS and step counter.
Heart rate tracking : Both devices offer heat rate tracking with the device's PurePulse 2.0 sensors. The Fitbit Sense and Versa 3 have SpO2 sensors which measure blood oxygen saturations overnight. If there's an issue with these levels, you can generate a report and get it checked with a doctor.
Sleep tracking: Your Fitbit is designed to monitor your sleep and record stats on the Fitbit app. Based on the results, the app may provide you with tips for a good night's rest, although this is hidden behind a paywall called Fitbit Premium (more about this later).
Battery life: Both smartwatches last up to a decent six days with normal use. As with most gadgets, GPS puts a strain on the device's battery, so if your regular workout is typically outdoors, you might need to charge either Fitbit often.
Music streaming: Both wearables allow you to stream music from Spotify playlists. However, it's important to note that there's no offline support, so your paired phone will need to remain with you with the Fitbit app running in the background.
Voice control: At launch, both the Versa 3 and the Sense came with only Alexa on board, but since Google finished its acquisition of Fitbit, Google Assistant has also been available. If you're buying a new smartwatch, then both voice assistants will be available out of the box, but you can only choose to use one. If you already own one of these devices, then a firmware update should have done the trick.
NFC support: You can also make payments with these smartwatches. Yes, Fitbit Pay is ready to go out of the box and the good news is that most Australian banks support this platform, so you should be able to add your card details to the device. No need to carry a wallet the next time you go for a run and stop for a coffee.
Waterproofing: Both watches are waterproof up to 50 meters, meaning you can take either for a swim. However, Fitbit recommends you don't expose the devices to salt water as that can be corrosive.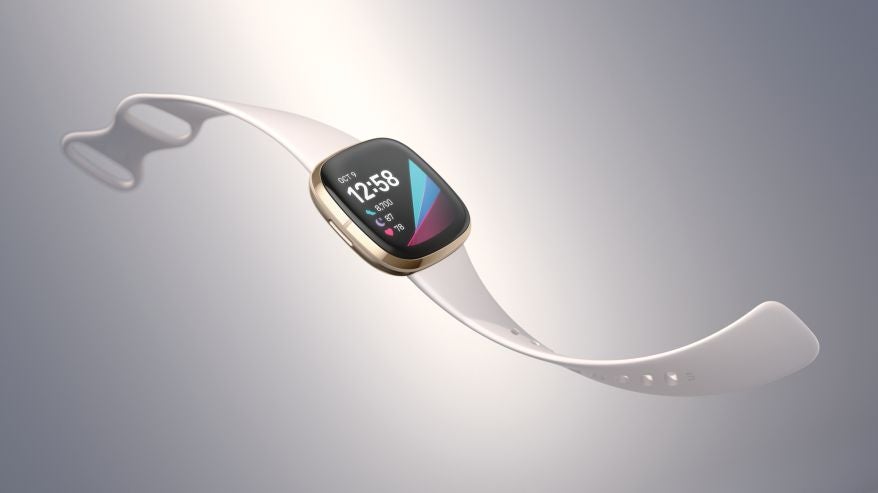 Fitbit Versa 3 vs Fitbit Sense: how do they differ?
There isn't a whole lot of difference, but for a couple of key features that the Sense possesses and is missing from the Versa 3.
Colours: While the Fitbit Versa 3 comes in three different colour options, namely Black, Midnight/Soft Gold and Pink Cay/Soft Gold, the Fitbit Sense is available in just two versions – Lunar White/Soft Gold and Carbon/Graphite.
ECG scanner: Only the Fitbit Sense has the ability to do a heart-rhythm assessment. Special sensors on the chassis can pick up tiny changes in heart rhythms – just place your fingers on the corners of the Fitbit Sense's case. You'll be able to access the information on the ECG app which can be downloaded from the Fitbit OS app store.
EDA sensors: The Fitbit Sense also allows you to perform an electrodermal activity (EDA) scan, which is an indicator of stress in the body. The app analyses and interprets the electrical changes on the skin's surface, which are picked up by the in-built sensors on the device. Simply put, this will detect changes in skin temperature to indicate your stress levels. This can be very useful if you're trying to manage stress. To perform an EDA scan, it is advised to hold the Sense in your palm for two minutes while staying constantly relaxed.
And that's it. The addition of ECG monitoring and stress management makes the Sense a full-featured smartwatch as compared to the Versa 3, but the latter is a very capable tracker. You can't compare either with the productivity features of something like the Apple Watch, but what they do, they do really, really well.
Fitbit Versa 3 vs Fitbit Sense: Which one should you buy?
Well, that depends on your needs. If you're someone who might rely on an ECG scan from time to time, or needs to manage stress, then the Fitbit Sense may be the better option, albeit a more expensive one. It retails for $449.95 in Australia. But if the core of your need is fitness monitoring, the Fitbit Versa 3 is more than enough and for a lower price of $399.95.
Both smartwatches offer phenomenal performance, but if cost is your prime consideration, then the Fitbit Versa 3 is the clear winner. That said, both devices are often discounted by various retailers, so you should keep your eye open for when you can snap up the Sense for the price of the Versa 3 and take advantage of all its bells and whistles.
To make the most of both wearables, you may need to get a subscription to Fitbit Premium. It's a paid platform that offers far more information as compared to the standard free Fitbit app. For $15.49 a month, you can enjoy guided workout programs, achieve goals and set reminders. As a Premium subscriber, you'll get more details on your sleep quality too, including sleeping heart rate, your snoring noise levels and indications of restlessness. You can get more insights from a wellness report that can be regularly generated via Fitbit Premium. If you're overwhelmed by a sea of workout programs on the internet, and want some structure to your fitness routine, then upgrading to a Premium membership is ideal. Besides that, just the sheer volume of health information available might be worth the extra monthly fee.