CYBER MONDAY 2021: ALL THE BEST DEALS STILL AVAILABLE IN AUSTRALIA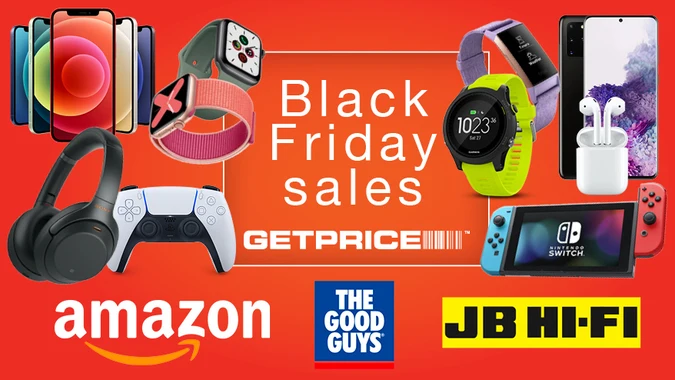 If you're still on the hunt for good deals, you've come to the right place. Despite Black Friday and Cyber Monday sales now in the past, many retailers are still going strong with continued discounts online this week too. While it's not quite clear how long these offers will last, chances are high that they'll stick around till the end of the week at the latest. So if you have a long Christmas gifts list that you haven't started on or just looking to score some major savings ahead of the holiday frenzy, then take a peek at the list below for existing live deals that are now part of 'Cyber Week' sales.
From discounts on cameras to price drop on vacuum cleaners, there's plenty for everyone. You can skip straight to the category or scroll down to view ongoing deals from your favourite retailers. The clock is ticking though, so hurry and snap up some sweet savings before they are gone.
Black Friday and Cyber Monday deals still available
No need to fret if you missed out on the mega sale over the weekend, as plenty of great offers are still available to shop. We've updated the below categories to display the offers still live at various retailers.
Tech retailer quick links
Some of the most popular items to shop for during Black Friday are electronics and there'll be plenty to choose from, whether it's a new laptop, camera, headphones or anything else in between. The below retailers are going to have some great options to choose from, so take a gander.
Can't find something specific? We'll make sure we cherry-pick a few top tech deals and list them below when the official sale kicks in.
Health and fitness retailer quick links
Black Friday is also a great time to pick up a little something to get your health and fitness back on track – whether that's picking up a new fitness tracker or stocking up workout clothes. Or maybe you just need a pair of really good running shoes.
The above aren't the only retailers and brands that offer discounts during Black Friday, but they are some of the most popular and the offers are too good to be missed. We've also got a list of specific products from these retailers further down the page for you to take a look at.
Homeware retailer quick links
From a new mattress to the sheets you'd like to wrap it in, or something to get your kitchen more functional – there's plenty of homewares you can shop during Black Friday.
Getting you home looking lovely or adding to your kitchen doesn't have to cost an arm and a leg – just click on any of the above retailer links to find deep discounts on a variety of products. And yes, we admit that mattresses aren't quite 'homewares' but we just couldn't leave them out.
Fashion retailer quick links
Stock up on cosmetics or update your wardrobe, you save a lot during Black Friday.
Find more fashion deals below.
Other retailers
Sometimes things just don't fit into a specific box. So if you're after fishing and camping gear or something for your furry friend, you'll find the retailer listed here. You can even treat yourself and your partner to a little something too.
Looking for product specific deals? We'll keep this page updated throughout the Black Friday weekend with some topnotch offers right here.
Deals still available
Tech Deals
Black Friday is the best time to snap up fast-selling tech deals. We have curated a list of some of the best deals we've seen so far for you to choose from.
Tech deal highlights: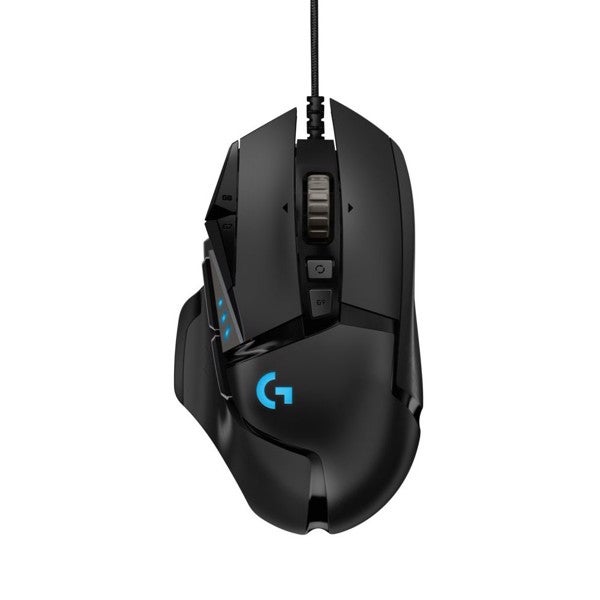 Logitech G502 HERO gaming mouse: $74 from Amazon
With programmable buttons and dual-mode scroll feature, this gaming mouse from Logitech is a fan favourite and usually sells for $85+ at reputable Aussie retailers. If you're aiming for an ideal gaming experience and tactile smooth scrolling and responsive controls, this mouse is a solid investment. The HERO sensor provides precision tracking at 25,600 DPI and customisable RGB lighting can synchronise with other lighting elements on your rig.
---
More tech deals:
We'll be sure to keep the above list updated with more handpicked top deals.
Clothing and fashion deals
It's one of the top categories during Black Friday sales – we've cherry-picked some splurge-worthy offers in this section.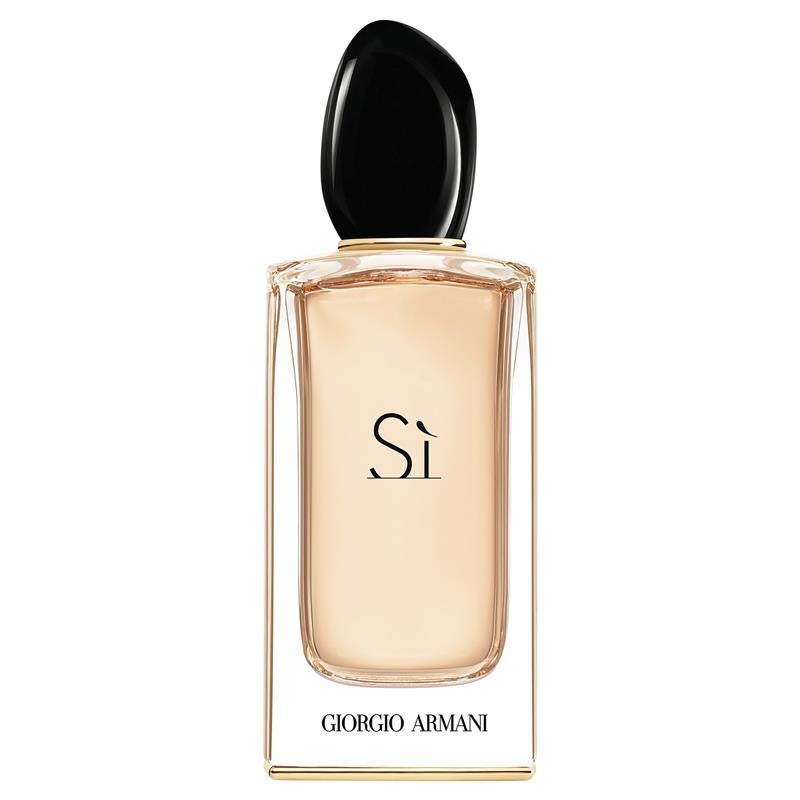 Giorgio Armani Sì perfume 100ml: $148 (save $72 on Catch Australia)
If a perfume could exude class, elegance and femininity in a tiny bottle, this'd be it. With subtle hints of floral notes from a concoction of flowers like May rose, patchouli and freesia, this is a scent that's not too intense and can be worn all day. Save $70 when you buy from Catch Australia.
---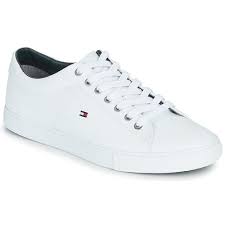 Tommy Hilfiger Men's Essential leather sneaker: $83.29 (save $85.71 on Amazon)
Keep it classy in a minimalistic fashion with a pair of white sneakers from Tommy Hilfiger. Whether you're out for brunch or enjoying a picturesque picnic in the park, a pair of white sneakers will complement any look you don. If you're after style and comfort, then this leather sneaker is a perfect match for you.
---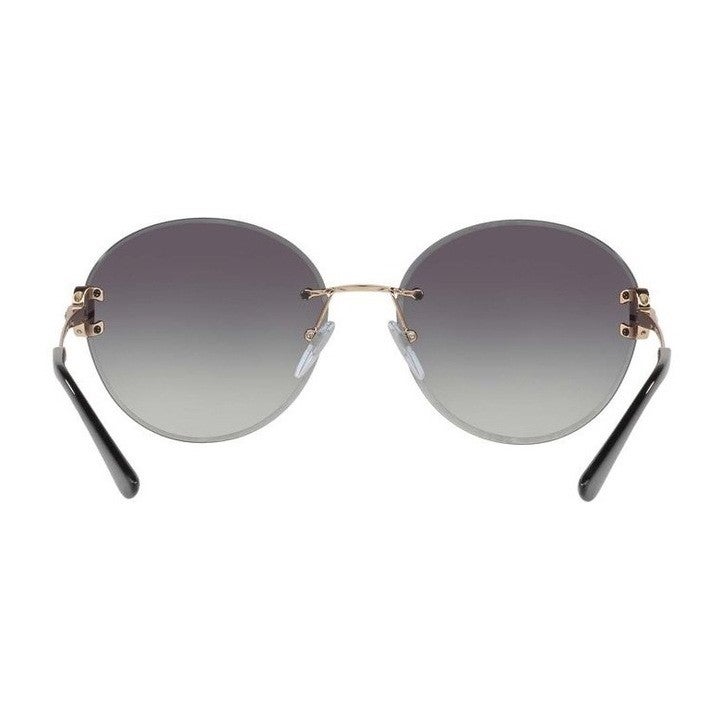 Bvlgari Gold Rimless Round women's sunglasses (BV6091B 406348): $211 (save $211 on Myer)
If luxury and minimalism were a pair of sunnies, Bvlgari is the name behind it. Protect your eyes from harmful UV rays and also look stunning while doing so. The design features two sleek metal arms, frameless round lenses, hypoallergenic plastic tips in a gold metallic frame. Perfect for bright sunlight, although not recommended for driving or dimly lit places. Save 50% when you purchase from Myer.
---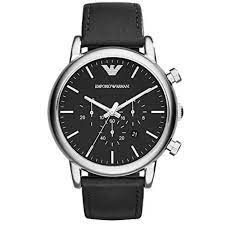 Emporio Armani Men's Classic Analog-Quartz Black Watch (AR1828): $248.70 (save $150.30 on Amazon)
Whatever may be your personal style, make a statement with Emporio Armani's analog-quartz watch. This 46-mm stainless steel matte black dial features three flat chronograph subdials completed with a leather finish and buckle closure. Enjoy water resistance up to 50m, with a clean style that will complement any look and is ideal for daily wear.
---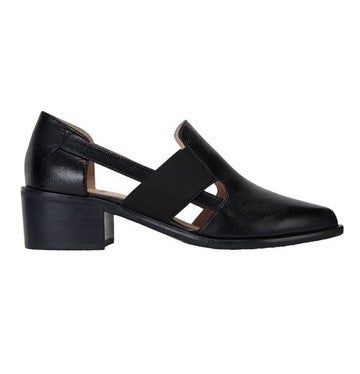 Jane Debster Exposed Black Oil Heeled Shoes: $139.97 (save $59.98 at Myer)
A pair of loafers is a closet staple for every woman. This ultimate exposed black oil heeled shoes pair well with slacks or jeans and can be worn for all occasions. The four centimeter heel is perfect for everyday wear without putting strain on your ankles. Completed with a fine leather upper lining, save up to $60 on this deal when bought from Myer.
---
More fashion deals:
We'll keep adding more as they become available.

Homewares
Whether you're on the hunt for a new household appliance or simply updating the contents of your kitchen cabinets, this list has a selection of the good deals you need.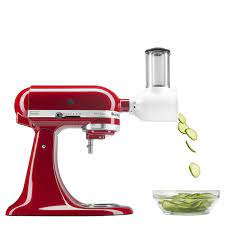 KitchenAid fresh prep slicer & shredder attachment: $121 (save $48 at KitchenAid)
Simplify your meal prep with KitchenAid's slicer and shredder attachment. This unit can thinly slice your favourite veggies for a continental salad or shred potatoes for morning hash browns. Whatever may be your preference, this slice/shredder attachment is there to handle the workload. Feed your family with this attachment for $121 from KitchenAid.
---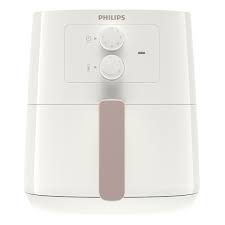 Phillips Airfryer Essential (HD9200/21): $149 (save $50 on Amazon)
Tired of eating soggy leftovers everyday and want something hot and crispy? Philips' Airfryer Essential has got you covered. An airfryer can do everything an oven can, and then some. You can bake, roast, fry, grill and even reheat your favourite recipes at your convenience. If you're health conscious, air fryers also typically use much less oil than conventional frying. Eat mouthwatering delicious meals every day and save time in the process. You can currently save $80 when you buy from Amazon.
---
More homeware deals:
If there's something specific you're after, please take a look at our selection of top retailers further up the page.
Other Black Friday deals
All the deals that don't have a special category but are amazing bargains.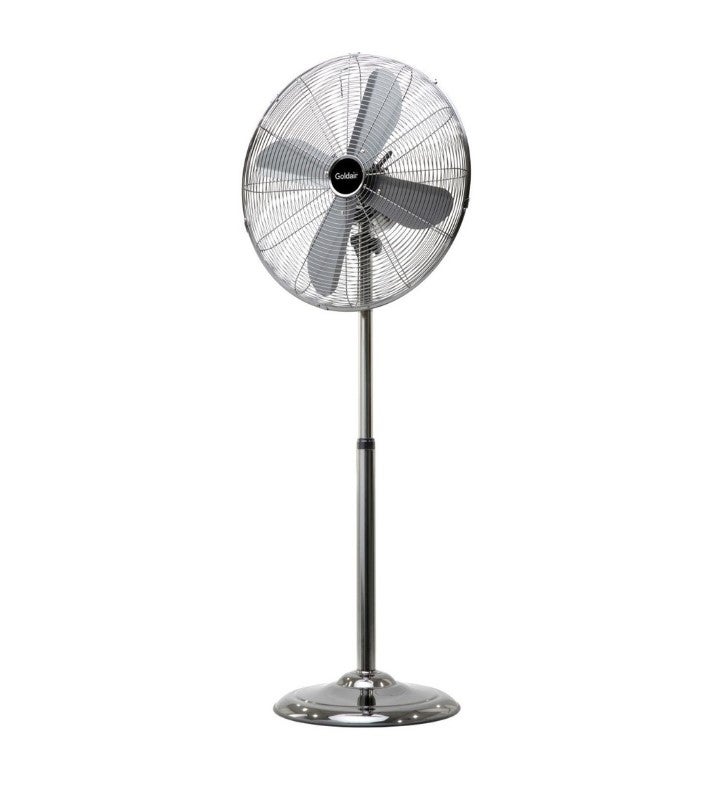 Goldair 45cm pedestal fan: $99 (save $30 on Catch Australia)
With the weather getting warmer, it's an ideal time to add a pedestal fan to your room. With three speed settings and oscillating functionality, this unit from Goldair is a good investment for its price range. Donning a metal construction in black chrome finish, it's built for the long haul. Nab this deal for $99 from Catch Australia.
---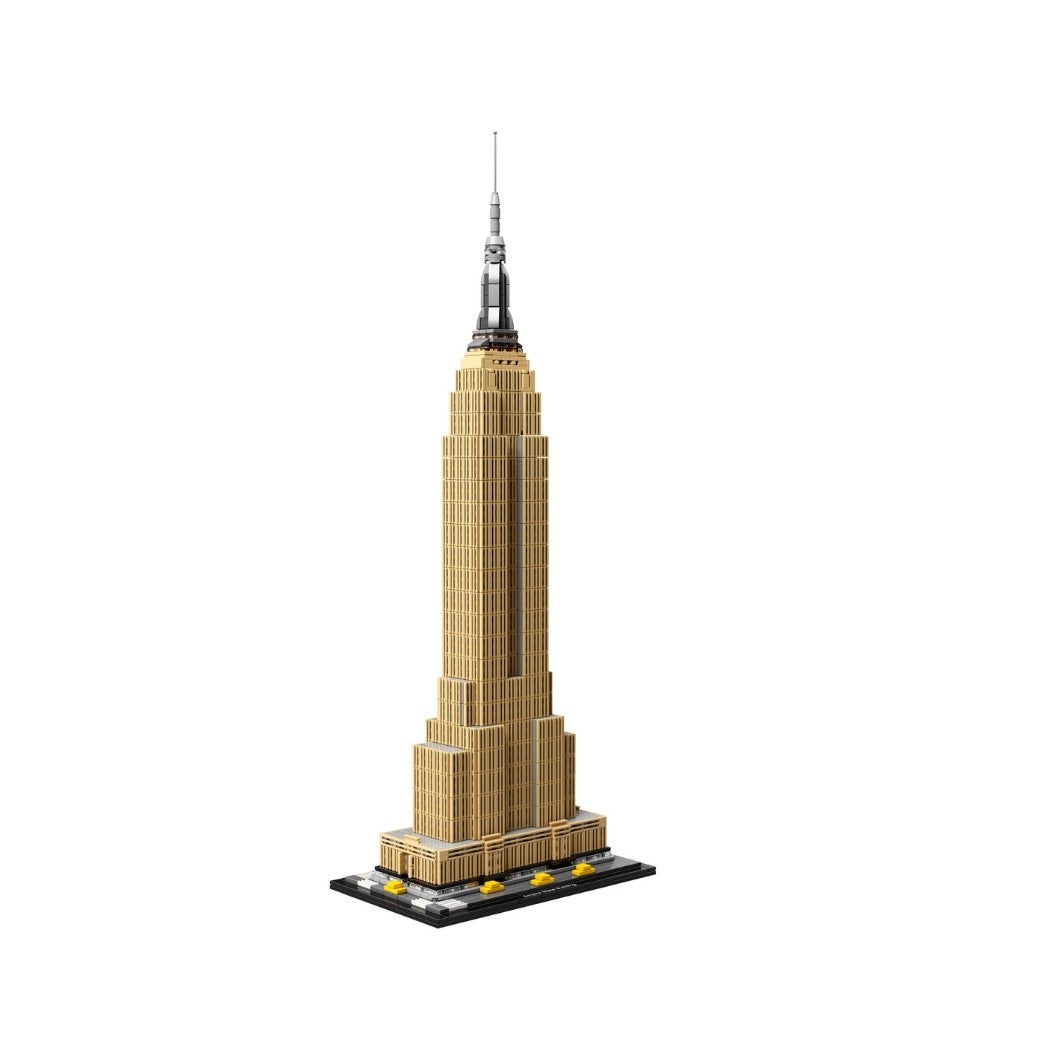 Lego Architecture Empire State Building: $119.20 (save $29 on Catch Australia)
Want to keep your little ones occupied this Christmas? Help them create a Lego replica of the Empire State Building with their own hands from this architecture set available on Catch Australia. This skyscraper towers over 55cm in this interpretation and contains 1,767 pieces of Lego to construct the complete model. Scoop this deal for $119.20.
---
More deals:
---
What is Black Friday?
Black Friday is a massive shopping event that falls on the Friday after Thanksgiving in the United States. It marks the start of the holiday shopping season there and we seem to be adopting the same habit here across the Pacific. That's because more often than not, the Black Friday sale is close enough to Charistmas to warrant picking up presents on the cheap.
In Australia, the term 'Black Friday' holds dark memories, but the phrase has also attached itself quite firmly with the year's biggest sale. From an economic perspective, the sale gets its name for the one day in the year when businesses went from marking their losses in red ink to profits marked in black because shoppers scrambled to 'doorbuster' sales and stores had a massive turnover.
Despite its American roots, Black Friday has become popular in Australia in recent years, with retailers gearing up for one of the busiest sales periods of the year. The pandemic significantly reduced in-store retail shopping across countries last year, with shoppers moving online. Even with restrictions now being eased, we might be better off keeping to online shopping this year too. You can cut the queue and shop from the comfort of home as plenty of brands are expected to drop red-hot deals on their online stores.
This sale period could be marked by heavy backlogs and supply-chain disruptions, so you might want to keep an eye out on shipping details to ensure you receive your items before Christmas.
When is Black Friday 2021?
This year, Black Friday falls on November 26, the Friday immediately following Thanksgiving in the US. With the age of online shopping well and truly upon us, retailers with online storefronts will have offers live the moment the clock ticks over to that date at midnight. So expect Black Friday 2021 deals starting at 12am AEDT on November 26.
It's not purely an online event though, so you can step into the brick-and-mortar stores to snap a bargain or two… or three. But given the fluid situation with the ongoing pandemic, it won't be a bad idea to shop from your couch.
As we mentioned earlier, Black Friday is not a single-day sale. It will go on till 11:59pm AEDT the following Monday, November 29, that marks the end of Cyber Monday.
As this sale is exactly a month before Christmas, you could consider getting your pressie shopping done and dusted, and save yourself a whole load of dollary-doos.
Black Friday 2021: FAQs
1. Does Australia have Black Friday sales?
Australia does have Black Friday sales online and in-person. But due to lockdown restrictions still yet to ease in many parts of the country, it's best to stick to online sales. Even without the festivities, Black Friday sales have become a marketplace tradition in Australia. In recent years, there's been an increase in consumer awareness of brands and retailers which naturally led to the attention that Black Friday has been getting. Most retailers try to push their back-catalogue products for a cheaper price on this day so you're sure to find some good bargains if you keep a sharp eye. The timing of the Black Friday sales period presents a good opportunity to cross a few expensive items off your Christmas shopping lists before the festive chaos descends.
2. How long do Black Friday sales last?
Officially Black Friday deals are set live at midnight on that particular Friday, and can last all through the weekend and into the following Monday, called Cyber Monday. However, several retailers tend to start promoting their Black Friday deals a bit earlier in the week, so if you're really after some good savings we suggest you keep your eyes glued to the computer to snap up some good offers from Monday, November 23.
3. Can I use a credit card to pay for Black Friday deals?
Absolutely yes. Payments using credit cards offer zero liability as opposed to debit card transactions. You can always report a fraudulent purchase to your credit card company since no actual funds have been taken out of your account yet. Plus you can also maximise your rewards and savings if you use a rewards credit card.
4. Are there any cashback offers during Black Friday?
Cashbacks on certain purchases are possible on Black Friday. Many websites also offer vouchers with discount codes that can be used on Black Friday deals. Since most online merchants try to push huge discounts all day long, double your savings with a good cashback offer or coupon from your favourite brands, just be sure to read the fine print or check with the individual retailers on the possibility of additional savings.
5. Is online shopping safe?
Since this is considered to be one of the biggest online shopping events of the year, many scammers, online thieves and fake sellers are expected to creep out of the dark recesses of the internet to take advantage of naive shoppers. We recommend you make purchases from reliable online sellers and do your research before making any payments. Similarly phone and email phishing scams are likely to occur during this sale period. With many anxious shoppers trying to bag a good deal from this shopping spree, some might accidentally click on a web advertisement or link that may carry malware. Stay alert and avoid shoulder surfers the best way you can.